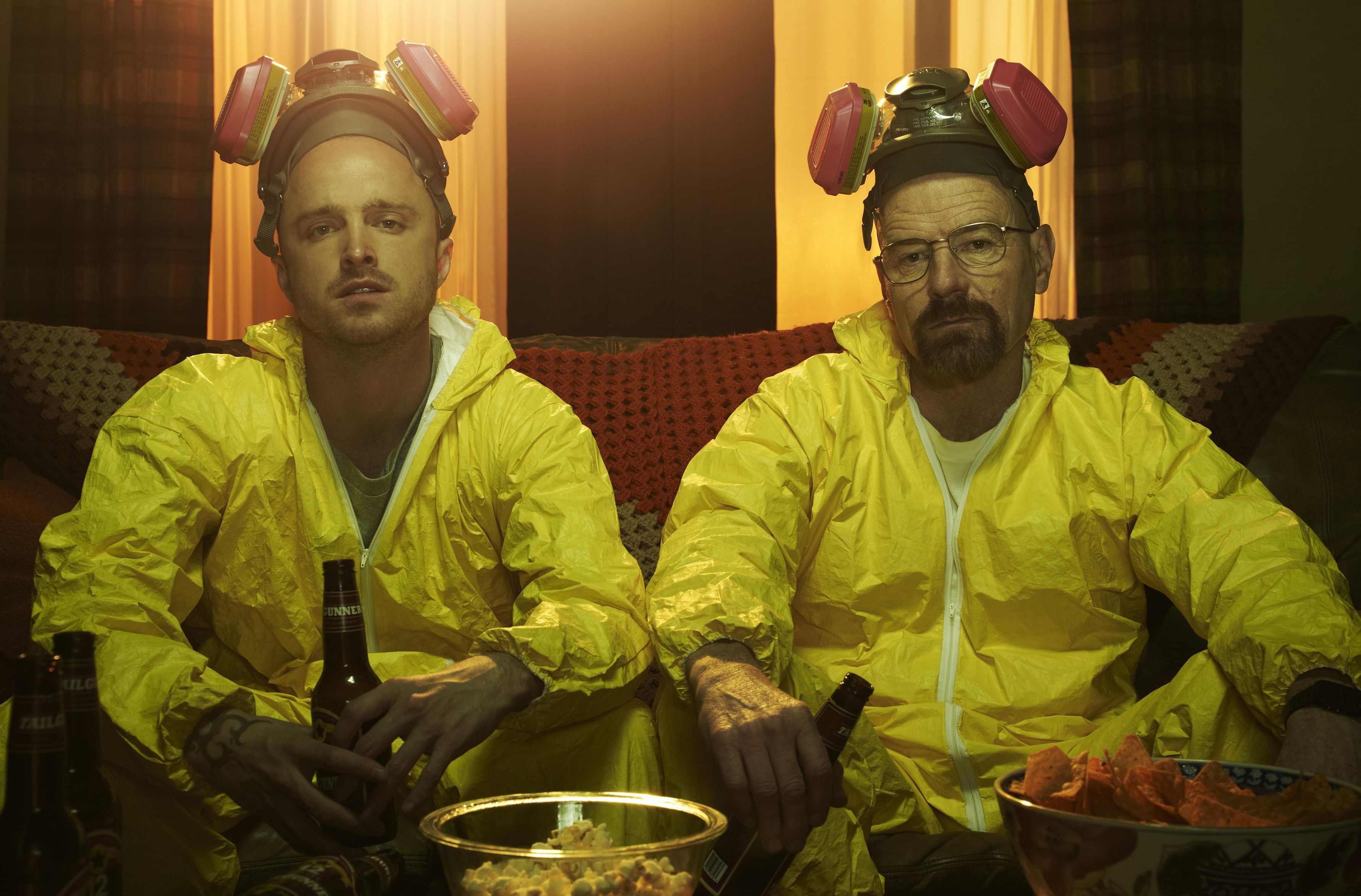 'Breaking Bad' Sequel Will Shoot Mid-November

GregHarmon Managing Editor Yeah Science!!!

Ever since Breaking Bad's thrilling series finale, fans - including yours truly - have been left to our own devices as it relates to the fate of Aaron Paul's Jesse Pinkman.

This week, not only did we learned that a Breaking Bad movie is in the works, but we learned that the Vince Gilligan written and produced film will indeed answer the very question that's been on our minds these past five years.

According to industry sources, Gilligan's two-hour movie will begin filming mid-November under the working title Greenbrier. While details about the film are being kept under wraps, the folks at /Film confirmed the film will be a direct sequel to AMC's Breaking Bad and the story will be a continuation of Aaron Paul's character, Jesse Pinkman!

As news hit the inter-webs, Bryan Cranston confirmed in an interview that Vince Gilligan has "reached out to him about it." What exactly "it" is remains to be seen as Cranston told Dan Patrick 'he'd be interested in being part of the project' but has no knowledge if Walter White is part of the plans. Will he sign on as a producer? To Direct? Or maybe Walter White is not dead?
Outlets have not made Aaron Paul's return official. But we can speculate based on the production's logline: the film "tracks the escape of a kidnapped man and his quest for freedom," Aaron Paul is returning and Gilligan fully intends to position this film as a prologue to post-Breaking Bad timelines and possibly Better Call Saul's present day.

Among the many other unresolved questions is whether or not the film will be released via AMC or theatrically. If I had to guess, it's the former. And if I may speculate, one has to wonder if AMC along with Gilligan/Gould have plans for a possible Pinkman series spin-off. With Better Call Saul coming to an exciting conclusion, I for one would not mind seeing more from the Breaking Bad universe.
Stay tuned as we hear more!