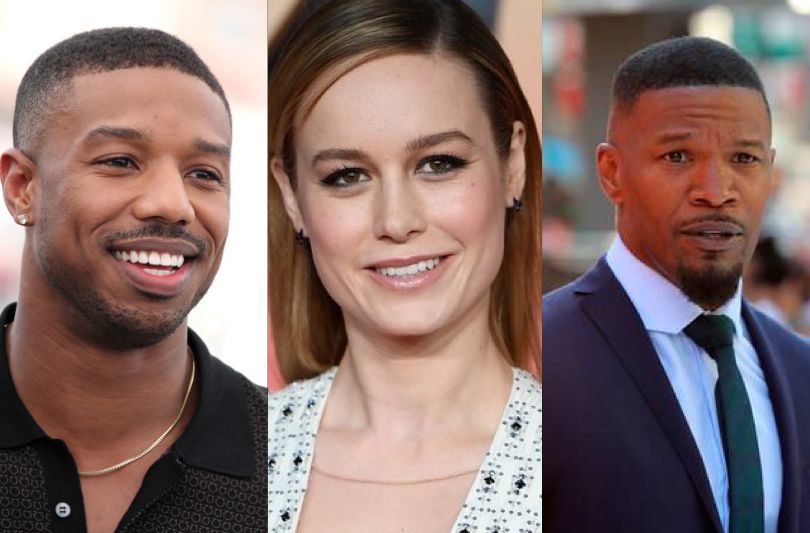 Brie Larson joins Michael B. Jordan and Jamie Foxx in Warner Bros 'Just Mercy'

GregHarmon Managing Editor The 28-year old Academy Award winner re-teams with her "Short Term 12" and "Glass Castle" Director, Destin Cretton, joining Michael B. Jordan and fellow Academy Award winner Jamie Foxx in Warner Bros true life drama.
"Just Mercy" is based on 2014's New York Times Bestseller "Just Mercy: A Story of Justice and Redemption" written by Bryan Stevenson, the founder of the Equal Justice Initiative. Warner Bros film will tell the true story of Stevenson's (Jordan) first case, defending Walter McMillian (Foxx), a black man who was sentenced to death for a crime he didn't commit. McMillian was ultimately convicted and spent six years on death row before being exonerated.
Ted Conover wrote in his New York Times review of Just Mercy: "You don't have to read too long to start cheering for this man. . . . The message of this book . . . is that evil can be overcome, a difference can be made. Just Mercy will make you upset and it will make you hopeful."

Variety was first to report that Larson is in final negotiations to co-star in an undisclosed role. Production is set to start next month in Atlanta.
Destin Cretton co-wrote the script with The Glass Castle co-writer Andrew Lanham.

Jesus, this sounds like a fantastic project, and one that could conceivably land Michael B. Jordan his second Oscar nom (I'm pretending Fruitvale Station was his first).