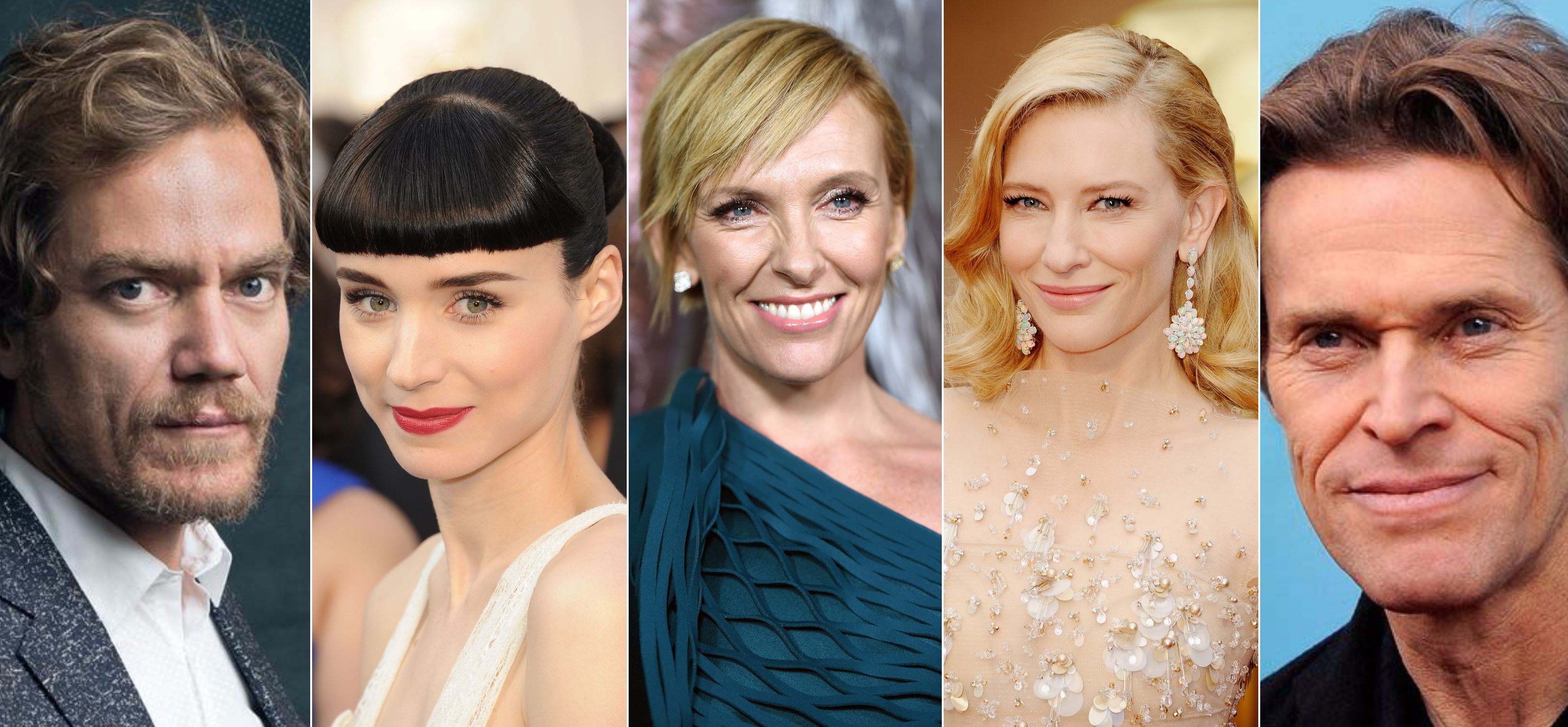 Cate Blanchett, Toni Collette, Rooney Mara, Michael Shannon in talks to star in Guillermo del Toro's 'Nightmare Alley'

GregHarmon Managing Editor Percent chance this turns out to be terrible? .001

Guillermo del Toro's adaptation of 'Nightmare Alley' already sounded like a winner the moment the two-time Academy Award winner announced plans to adapt Lindsay Gresham's novel. Now we have word that del Toro has lined up a stacked cast to star alongside seven-time Academy Award nominee, Bradley Cooper!
Variety first broke the news that Cate Blanchett is officially in talks to join the cast in an undisclosed role. Additionally, sources at Collider confirmed Blanchett's casting along with the casting of Toni Collette, Rooney Mara, Richard Jenkins, Ron Perlman, Willem Dafoe, and Michael Shannon! Wow.

Gresham's novel was first published in 1946 and is said to be a "study of the lowest depths of showbiz and its sleazy inhabitants" filled with hustlers and grifters. 20th Century Fox adapted Gresham's novel in 1947 with Tyrone Power starring as a con-man who teams up with a trio of characters "Mademoiselle Zeena" (Joan Blondell), Molly Carlisle (Coleen Gray) - Stanton's eventual wife, and psychiatrist Lilith Ritter (Helen Walker).
Bradley Cooper is set to play Gresham's central character, Stanton Carlisle, a ruthless hustler who preys on the wealthy and weak. Collider suggests del Toro and writer Kim Morgan will lean on the characters from Gresham's novel with Blanchett and Collette in line to play Zeena Krumbein or Lilith Ritter - leads who are central to Carlisle's story arc. Rooney Mara's casting indicates she's in line to play Stanton's younger lover-turned-wife Molly, who eventually walks away from the couple's cons.

Perlman is likely to play 'strongman' Bruno. Michael Shannon or Willem Dafoe are said to play Zeena's alcoholic husband Pete who is accidentally poisoned by Stanton, with Richard Jenkins possibly in line to play Chicago's social elite figure, Ezra Grindle.

Filming is expected to start in early 2020. Let's hope schedules align because the cast of this game of cons sounds fantastic.