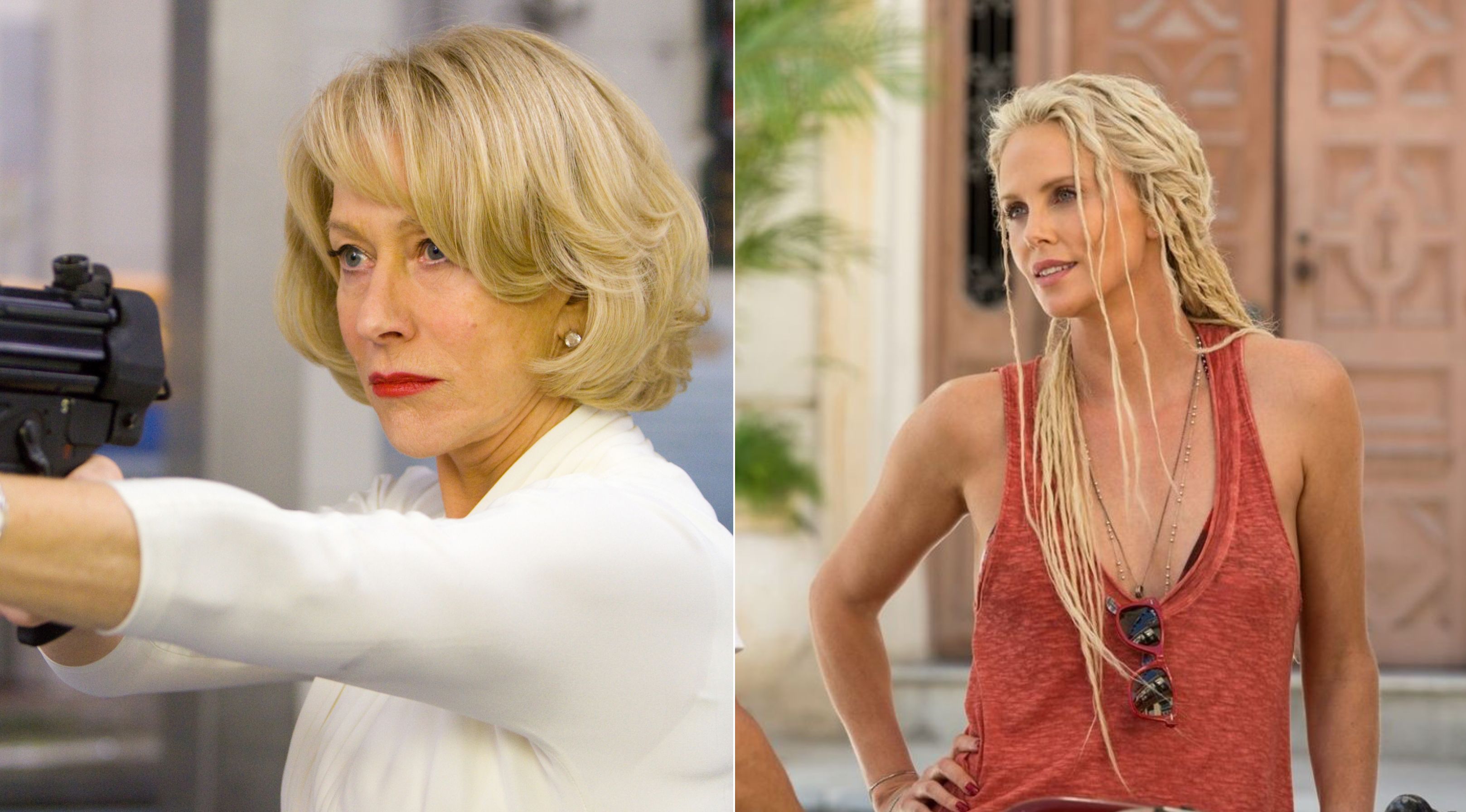 Charlize Theron and Helen Mirren return for 'FAST & FURIOUS 9'

GregHarmon Managing Editor Welcome back ladies.
After recent chatter of a female-led spinoff, we now have news that Dom and crew have unfinished business with the cold-blooded cyberterrorist baddie in Fast & Furious 9.

As the ninth installment of Universal's multi-billion dollar franchise heads into its third week of production, Fast family man Vin Diesel took to Instagram to announce Theron's return along with the exciting return of Helen Mirren as Deckard and Owen Shaw's badass mom:

❝We've got a lot of the original cast here," Diesel shared on the set in London. "Including Oscar winners like Charlize Theron and Helen Mirren, a few new surprises, including John Cena, who, I think, completely shines in this movie.❞

Note - Diesel pronounces Cena "Senna". Duly noted.

Theron's return doesn't come as a total shocker. This knowing the Brother's Shaw failed to apprehend Fate of the Furious' elusive cyberterrorist. But I will admit, it was Helen Mirren's name that evoked a thunderous applause. For starters, it's Helen Mirren! We didn't get enough of her in Fate of the Furious and now it appears there's unfinished business between the mother, whose son - Owen Shaw (Luke Evans) - was crossed by Cipher and Dom, whose precious girlfriend Elena (Elsa Pataky) was murdered at the hands of Cipher's right-hand henchman played by Kristofer Hivju aka techie hipster Tormund Giantsbane.
Aside from the obvious, what's most interesting about Mirren's return is that whatever real-life rift exists between The Rock and Diesel will NOT get in the way of the business of sharing characters with plans to expand the Fast & Furious universe, starting with Hobbs & Shaw.
Still, the question remains - will we finally get to see Mirren behind the wheel? Also, what other casting announcements does Diesel have up his sleeveless shirt? Stay tuned.
(H/T ComingSoon)