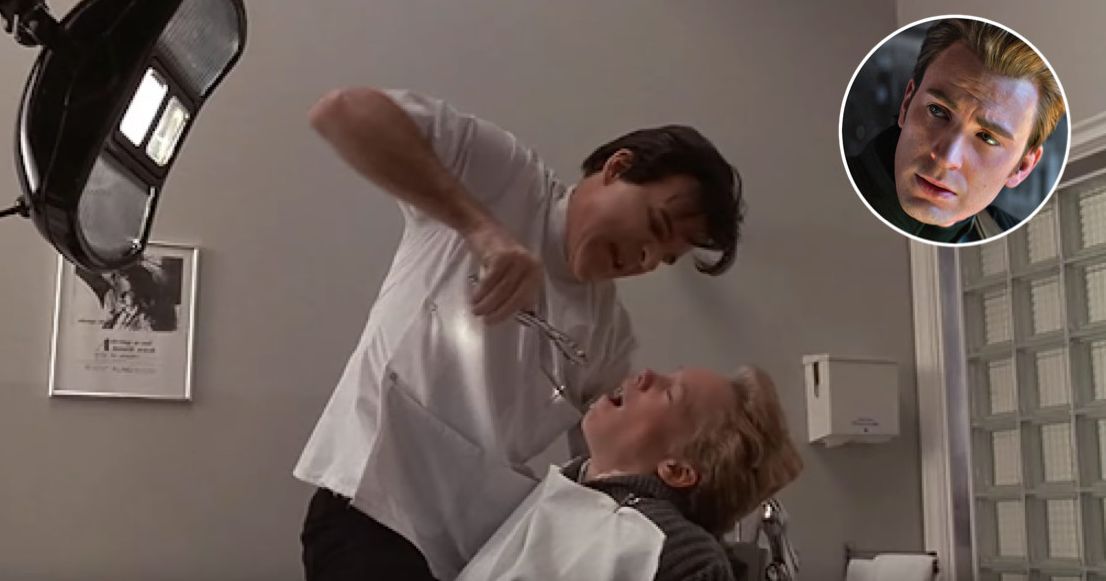 Chris Evans in talks to star in 'Little Shop of Horrors'

GregHarmon Managing Editor Get this man a nitrous oxide machine
No deal has been finalized but word on the street is that Chris Evans is in early talks to star in Greg Berlanti's adaptation of Little Shop of Horrors.
The Hollywood Reporter was first to report that Evans is being eyed to play the film's central antagonist, better known as DOCTOR Orin Scrivello DDS, a character first introduced in 1982's musical and then made famous by Steve Martin's nitrous-oxide sniffing performance in Frank Oz's 1986 Hollywood remake.
Full Circle Cinema and Collider were first to report Taron Egerton, Scarlett Johansson, and Billy Porter are also in talks for the film's big three roles. Egerton is reportedly circling the role of Seymour Krelborn. Johansson is in talks to portray Audrey - Orin's girlfriend and object of his violent abuse. And Billy Porter is in talks to voice Seymour's blood-thirsty carnivorous plant Audrey II (or Audrey Jr. depending on which adaptation we're going with).
Berlanti, who perhaps is best known for his work on CW's Flash, Supergirl, and Arrow, will direct from a script by Matthew Robinson who most recently penned the - the highly underrated and underseen - Dora and the Lost City of Gold. Marc Platt, Sarah Schechter and Berlanti are producing with plans to start shooting this summer.
Depending on where you fall within the spectrum of love it or hate it, can we all not agree this news will - at the very least - encourage folks to revisit 1986's glorious remake?
[Update] Chris Evans has reportedly confirmed the news in this Tweet 🦷.