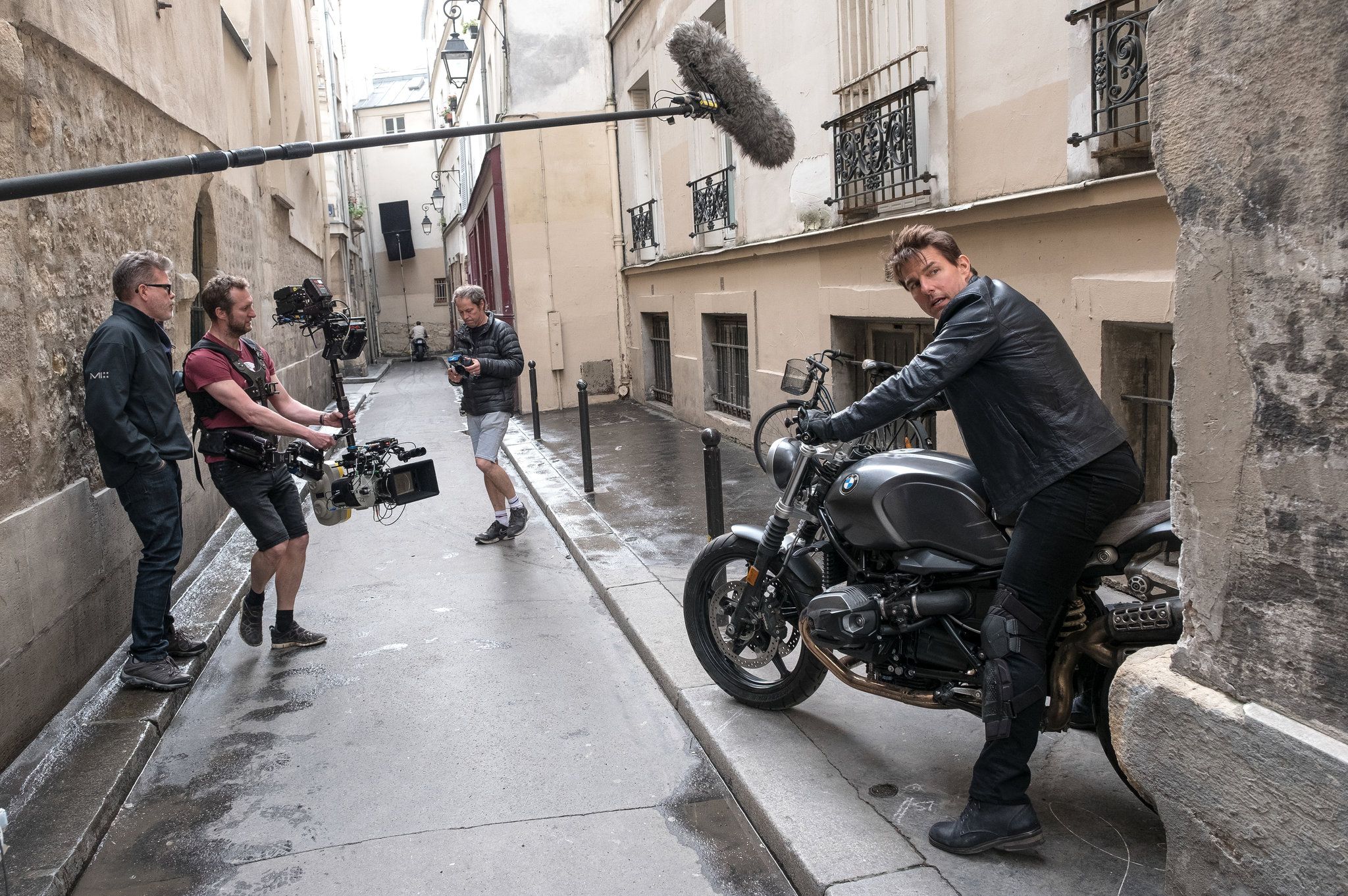 Mission: Impossible 7 & 8: Christopher McQuarrie reveals new details including a major actor yet to be announced

GregHarmon Managing Editor When the 51-year-old Oscar winner podcasts, we listen.
Christopher McQuarrie appeared on Light the Fuse - a weekly podcast dedicated to the MISSION: IMPOSSIBLE series - revealing new details about the 7th and 8th installments!
Those who are familiar with McQuarrie's many podcast appearances are likely no stranger to hearing the 'Usual Suspects' Oscar-winner peel back the curtain and talk shop ranging from screenwriting tips, set stories, and of course, whatever projects he's got cooking with our favorite death-defying dad runner, Tom Cruise.
Among the 100th episode highlights, McQuarrie shared how the best-laid plans for "Mission: Impossible 7", a film which McQuarrie says he and Cruise were feeling good about but felt was too long, eventually spawned the story for the eighth installment.
The preliminary result according to McQuarrie yielded in a 2 hr and 40 min story that he described as "sprawling" but every scene was necessary. The compromise? McQuarrie removed two 20-minute segments from M:I 7, and repositioned both segments to complement the conclusion of "7" along with a bulk of M:I 8's story.
"The ending of the first movie snapped into place. We knew what the ending was and we knew what the beginning was," said McQuarrie. "And now I had these two sequences, which means, I've got 40 minutes of Mission: Impossible 8 figured out."
McQuarrie also confirmed the return of Rebecca Ferguson, Ving Rhames, VANESSA KIRBY, and Henry Czerny noting "Any character, dead or alive, is fair game to return." 
God, I wish Phillip Seymour Hoffman were still with us.
Among the new characters, McQuarrie added more fuel behind the mystery of Hayley Atwell's character noting "In this [film], we've found something really, really great for the core team. What I can tell you is that they then encounter this other destructive force of nature in the form of Hayley."
McQuarrie also noted there is one "major" casting announcement that he is incredibly excited about: "There is someone we were talking to before the world blew up," he said. "An actor I was very excited about. I don't know where that is, because we had talked days before [the shutdown] and it was an incredibly exciting casting coup."
WHO IN THE HELL COULD THIS BE!? And is this casting for 7 and/or 8!?!? '
On a non-Mission Impossible note, McQuarrie plausibly denied any involvement - much less knowledge - on Cruise and Elon Musk's recently announced space film adding "Am I involved in that movie? There's absolutely nothing I can tell you about that movie." Given McQuarrie's tone, I'm going to translate this as - yes, I'm working on a story to put Tom Cruise in space and it's going to be f*cking awesome.
I recommend you check out the full interview which also features snippets from guests Lorne Balfe, Hayley Atwell, and Simon Pegg.
Mission: Impossible 7 hits theaters on November 19, 2021 followed by a November 4, 2022 release for Mission: Impossible 8.
H/T: The Hollywood Reporter