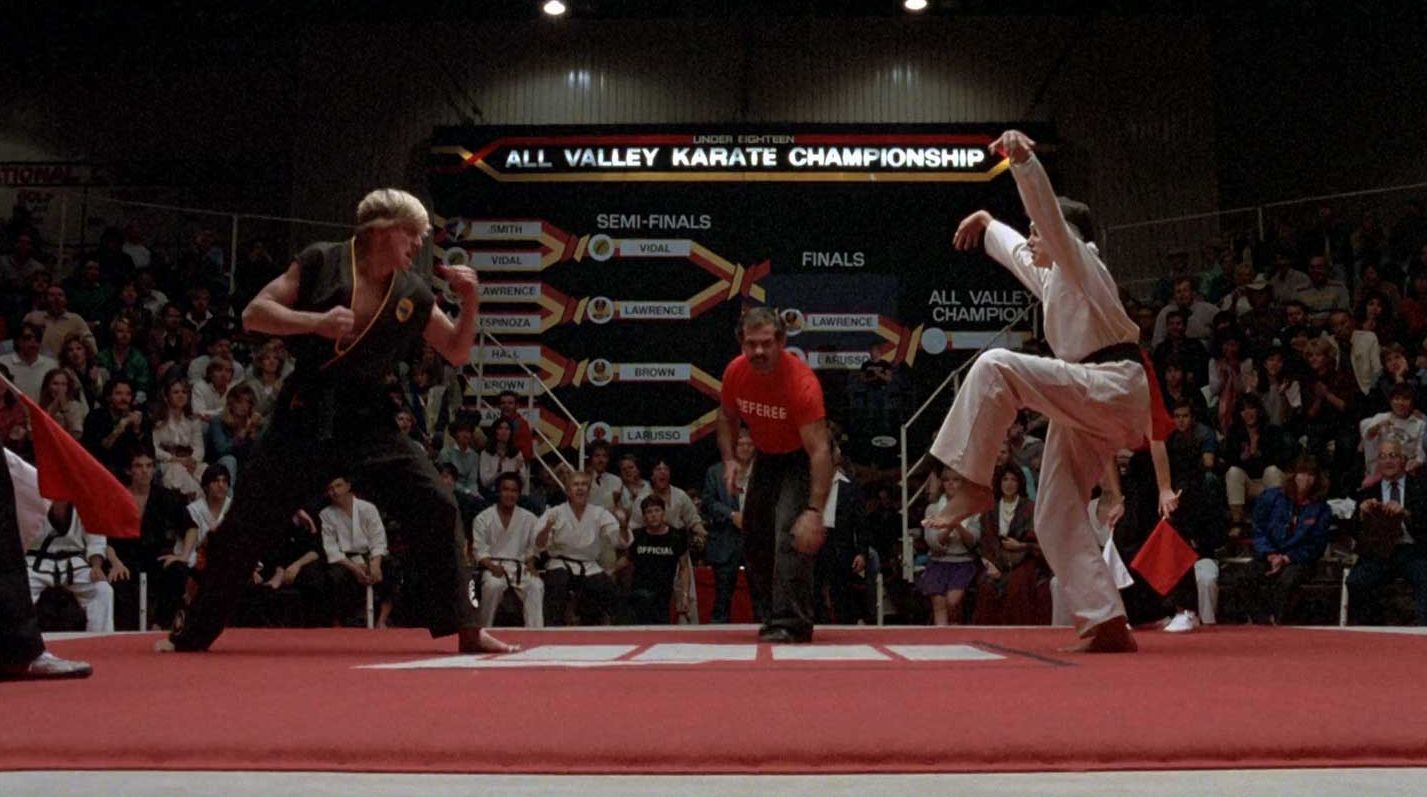 'Cobra Kai: The Karate Kid Saga Continues': New comic will retell '84's 'Karate Kid' from Johnny Lawrence's point of view

GregHarmon Managing Editor Maybe Johnny Lawrence was never really the "bad guy" after all?

Season 2 of YouTube's original series - Cobra Kai - may be in the books but the saga continues with an exclusive comic book series centered around Reseda, California's original bad boy, Johnny Lawrence!

And why not? I mean, he's no John Wick (see Dynamite's new series) and he certainly doesn't exude that empowering GLOW as seen in IDW's new Gorgeous Ladies of Wrestling comic series. But we are talking about one of the greatest '80's teenage heels who's deserving of his very own origin story.
According to The Hollywood Reporter, Denton J. Tipton, Editor at IDW Publishing along with Infinite Kung Fu artist Kagan McLeod, has written an exclusive four-part story titled Cobra Kai: The Karate Kid Saga Continues. The story will retell the events of 1984's Karate Kid told exclusively from Johnny's point of view. Which means everything we thought we knew - told from Daniel's point of view - is about to get turned on its head.
YouTube's sequel series - Cobra Kai - picks up thirty-four years into the present day; infusing 1984's original recipe featuring the bullied, the bullies, and the return of Daniel Larusso and Johnny Lawrence as the now elder mentors. But what makes YouTube's original series so great is this notion that perhaps Karate Kid's original bad boy - Johnny Lawrence - was never the "bad guy" we thought he was? And that perhaps Daniel, the new kid from Jersey, wasn't the bullied but was actually the bully! Yep, the same Daniel who made moves on Johnny's girl "Ali Mills" (see - Elizabeth Shoe), who threw the first punch (which is true), and whose badass Miyagi-do instructor handed down a severe ass-whooping (aka felony assault) to the then-teenage members of Team Cobra Kai.
Of course, for those who've binged all or part either seasons 1 or 2, we know Johnny isn't a total angel (and neither is Daniel). But we're okay with it since we also know Johnny isn't who we originally thought he was.
Needless to say, I'll be checking out IDW's comic, expected to hit stores this fall.