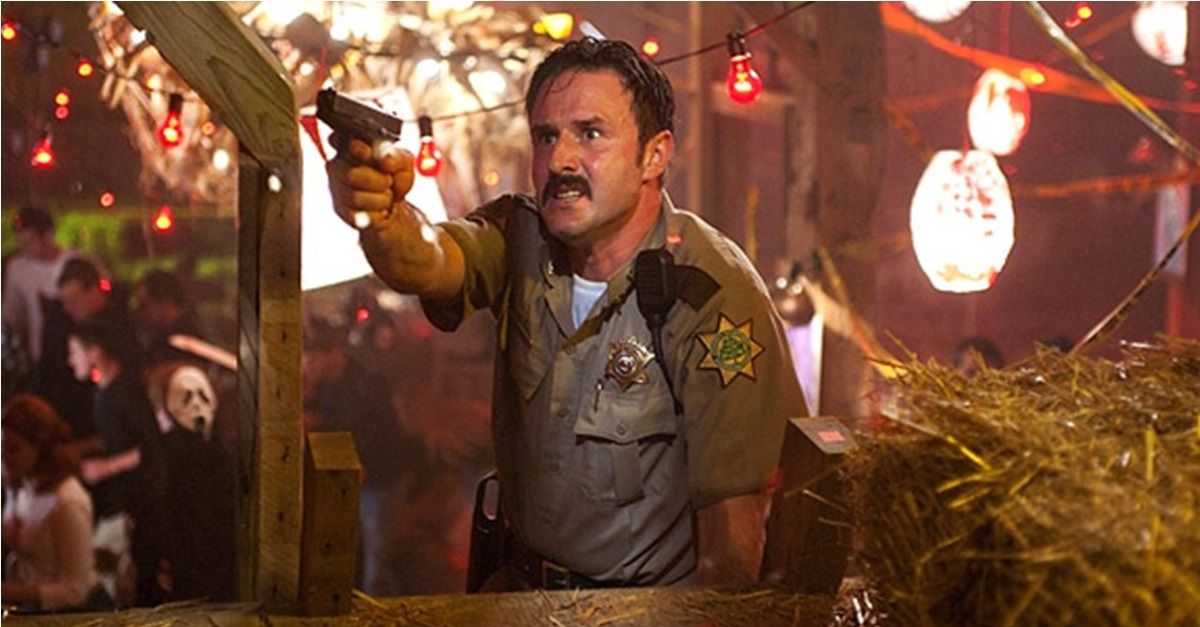 David Arquette Returning For 'SCREAM 5'

GregHarmon Managing Editor Who's next?
Sheriff Dewey Riley's return makes it a foregone conclusion that Sidney Prescott and Gale Weathers (Riley) are reprising their roles in Spyglass Media's SCREAM 5, right?
The answer is - more than likely. This given the fact co-directors Matt Bettinelli-Olpin and Tyler Gillett have actively lobbied for Neve Campbell's return, and they're are in the "beginning phases of negotiations" to bring back the series icon along with other legacy cast members (paging Hayden Panettiere).
Sources say Spyglass's relaunch will be written as an "original story" with Executive Producer - and one-half series godfather - Kevin Williamson laying the groundwork for co-writers James Vanderbilt (Zodiac) and Guy Busick (Ready or Not).
The good news here is an "original story" can live in the best of both worlds serving as a sequel and possibly laying the groundwork to reboot the entire franchise if the masses approve.
So I ask you. Would it be fitting or jumping the shark if "everyone goes a little mad sometimes" applies to Sidney Prescott this fifth go-around?