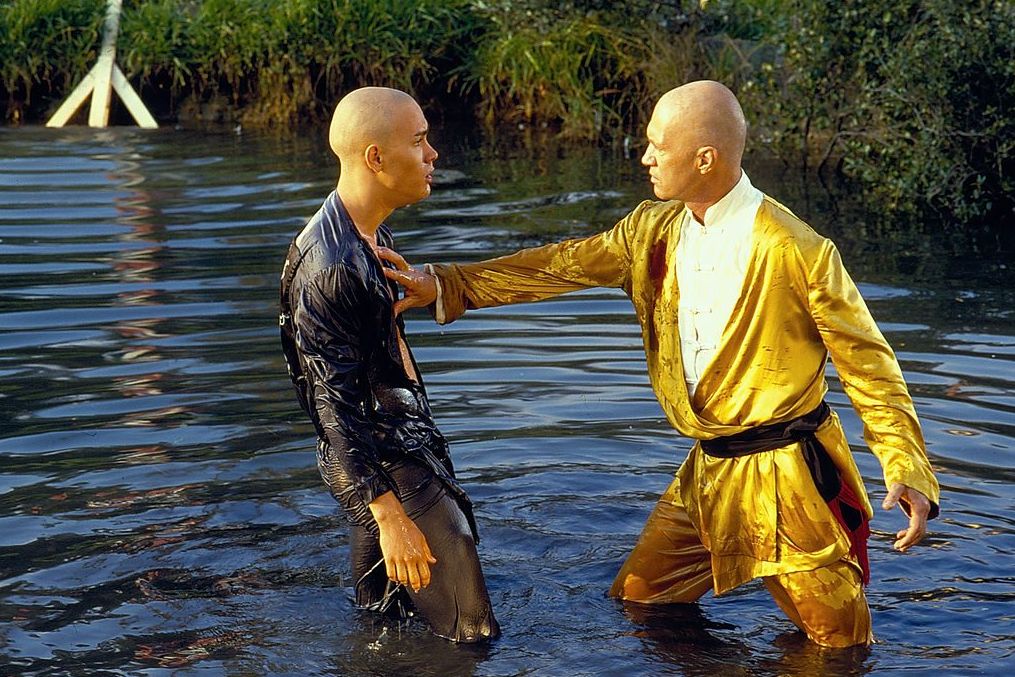 David Leitch set to remake 'KUNG FU' for Universal

GregHarmon Managing Editor Fact: David Leitch is now set to remake not one but TWO martial arts classics, each starring - at one time or another - Bruce Lee.

Just when you thought you've seen it all.
Universal has acquired the rights to resurrect 1972's western martial arts drama series, Kung Fu.

In the off chance you're clamoring to hear more, here's what we know. David Leitch - director of Atomic Blonde, Hobbs and Shaw, and Deadpool 2 - has been tapped to direct Universal's feature film based on ABC's television series starring David Carradine. (Yeah, ask your parents or grandparents if they thought David Carradine was "oriental" - I mean, Asian). Leitch and Kelly McCormack are slated to produce with Ed Spielman, creator of the television series, on board to Executive Produce. Good to see Ed has given his ble$$ings eh? Additionally, Deadline reports that no writer or actors are attached as Universal continues to move this in development.
Leitch, the former stunt man-turned-director, has over 80 stunt credits to his name including credits as Brad Pitt's stunt double in Fight Club, Spy Game, and Ocean's Eleven. Despite his recent efforts (I liked Hobbs and Shaw!), I can't say Kung Fu or Leitch's next project and sixth directorial feature Enter The Dragon elicits any excitement what so ever.
On the plus side, last we heard Enter the Dragon is still languishing in development. So who knows, perhaps Kung Fu suffers the same fate?