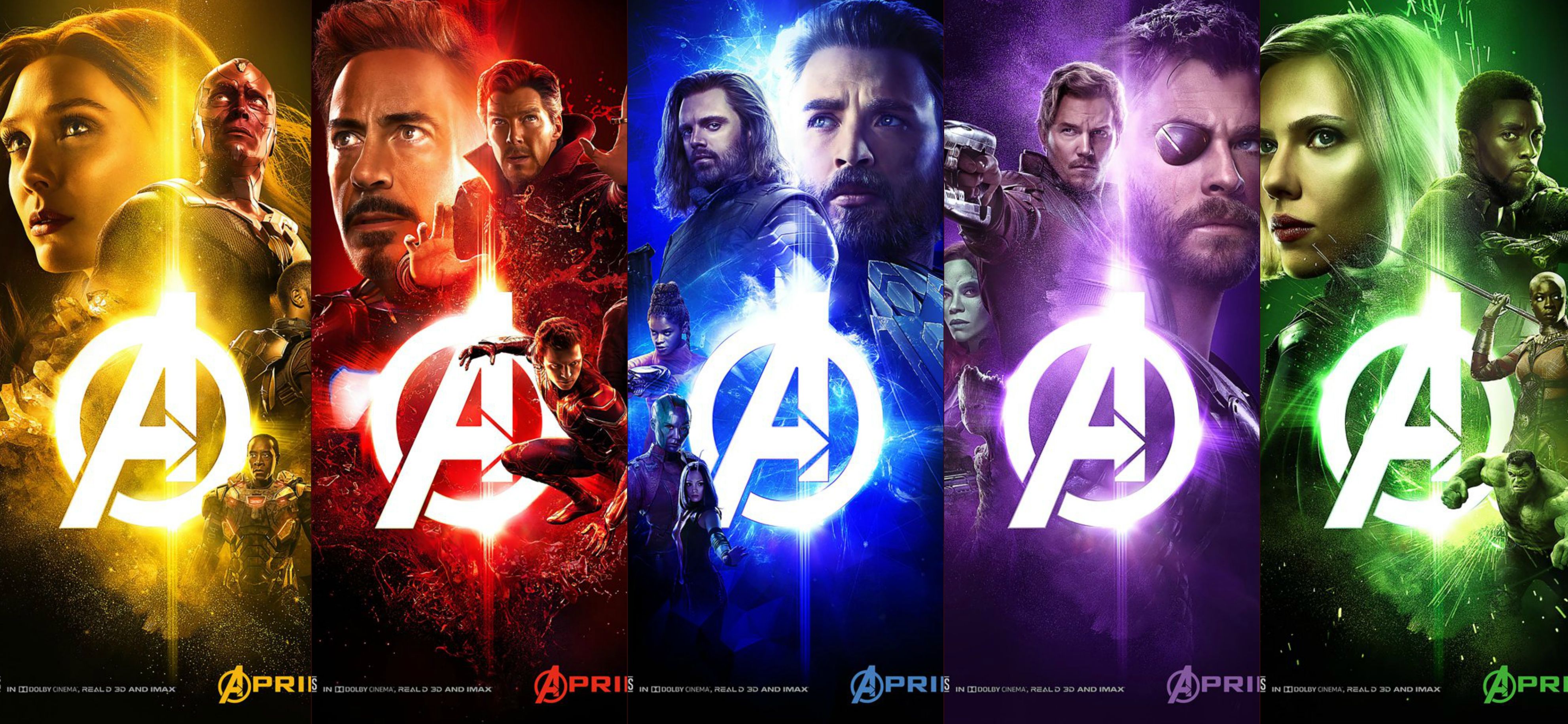 Divide and Protect: New 'Avengers: Infinity War' Posters

GregHarmon Managing Editor In what will be the most insane blockbuster extravaganza to date, Marvel continued to fuel our excitement by unveiling five vibrantly-lit posters ahead of April 27's worldwide release
Check out the posters below!
All five color-coded posters assemble our valiant Avengers - and protectors of five of the six known Infinity Stones – from the behemoth intergalactic tyrant Thanos (Josh Brolin) and his quest to power the Infinity Gauntlet.
It's no surprise to see who's paired with who, however three known commodities are conspicuously missing - Hawkeye, Ant-Man, and perhaps of more significance, the elusive Soul Stone. For those who are curious about the Infinity Stones, what films they were featured in and who has them now, check out Louie @Mantia sweet infographic (also included below)
With Infinity War set to feature over 60 Marvel characters and 30 in one scene alone, no one is really questioning its 2 hour and 36 minute runtime - eight minutes longer than Civil War (2h 28m) and 13 and 15 minutes longer respectively than The Avengers (2h 23m) and Age of Ultron (2h 21m).
Got your tickets?