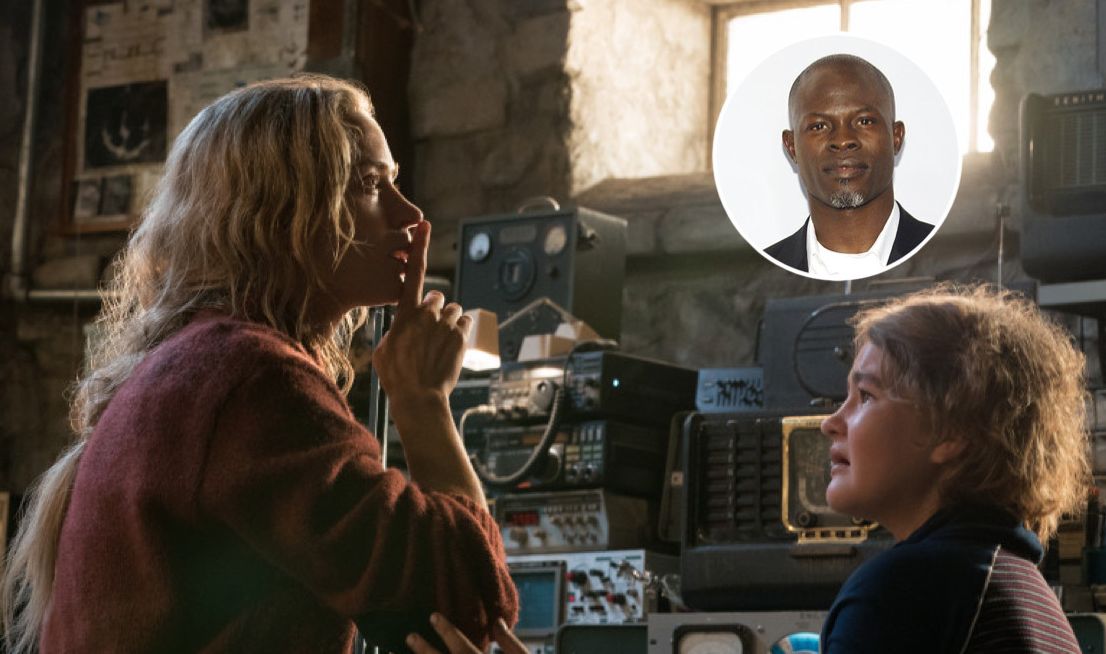 Djimon Hounsou joins the cast of 'A QUIET PLACE 2'

GregHarmon Managing Editor When I say Djimon Hounsou, you say [fill in the blank]!

Djimon Hounsou, a man whose Gladiator character could have penned one of the greatest unwritten New York Times bestselling self-help books, has joined the cast of John Krasinksi's A Quiet Place 2!

Hounsou replaces outgoing co-star Brian Tyree Henry who recently exited the sequel over "scheduling problems". Henry's exit comes well over a month into production. Which may not be totally out of the ordinary since details about Henry's role have not been disclosed and the original shooting schedule is set to take place through all of August. Though it hasn't been confirmed, several outlets report Marvel's The Eternals will begin shooting as early as this month. Which likely points to the scheduling overlap since Henry joined the cast back in July.
Hounsou joins returning Quiet Place fam Emily Blunt as the now-widowed Evelyn Abbott along with children Regan (Millicent Simmonds) and Marcus (Noah June). Cillian Murphy has also joined the cast but in an undisclosed role (post-apocalyptic bad guy?)

There's no word as to when, where, and how Krasinski plans to pick up where the Abbott's left off. But the addition of Murphy and now Hounsou suggests that we'll likely see an expansion of Abbott's universe in a new environment featuring new characters.
"A Quiet Place 2" hits theaters March 20, 2020.
Source: Deadline