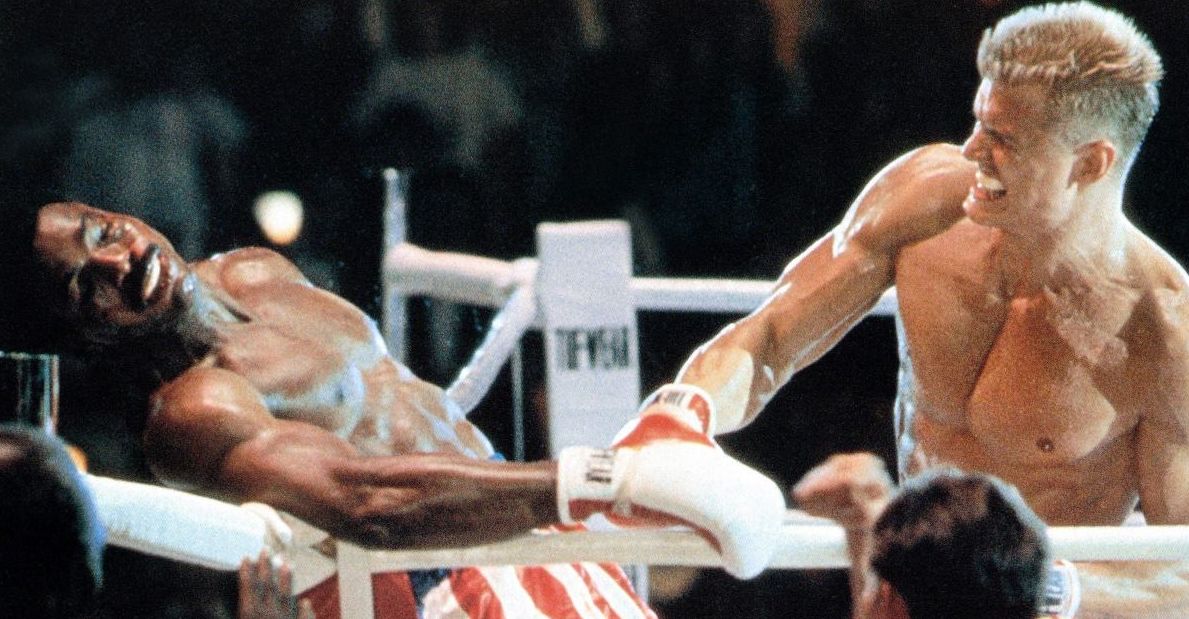 Dolph Lundgren is training for 'Creed 2'

GregHarmon Managing Editor Do not underestimate old man strength.
Back in July, Stallone kicked off a series of Instagram posts teasing plans for "Creed 2". Yet it wasn't news of the sequel that came as the tease, but rather plans for Stallone's desire to see Rocky IV nemesis, Ivan Drago's return to the series.
Stallone's initial post dates back on July 2 and teased a possible fight between Adonis Creed and the man who killed his father, Ivan Drago: "History will always repeat itself in one form or another, just got to be ready!..Sins of our Father.." No less than a day later, Dolph answered the call on July 3 posting "Stay tuned - life works in mysterious ways!"
Just three days ago, Stallone posted another pic featuring a then and now of Rocky Balboa and Ivan Drago with the caption "The battle continues, in one way or another..." Today, the 59-year-old Dolph Lundgren took to Instagram to reveal Ivan Drago is "Getting ready for something big!". The brief clip shows Dolph performing lat pulls, push ups, and a punching-to-time sequence that is sure to prove doubters that old man strength is real. ????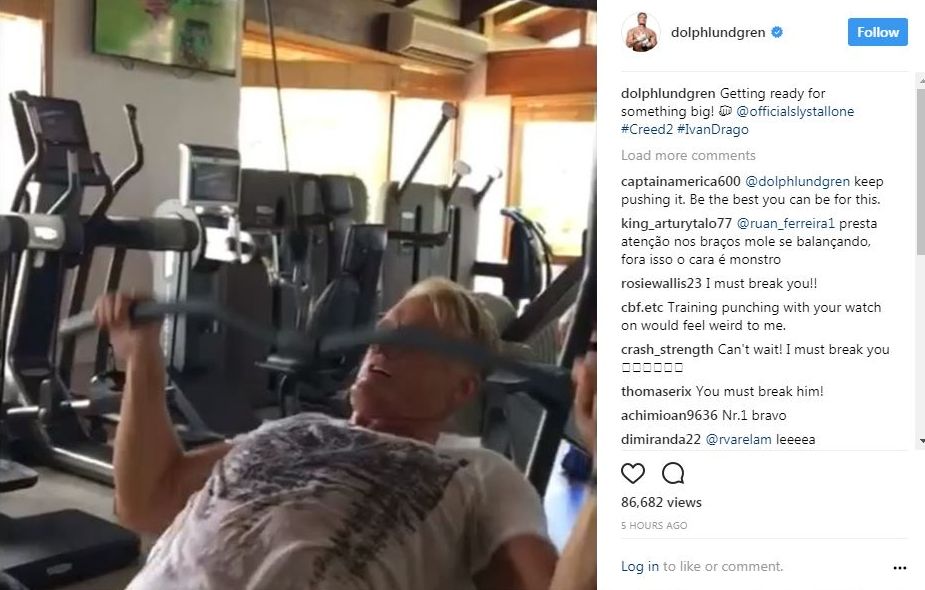 Ryan Coogler's Creed, the critically acclaimed spinoff - sequel to Sylvester Stallone's Rocky series featured the introduction of Adonis Creed (Michael B. Jordan), son of Rocky's deceased friend Apollo Creed (Carl Weathers). As Rocky fans remember, Apollo met his demise at the hands of the hulking Russian boxer, Ivan Drago thirty-two years ago.
2015's Creed grossed over $173 million worldwide and landed Stallone a Best Supporting actor Golden Globe win and an Oscar nod. Creed producer and director Ryan Coogler is currently directing Marvel Studios' Black Panther, and has another drama "Wrong Answer" lined up along with Michael B. Jordan.
While Dolph's role is still an unknown, it's a pretty good bet we'll see him in the ring or training Adonis Creed's advisary. Or maybe both? For now, just follow Sly and Dolph on Instagram for the latest and greatest in Old Man Strength feats.