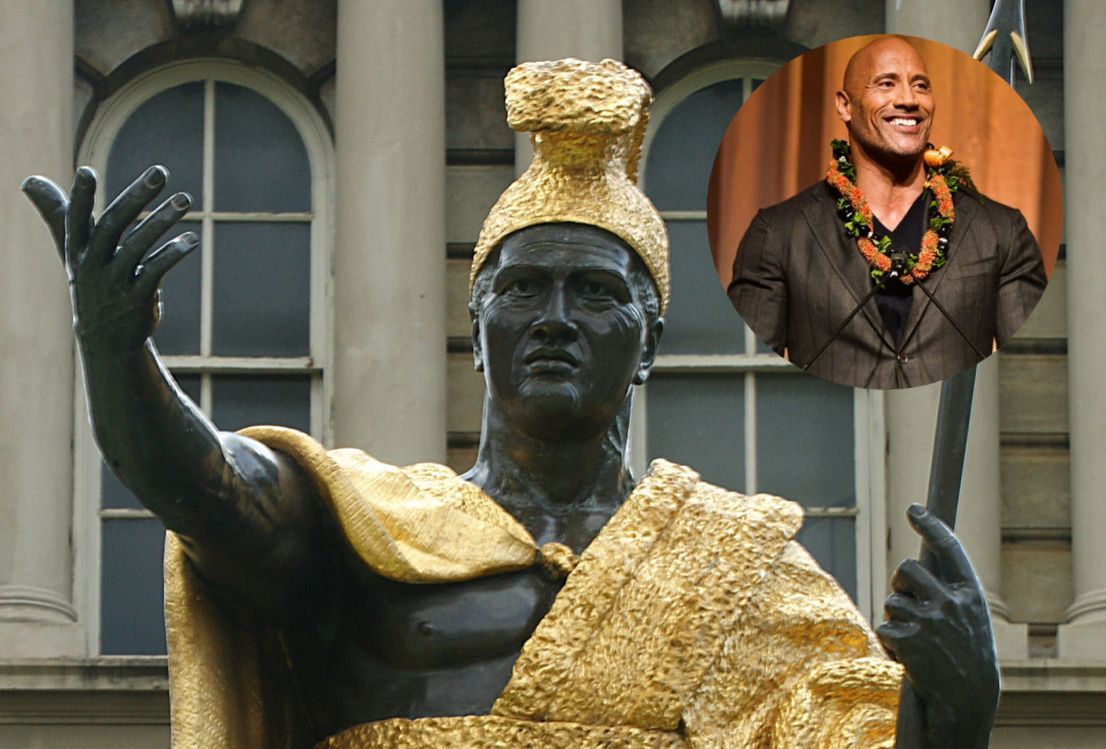 Dwayne Johnson will star as King Kamehameha I in Robert Zemeckis' historical blockbuster 'THE KING'

GregHarmon Managing Editor The People's Champ will play the first ruler of the Hawaiian islands in Warner Bros. based on true life blockbuster The King.
We have seen Dwayne Johnson portray a Polynesian shapeshifting demigod. And we certainly can't forget about his first solo adventure portraying the mythical "Scorpion King" in Chuck Russell's forgettable historical fantasy film The Scorpion King. But with all due respect to both films, neither of those roles came close to possessing the gravitas of Johnson's next juicy role, portraying King Kamehameha I.
(That's pronounced Ka•ma•ha•may•ha in case you need to pass this along to your elders)
Kamehameha I also known as "Kamehameha the Great" was the founder and first ruler of the Kingdom of Hawaii. His reign spanned the late 1700's into his death around the age of 82-83 in 1819. As much as I'd like to tout my historical knowledge of Hawaii's great warrior, I'll do you all a solid by citing HawaiiHistory.org which aptly describes Kamehameha as a "talented warrior" and descendent from the chiefs of Hawai and Maui. Following the death of his uncle, a ruler of several island districts, civil war broke out over control of districts pitting Kamehameha against his primary rival and cousin Keoua.
Johnson made the announcement official on Instagram posting a pic of Deadline's exclusive story captioned: "Dawning of a new day with hope and promise. Humbled & grateful to begin this once in a lifetime journey."
And not that it wasn't enough to get behind The Rock, Warner Bros. have put their premium stamp of approval by tapping Academy Award-winning filmmaker Robert Zemeckis to direct from a script written by Academy nominated screenwriter Randall Wallace (Braveheart, Hacksaw Ridge).

Johnson, who is of Polynesian ancestry, has been vocal about playing Hawaii's first ruler dating back to his days transitioning from the WWE to Hollywood. According to Deadline, Johnson and his Seven Bucks Production partners Dany Garcia and Hiram Garcia first sought out Randall Wallace to write the script, who then sent the script to a very approving Robert Zemeckis who joined immediately after.

Warner Bros. has yet to set a production date but it's a sure bet this project will hit the ground running now that Johnson's dream project has been greenlit.
Stay tuned as we hear more.