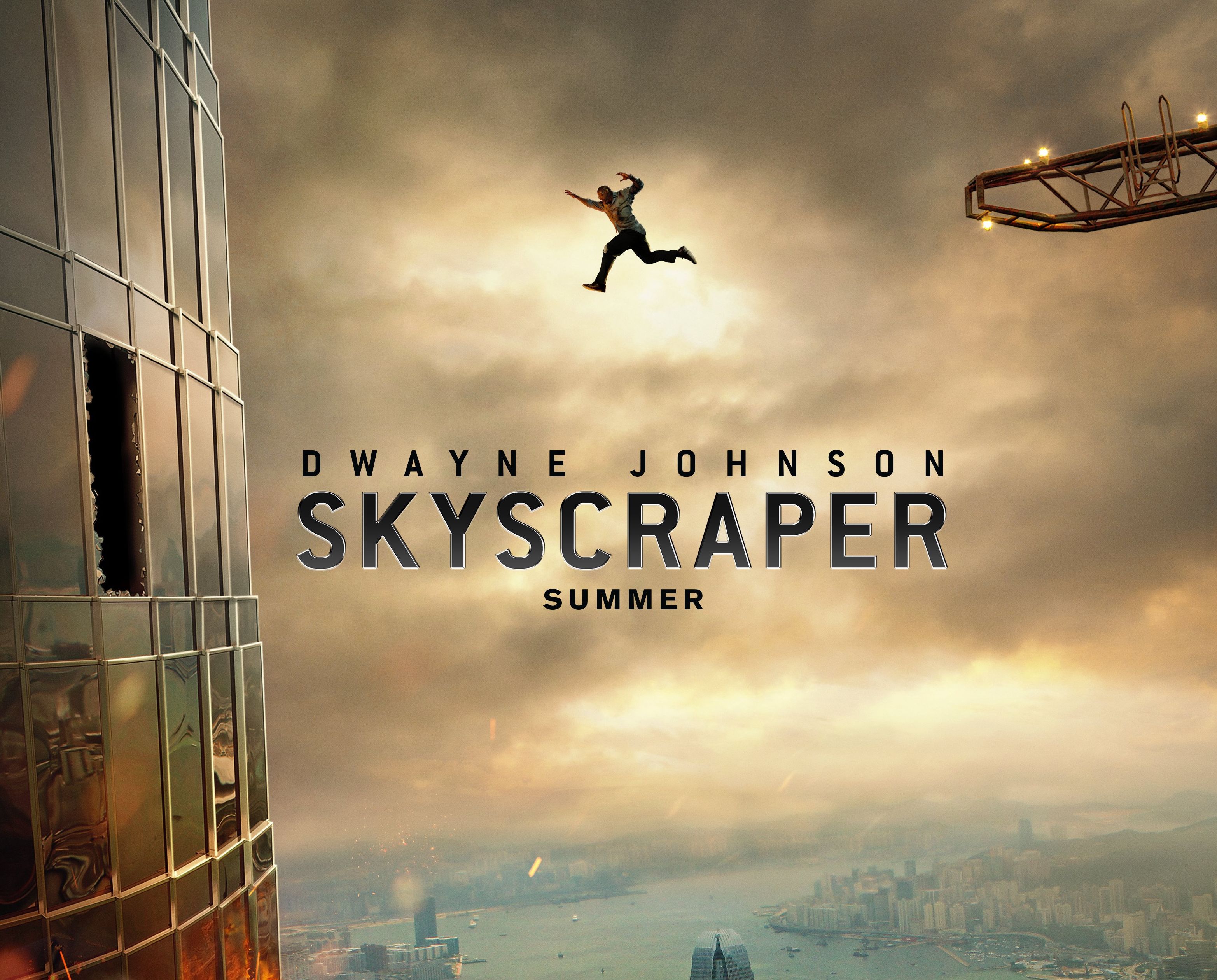 Dwayne Johnson's 'Skyscraper' Full Trailer

GregHarmon Managing Editor We have reached the point in the "Peoples Champ's" illustrious career whereby questioning the state of logic just wouldn't do the mega superstar's next genre pic justice.
Universal and Legendary released their first look at Dwayne Johnson's next action extravaganza and from all accounts, Skyscraper is going to be bananas. Or as some folks on Twitter referred to 'leftover bits from Rampage and San Andreas.' Say what you will, it's a fair bet filmgoers will definitely get their money's worth.
The trailer for Universal's Skyscraper features Will Ford (Johnson) as a former FBI Hostage Rescue Team leader and U.S. war veteran who now assesses security for – wait for it – skyscrapers! His next assignment is to assess the safety of the world's tallest and presumably safest high-rise called The Pearl. But according to Will's assessment, the most advanced building was built with extreme flaws simmering with all kinds of safety and security challenges, including a group of terrorists who have a vested interest in the 240-floor building.
At first glance Skyscraper has the look and feel of your typical Rock joint backed by the kind of budget that will inevitably bend logic into the seemingly possible; and we're not talking about Johnson's ability to kickass with a prosthetic leg or his pairing with our favorite 90's final girl and now onscreen wife played by Neve Campbell. But if there's one thing that's for certain, The Rock's seemingly death defying jump at the 2:00 mark has already one-up'd Vin Diesel's building-to-building auto-escapades in Furious 7.
Skyscraper reunites Johnson with the writer and director of Central Intelligence Rawson Marshall Thurber, and co-stars Pablo Schreiber and Chin Han.
Universal's 3D action-thriller is due to hit theaters July 13, 2018