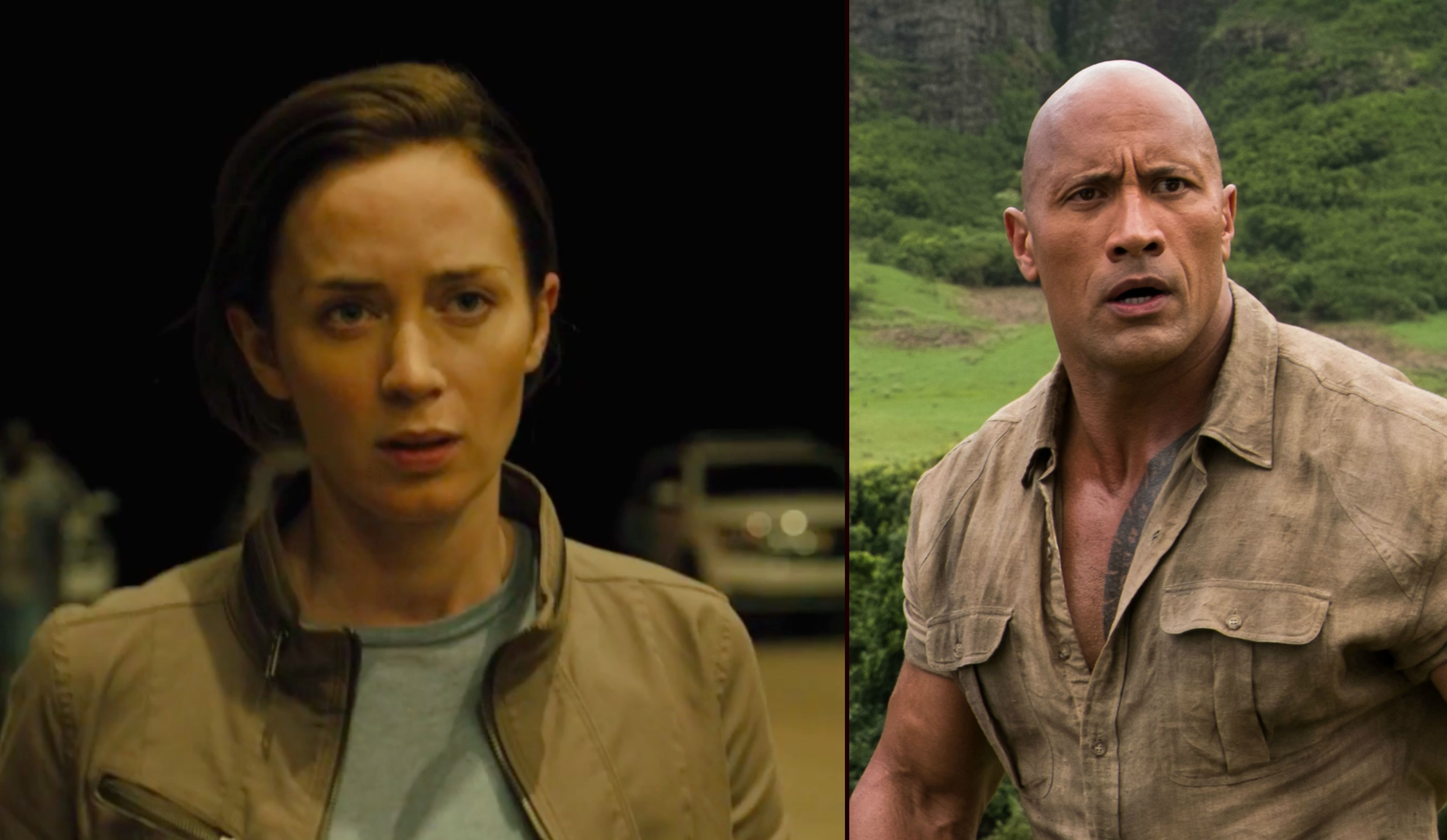 Emily Blunt Joins Dwayne Johnson in Disney's 'Jungle Cruise'

GregHarmon Managing Editor BAFTA's former "British Artist of the Year" and all-around amazing actress Emily Blunt joins Dwayne "The Rock" Johnson in his newest action-adventure adaptation inspired by Disney's theme park attraction the Jungle Cruise.
As first reported by Variety, the 34 year-old actress is set to co-star alongside mega superstar Dwayne Johnson in a film based on Disney's sixty-three year-old Adventureland attraction that takes guests on a guided riverboat cruise through the continents of Asia, Africa, and South America. You'll have to forgive my insultingly dull description my fellow Jungle Cruiser's, as my lone primer is based off the not so thrilling experiences of those vis-a-vis YouTube. But I have zero doubt Disney's powerhouse has what it takes to elevate the finer aspects of an inspired theme park ride in a full length action-adventure film.
Director Jaume Collet-Serra (The Commuter) has been tapped to direct from a script recently adapted by Logan co-writer and recent Oscar-nominee Michael Green. Though plot details are scarce Variety's sources confirm the live-action adaptation is said to channel the period roots of the attraction's original inspiration in none other than Humphrey Bogart and Katharine Hebpurn's 1951 riverboat classic The African Queen.
It remains to be seen if Disney can reclaim the billion-dollar glory based on the adaptation of one of their most beloved rides - Pirates of the Caribbean. But with the star power of Dwayne Johnson and now Emily Blunt, there's a high likelihood Jungle Cruise is poised for a franchise re-birth.