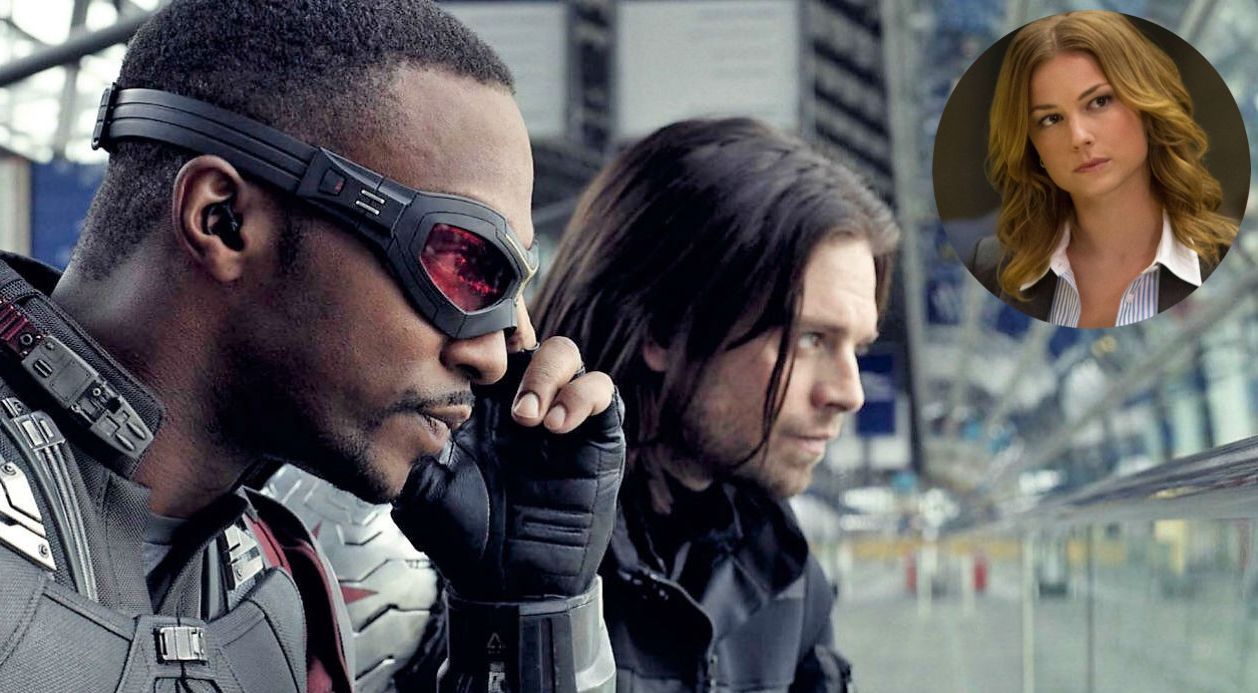 Emily Van Camp and Daniel Bruhl returning for Marvel's 'Falcon and the Winter Soldier'

GregHarmon Managing Editor I have a feeling Disney+ will eventually become a permanent fixture in what is already a competitive streaming media market.

Case study 1 out of roughly 1000 Disney+ shows in development: Falcon and the Winter Soldier, starring Anthony Mackie and Sebastian Stan. Which, by the way, sounds like the perfect palate cleanser knowing Civil War's scene-stealing duo will help Team Cap adjust to life without America's Ass.

Since this is a Marvel property, it shouldn't come as a total shocker that Emily Van Camp is returning as Agent 13/Sharon Carter along with the man responsible for Civil War's internal strife, Zemo played by Daniel Bruhl. Van Camp's return felt like a foregone conclusion as soon as Marvel announced Falcon and the Winter Soldier was coming to Disney+. She was, in my opinion, the perfect casting choice (calling fellow REVENGE fans) and someone whom I was hoping to see in subsequent MCU installments. And now with Zemo's return, Sharon, Sam, and Bucky share a common enemy as part of the miniseries story arc.

Official plot details have not been released but sources close to Deadline say Falcon and the Winter Soldier will take place post-Avengers: Endgame with Sam's (Anthony Mackie) accepting the shield from Captain America figuring into the miniseries. Yay Sam.

Emmy-nominated and BAFTA award winner Kari Skogland will direct all six episodes from a script written by Empire's Malcolm Spellman. It's unclear if the six-part miniseries will have a definitive expiration date or will serve as a pilot for additional seasons. If I had to guess, it would be the latter but perhaps the miniseries will set up big-picture plans for Sam and Bucky.
Falcon and the Winter Soldier is expected to launch August of 2020. That's more than enough time to get acclimated to Disney's new streaming service set to debut November 12.
Source: The Hollywood Reporter