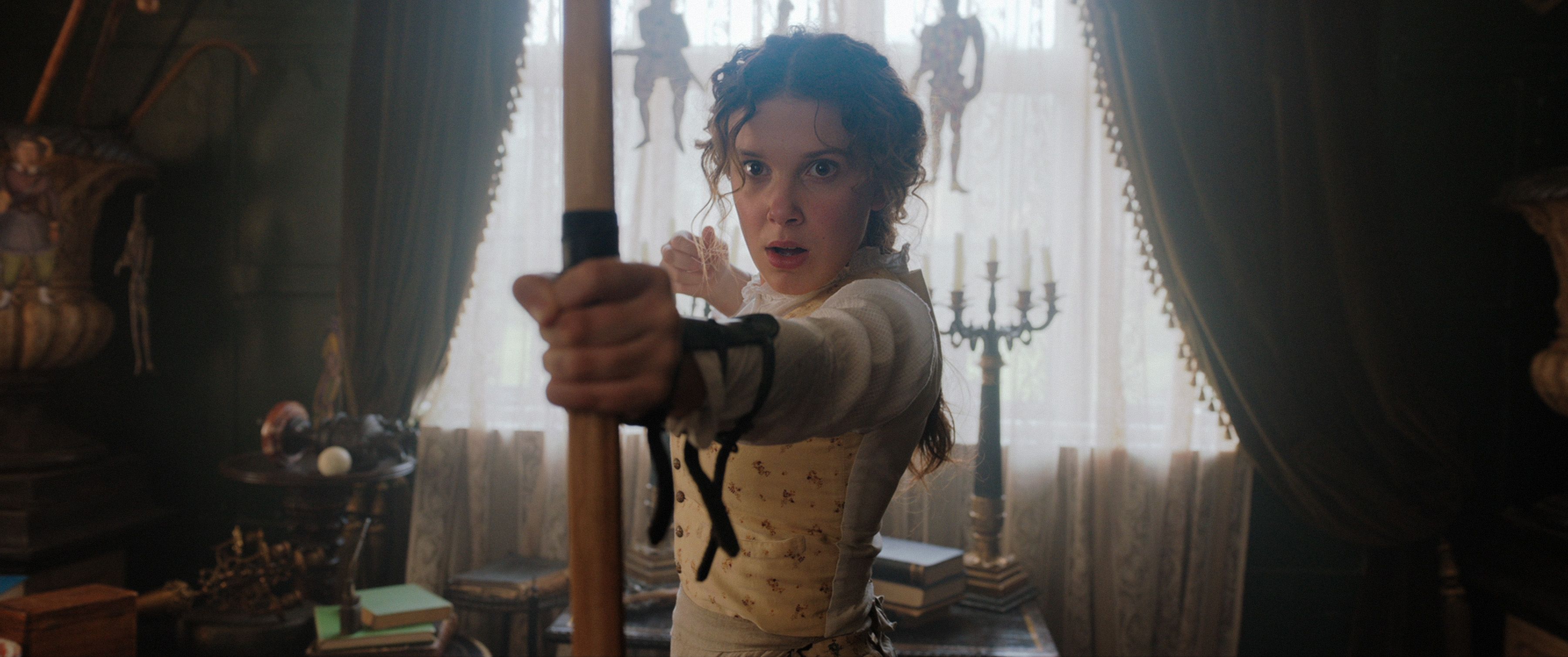 'Enola Holmes' First Look Pics

GregHarmon Managing Editor That's a good looking family
Missing matriarch, conspiracy, and familial drama, oh my!
Netflix unveiled three new photos featuring the stars of Legendary's adaptation of Nancy Springer's mystery series - Enola Holmes.
Millie Bobby Brown stars as 16-year-old detective-in-the-making Enola Holmes along with her older onscreen brothers Sherlock, played by Henry Cavill and Mycroft, played by mustache-twirling Sam Claflin.
Legendary's film will adapt source material from Nancy Springer's published series centering on the disappearance of Enola's mother, Eudoria, (Helen Bonham Carter) on her 16th birthday. It remains to be seen just how much Enola's older brothers - Sherlock (Cavill) and Mycroft (Claflin) - will figure into the story, however, THR's story suggests the elder Holmes boys will inevitably overlook their younger sister's budding investigative abilities.
Louis Partridge (Paddington 2) plays a runaway Lord who entangles Enola in a conspiracy that likely centers on the whereabouts of Holmes matriarch. And for what it's worth, Burn Gorman has been cast in an undisclosed role - likely something very Burn Gorman-esque.
Fleabag's Harry Bradbeer will direct from a script written by Jack Thorne.
Netflix is scheduled to release Enola Holmes sometime in September. I expect a trailer soon!