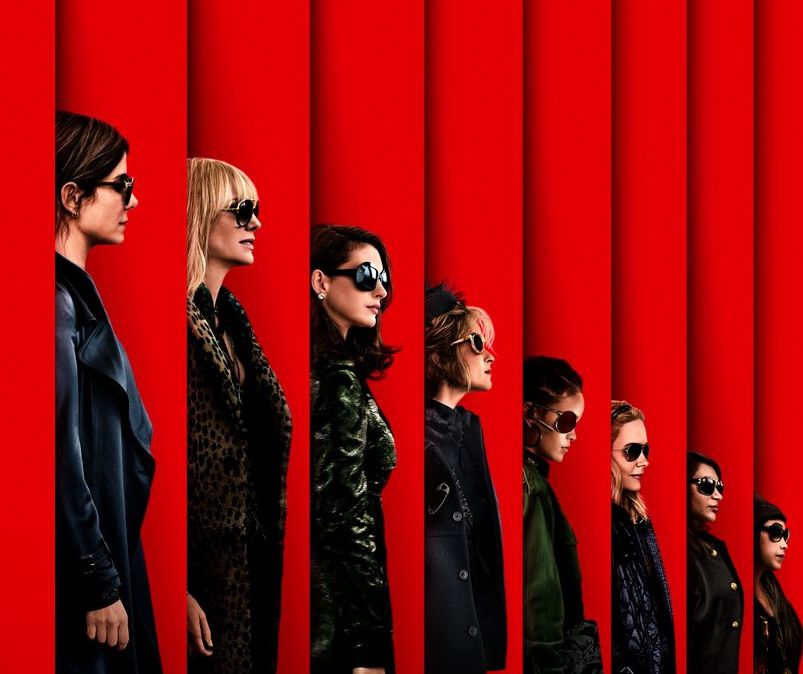 Every Con Looks Stylin' and Profilin' In The Official Poster For 'Ocean's 8'

GregHarmon Managing Editor Warner Bros. released the first poster for the Sandra Bullock-led Ocean's 8 along with a tag: Every con has it's pros. Need more convincing?

The spinoff to Steven Soderbergh's comedic heist trilogy comes 10 years since we last saw Danny Ocean (George Clooney) and crew put the breaks on Willie Bank's (Al Pacino) quest for his Five Diamond rating. While 2007's Ocean's Thirteen marked the end of a near decade long trilogy, Ocean's 8 will usher in a new story featuring Sandra Bullock as Debbie Ocean, estranged sister of Clooney's Danny Ocean.
Warner Bros. stylish poster features Bullock's team of thieves, including Cate Blanchett, Anne Hathaway, Helena Bonham Carter, Rihanna, Sarah Paulson, Mindy Kaling, and Awkwafina in a story where all of Ocean's eight scheme to pull off an elaborate jewelry heist at the annual New York Met Gala. Their target? Debbie's villainous ex-lover played by Damian Lewis (Billions).
According to Bullock, Ocean's 8 won't necessarily be a family affair but will spotlight just how good the other Ocean is in the business of being an Ocean, "I've been incarcerated for about five years and you find out why during the course of the film. I mean, that's sort of a tiny subplot. But that's, you know, but I'm definitely his sister and we definitely come from the same family and we're both very good at what we do in our own special way. So you can only imagine that once I get out, that's when the heist ensues."
As we have come to expect from a Soderbergh heist, the next chapter of the Ocean's saga will inevitably feature an arc full of zany characters and plot twists, and will likely reveal where "8" falls within Clooney's trilogy with Matt Damon and Carl Reiner reprising their roles as Linus Caldwell and Saul Bloom.
Ocean's 8 is directed by Academy Award-nominated Gary Ross (Seabiscuit) and receives a summer blockbuster release on June 8, 2018.
Bring on the trailer.