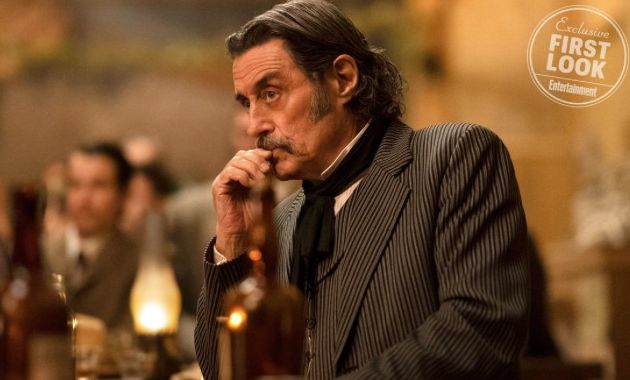 Exclusive DEADWOOD photos: Al Swearengen and Seth Bullock return
by GregHarmon
If you needed definitive proof that David Milch's long-gestating Deadwood film actually exists, then may I present you with EW's exclusive photos featuring two of the series' celebrated characters.

Check out the photos below!
After 12 years in the making, the cast of David Milch's Emmy-winning series will reunite for HBO's feature-length Deadwood film.
EW unveiled two exclusive images featuring the return of Gem Saloon's Al Swearengen (Ian McShane), who looks like he hasn't aged one bit, along with a dapper looking Seth Bullock (Timothy Olyphant), who joins the ranks as U.S. MARSHAL. Yep, pretty badass.

Past Deadwood helmer Dan Minahan will direct based on a script by Deadwood creator David Milch along with True Detective's Nic Pizzolatto. HBO has not announced a release date but President Casey Bloys had previously speculated a 2019 release. It's also unknown if the Deadwood movie will receive a theatrical release.

HBO's original press release coincides with W. Earl Brown's impromptu Twitter AMA back in August, confirming Deadwood's timeline would indeed take place 10 years after the events of Season 3. Brown also confirmed "everyone from the main cast who still draws air" (see below) are set to return, with the exception of Titus Welliver (Silas Adams) who is filming Amazon's Bosch. Additionally, Brown confirmed that Powers Boothe's "CY Tolliver" will not be recast but his "absence is not ignored" in the film.

Ian McShane (Al Swearengen), Timothy Olyphant (Seth Bullock), Molly Parker (Alma Ellsworth), Paula Malcomson (Trixie), John Hawkes (Sol Star), Anna Gunn (Martha Bullock), Dayton Callie (Charlie Utter), Brad Dourif (Doc Cochran), Robin Weigert ("Calamity" Jane Canary), William Sanderson (E.B. Farnum), Kim Dickens (Joanie Stubbs) and Gerald McRaney (George Hearst). The film will also feature new cast member Jade Pettyjohn (Caroline).

It's a great day to be a Deadwood fan. Check out the photos below!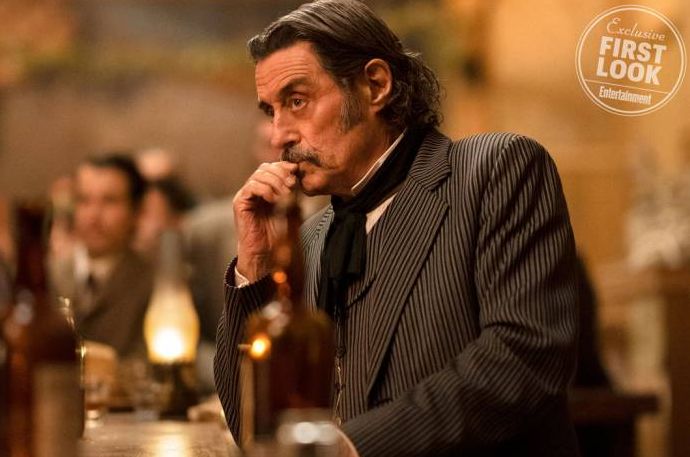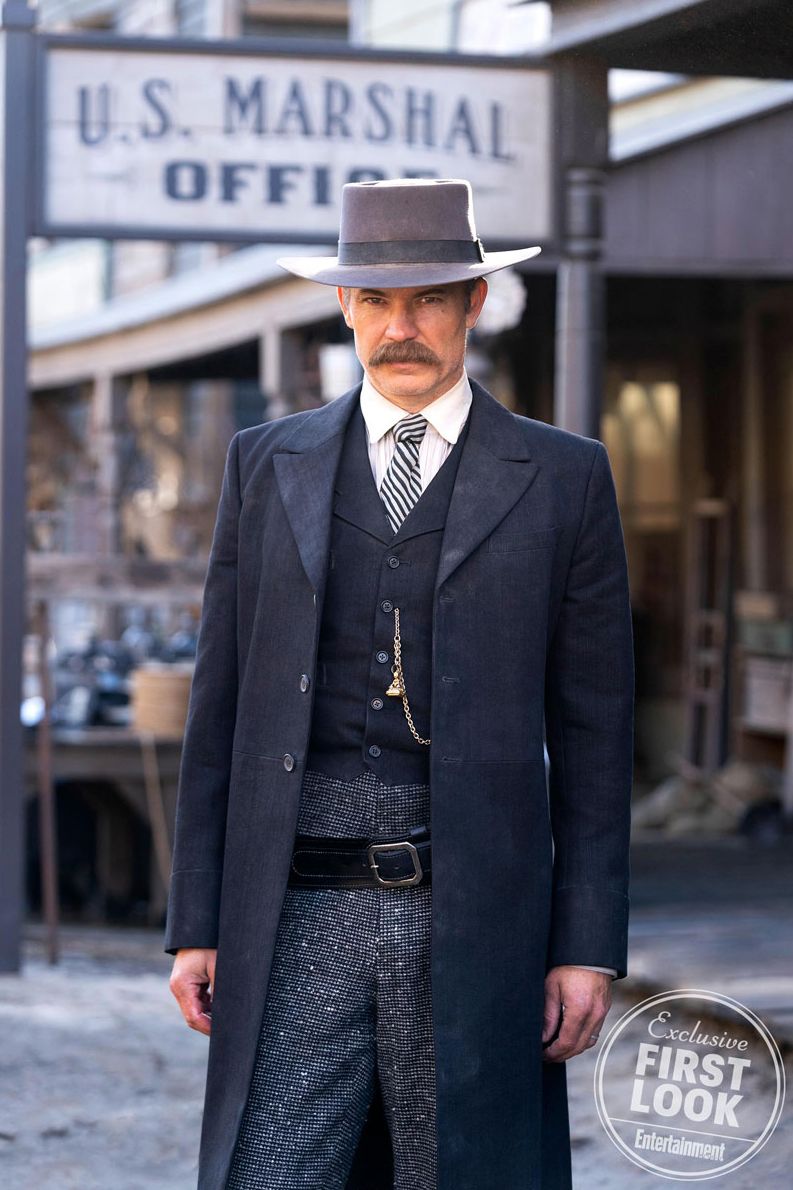 Greg Harmon | Managing Editor | Follow me @sweetharmony for Film & TV discussion | Ko-fi http://ko-fi.com/sweetharmony