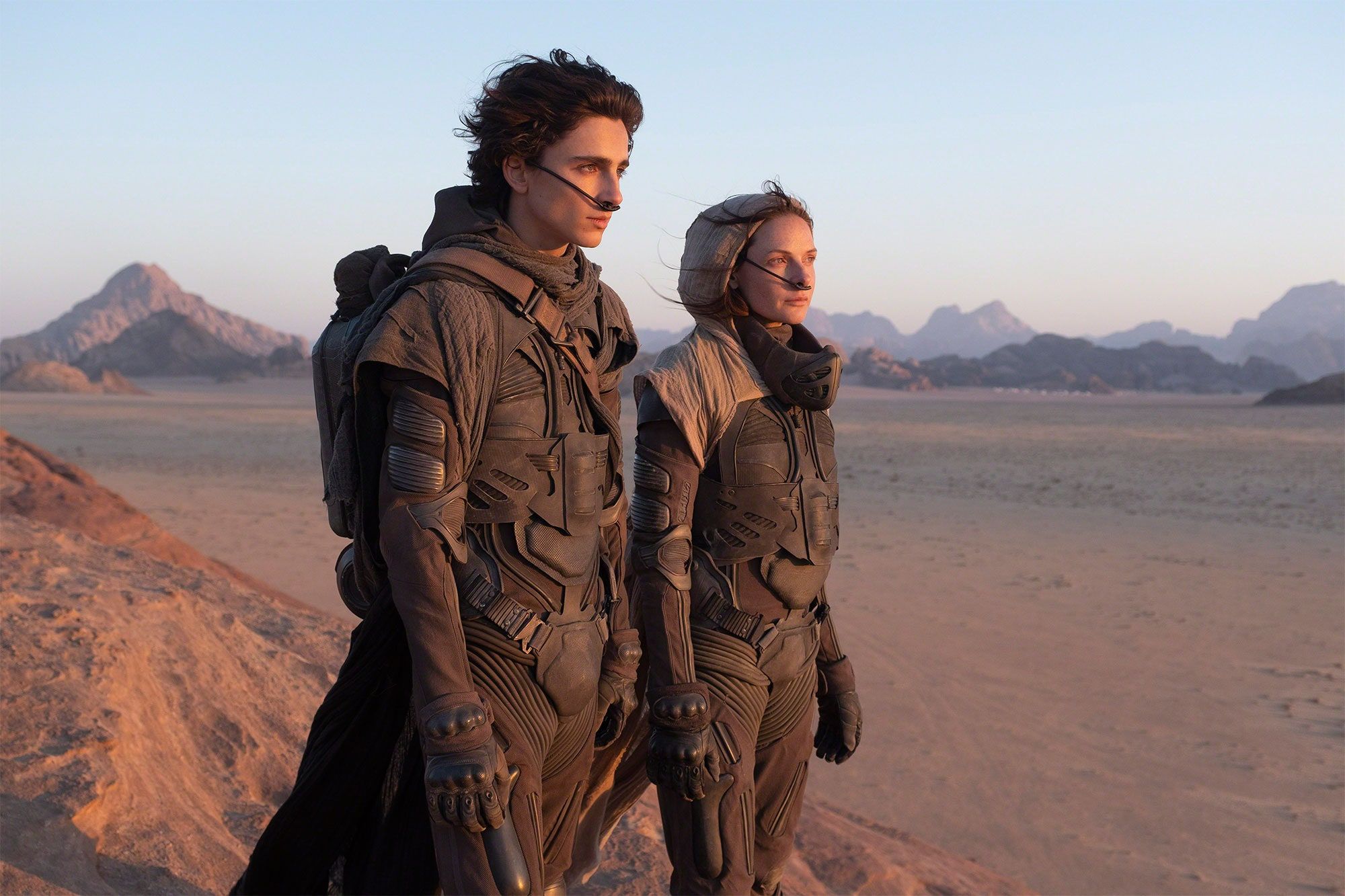 Exclusive 'DUNE' First Look Photos Feature Rebecca Ferguson, Zendaya, Oscar Isaac, and More

GregHarmon Managing Editor Try not to drool.
As promised, part two of Vanity Fair's exclusive first look has arrived. And with it, reveals a stunning array of first-look photos featuring DUNE's star-studded cast including Rebecca Ferguson, Oscar Isaac, Jason Momoa, Zendaya, Josh Brolin, and Javier Bardem.
The cover story, which you can read in full here, also features cast interviews and new character details including a revelation that Dr. Liet Kynes, leading Arrakis ecologist, will pivot in character from white man to black woman, played by Rogue One's Sharon Duncan-Brewster. Additionally, Dave Bautista is confirmed to play Team Harkonnen's sinister enforcer Glossu Rabbon. And Charlotte Rampling will play the reverend mother of a mysterious order - Bene Gesserit - whose members train their mind and bodies through years of physical and mental conditioning to obtain mind control superhuman powers.
The story also confirms that director Denis Villeneuve would not have agreed to adapt Dune had he not been given the green light to tell the story in two films. Villeneuve also offers a glimpse inside the commentary of Herbert's nearly six-decade-old story. A story that Villeneuve says "was a distant portrait of the reality of the oil and the capitalism and the exploitation—the overexploitation—of Earth. Today, things are just worse. It's a coming-of-age story, but also a call for action for the youth."
Needless to say, I think book readers and non-book readers are in safe hands.
Dune is set to hit theaters on December 18.