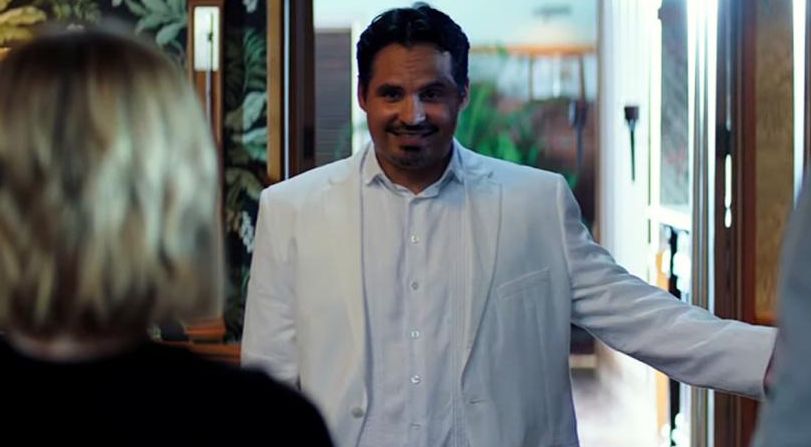 'Fantasy Island' Trailer: Michael Pena is the Island's mysterious wishmaster in Blumhouse's horror reboot

GregHarmon Managing Editor Spoiler alert: A whole lotta people are going to die on Fantasy Island.
Please let this be a hard R.

Sony dropped the first trailer for Blumhouse's yet-to-be rated Fantasy Island starring Michael Pena as the Island's mysterious proprietor and 'boss', Mr. Roarke.

Blumhouse's reboot marks the first big screen adaptation of ABC's long running original series originally made famous by the one and only Ricardo Montalban. Writer and director Jeff Wadlow reunites with "Truth or Dare's" Lucy Hale who plays a lucky guest who gets to fulfill her greatest fantasy. But as Pena's 'Roarke 2.0' warns, guests receive only one fantasy per stay, and most importantly, guests must see their fantasy through no matter what.
Which proves to be a problematic rule since we're privy to two fantasies. One that involves Hale's character who wishes to exact revenge on a childhood bully - like actual torture that would make famed Inquisitor Tomas "Dr" Torquemada proud. And then there's Maggie Q's character who has apparently resurrected a dead child.
Life choices people.

Hopefully this one lands a hard R based on the trailer footage. But given the reality of its Valentine's Day release, I wouldn't be shocked if Sony is positioning themselves to entertain the masses with a PG-13 rating.
Boo.
Check out the trailer and decide if you'll be reserving a date for Fantasy Island.