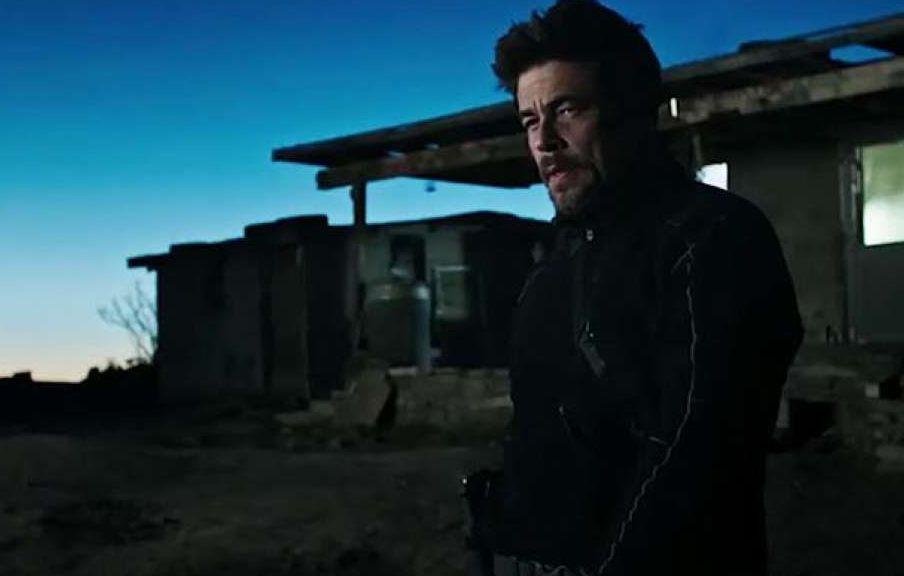 Final trailer for 'Sicario: Day of Soldado'

GregHarmon Managing Editor The third and final look at Sicario: Day of Soldado features more Josh Brolin, more gun play and some much-needed Jeffrey Donovan comic relief.
If you thought Alejandro Gillick's brand of stone cold vengeance was a dish best served at the conclusion of Denis Villeneuve's Sicario, think again.
Turns out the President of the United States has added drug cartels to the list of terrorist organizations. Luckily for Federal agent Matt Graver (Josh Brolin) and trusted assassin Alejandro Gillick (Benicio Del Toro), they'll have the necessary tools at their disposal - including Black Hawks, Strike Teams, and Attack drones - to shake the tree and create some chaos.
But in order to see this thing through, they're going to have to get 'dirty,' which has implications for Alejandro in a mission that results in cutting ties with the kidnapped daughter (Isabela Moner) of the infamous kingpin responsible for killing Alejandro's wife and daughter. If there was ever a question whether or not Gillick follows orders or protects the girl, perhaps you should check back to the second trailer.
In what was once thought of as a fight between Del Toro vs. everyone - including Brolin, Soldado's third trailer leaves me feeling Del Toro's 'fight' might include the good graces of Brolin's moral compass. But that's based on a gut feeling. I guess time will tell.
Sicario: Day of Soldado hits theaters June 29, 2018.