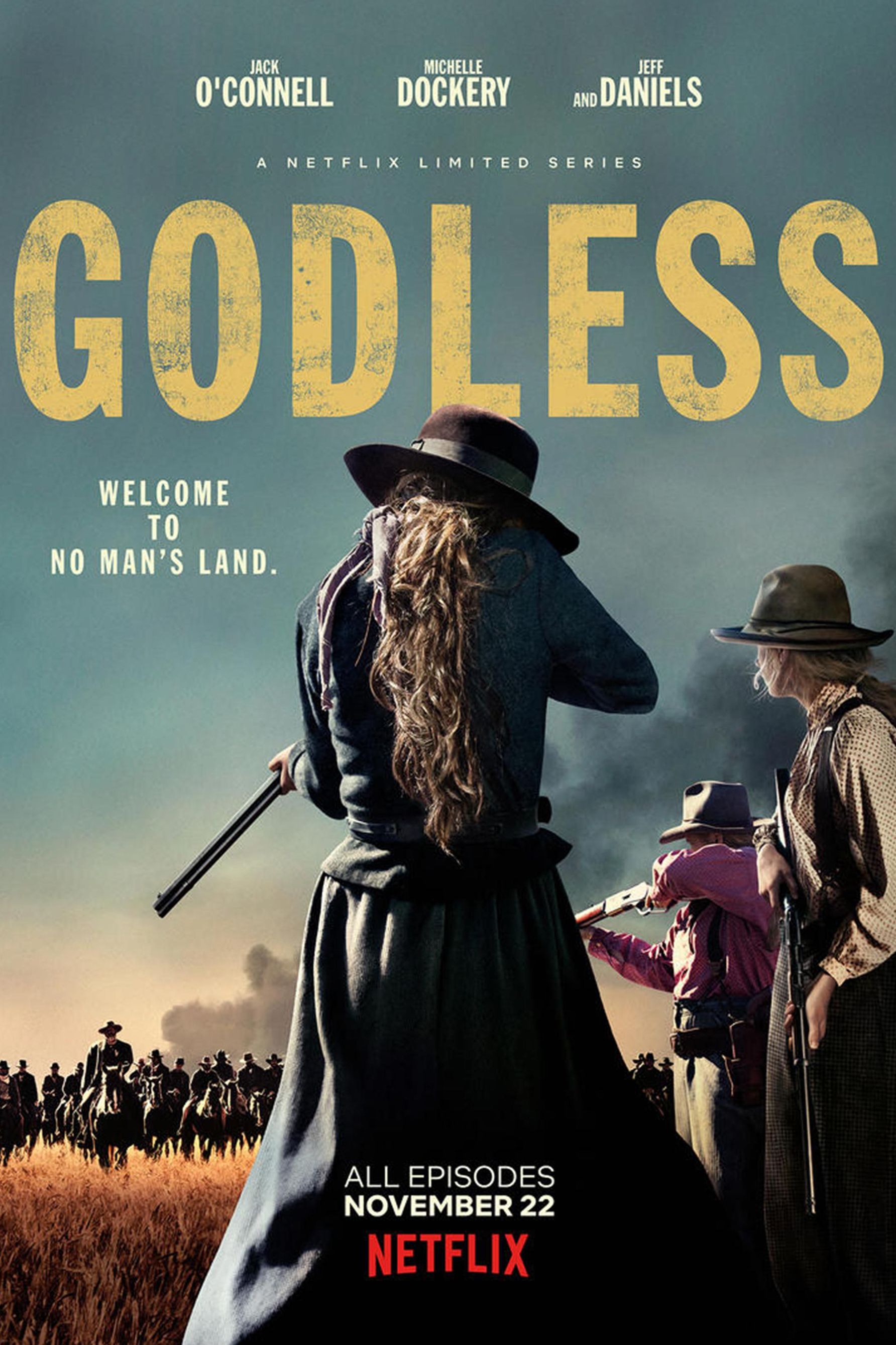 First look at Steven Soderbergh's Netflix Series 'Godless'

GregHarmon Managing Editor The first trailer for Steven Soderbergh and Scott Frank's limited series sheds light on a late 1800's tale of cat and mouse featuring Jeff Daniels, Michelle Dockery, and Jack O'Connell.
Netflix's latest drama follows criminal Frank Griffin (Jeff Daniels) and his violent gang of outlaws (see - Kim Coates) as they hunt down Frank's ex-partner-turned-enemy, Roy Good (Jack O'Connell). On the run, Roy takes refuge in La Belle, New Mexico, a mining town where all the able-bodied men have died and is now run entirely by women. It is there, Roy befriends a shotgun toting widower and seemingly all-around badass outcast, Alice Fletcher (Michelle Dockery).
While the plot synopsis feels a tad thin, the brief 50-second teaser offers a deeper complexion, matching the poetic sound of Jack O'Connell's voice reading a passage from 12th-century poet Yehuda Halevi's 'Tis a Fearful Thing with the gorgeous sights of Santa Fe's seemingly endless landscapes. But marred by distressing imagery, it's clear Godless is building up for a showdown between Frank's gang of outlaws and the towns people of La Belle, led by Roy and Alice.
All six episodes are directed by Scott Frank (Logan, Out of Sight) and are executive produced along with Steven Soderbergh. The ensemble includes Scoot McNairy (Halt and Catch Fire), Kim Coates (Sons of Anarchy), Merritt Wever (Nurse Jackie), Jeremy Bobb (The Knick!), and Sam Waterston (The Newsroom).
Sound like a winner? Godless premieres November 22 on Netflix