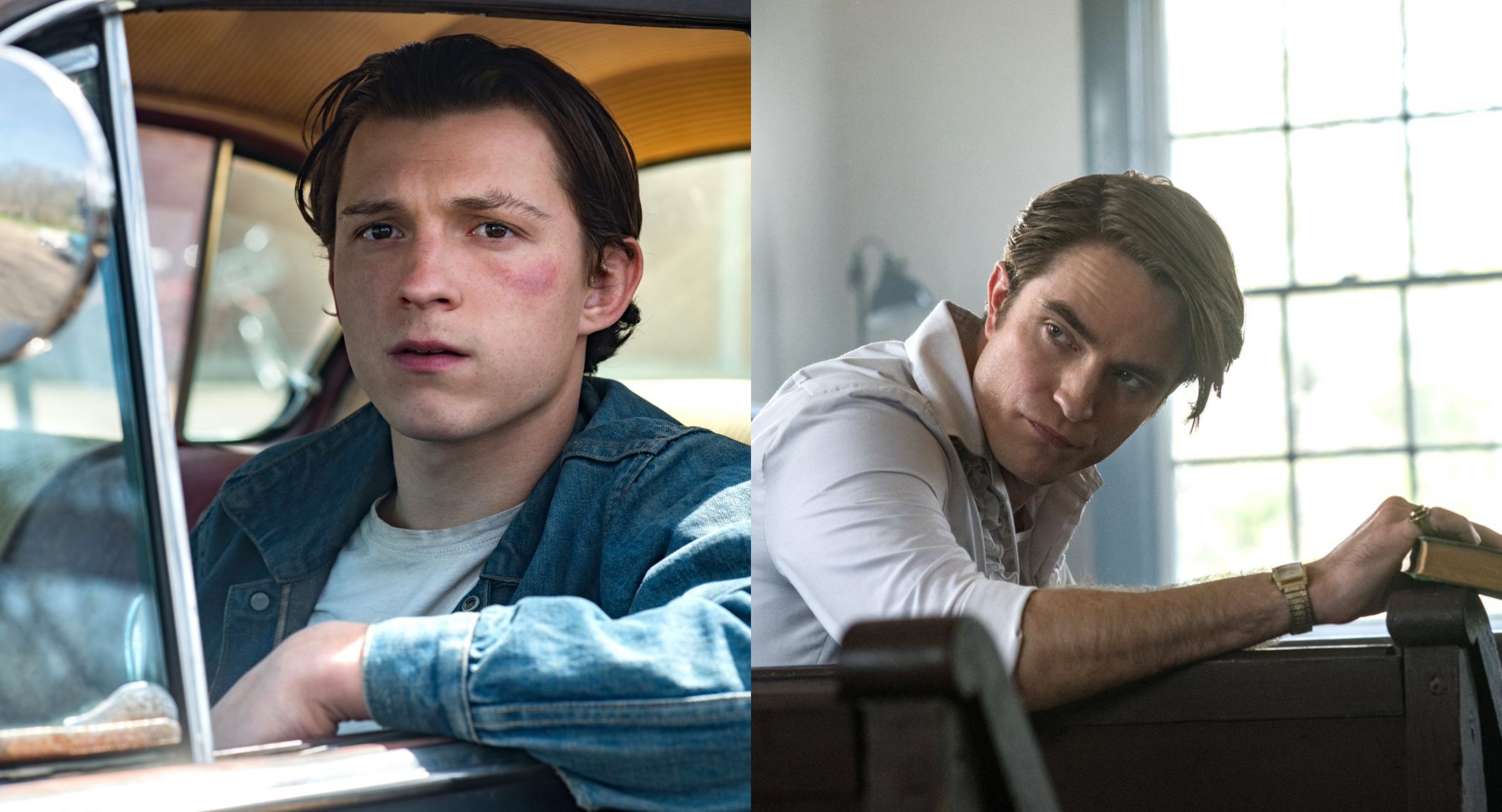 First Look: Tom Holland and Robert Pattinson in Netflix's southern gothic drama 'The Devil All The Time'

GregHarmon Managing Editor The Sinner's Antonio Campos, along with his brother Paulo, co-wrote and directed under Jake Gyllenhaal's Nine Stories Production.
We finally have our first look at Netflix's star-studded backwoods drama "The Devil All The Time".
Entertainment Weekly dropped four exclusive pics featuring Tom Holland, Robert Pattinson, Jason Clarke, Riley Keough, and Bill Skarsgård, along with new character details.
The Devil All the Time is based on Donald Ray Pollock's 2011 novel of the same name and is said to span two decades telling an "unnuanced tale" featuring a cast of compelling and bizarre characters set in the backwoods of rural Ohio between the end of World War II and the beginning of the Vietnam Conflict.
Tom Holland will play Arvin Russell, the orphaned and bullied son of tormented WWII vet father Willard and his dying mother Charlotte. EW's story revealed Robert Pattinson will play town's spider-handling preacher named Preston Teagardin. Chris Evans was originally cast as a corrupt local sheriff but was eventually replaced by fellow Avenger, Sebastian Stan. 
It's not known who will play the eccentric, serial killing husband-wife duo. Although if I had to hazard a guess, those honors would go to Jason Clarke and Riley Keough. Additionally, Mia Wasikowska, Eliza Scanlen, and Bill Skarsgård's roles have not been disclosed. It's likely one of the two ladies along with Mr. Skarsgård will play Arvin Russell's parents.
The film will debut for Netflix subscribers on September 16. Here's a snippet of Robert Goolrick's Washington Post review of Donald Ray Pollock's 2011 novel to whet one's appetite:
You'll want to lock your doors…[it's] a literary tsunami of pure evil. The book is grotesque, violent, haunting, perverse, and harrowing — and very good. You may be repelled, you may be shocked, you will almost certainly be horrified, but you will read every last word.
Sound like your cup of tea?