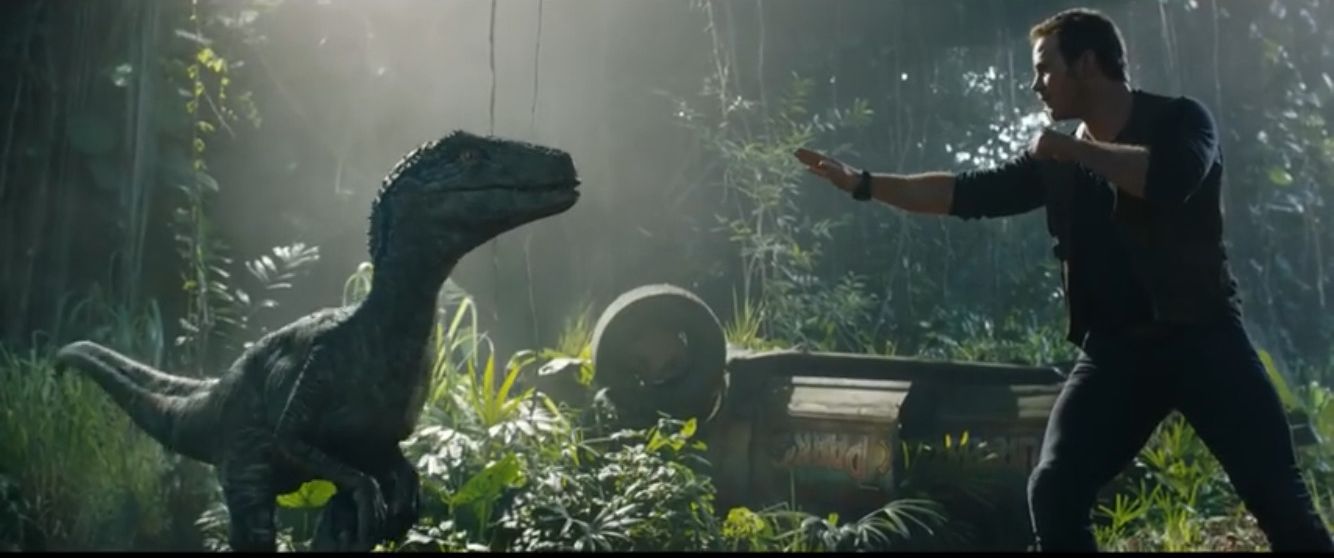 First official trailer for 'Jurassic World: Fallen Kingdom'

GregHarmon Managing Editor Mother Nature has big plans for Jurassic's Isla Nublar

The first trailer for Jurassic World: Fallen Kingdom illustrates with force how the once mighty kingdom known as the Isla Nublar can come crashing down at the flick of a volcanic eruption. And as Pratt's Owen Grady begs the question, "What could go wrong?", Mother Nature appears to play a prominent role in addressing Grady's loaded question.
The follow-up to Universal's $1.6 billion dollar Jurassic World stars Bryce Dallas Howard as Claire Dearing (sans Stilettos) and our favorite velociraptor whisperer Owen Grady, played by Chris Pratt. Together, Grady and Dearing must return to Jurassic's Isla Nublar in an attempt to save the remaining dinosaurs from catastrophic destruction - including Grady's Island friend and fierce Velociraptor "Blue". Who can forget Blue!

Jurassic World: Fallen Kingdom also features the return of Jurassic Park's Dr. Ian Malcom played by the auspicious Jeff Goldblum who heeds an ominous warning to political figures "These creatures were here before us," warns Goldblum. "And if we're not careful, they're gonna be here after us." Is Malcom on #TeamDestruction or #TeamDinosaur? Kingdom also welcomes newcomer Justice Smith as a young scientist who joins Howard and Pratt in their attempts to save the dinosaurs from the brink of extinction.
Director J.A. Bayona (A Monster Calls) takes the reins from Colin Trevorrow, who co-wrote the screenplay along with Derek Connolly, and co-stars Ted Levine, Rafe Spall, Toby Jones, Geraldine Chaplin, and Daniella Pineda.
Jurassic World: Fallen Kingdom is scheduled for release on June 22, 2018, with an early release in the United Kingdom on June 7, 2018
Are you with me on this? Check out the trailer below.