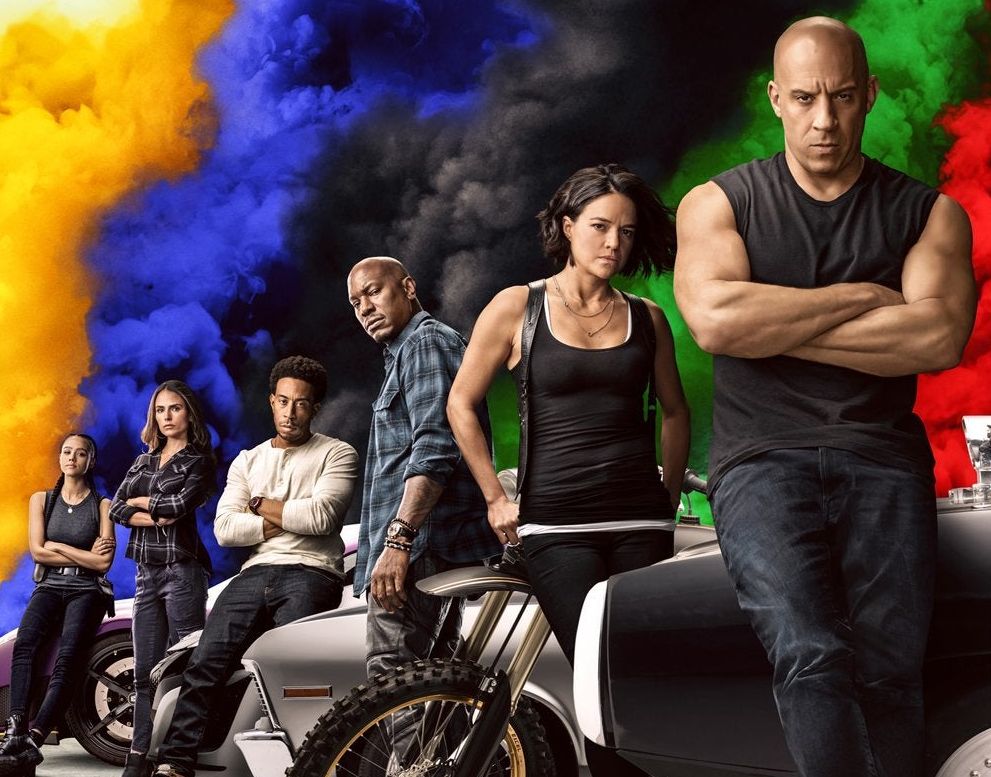 Fast & Furious 9: Full Trailer

GregHarmon Managing Editor Charlize Theron and John Cena, F9 superstar tag team.
F9 just became a family affair.
While the conclusion of The Fate of the Furious may have indicated all is right in the world of Fast & Furious, the first footage from the trailer of F9 suggests otherwise.
According to Dom, "no one outruns their past, and mine just caught up to me"
That "past" Dom refers to features the return of Charlize Theron's cyberterrorist "Cipher." She's still on the run and she's recruited John Cena, a stealthy assassin who's seemingly great at everything and has agreed to take out Dom's fam. Why would someone go to great lengths to do something so foolish? It's revealed Cena's character is officially a Toretto, as in - 23 and Me™️ - Dom's younger brother and Mia's older brother. And apparently the man's got a giant beef that's been simmering for the better part of three decades!
Family feuds aside, perhaps I'm burying the lede here with F9's biggest reveal. HAN is BACK! And his return looks to come at a moment when Team #RideorDie needs him most. We're reserving any questions surrounding how exactly Han came out of Tokyo Drift looking pretty damn great (munchin on some crunchies). Regardless, Han's alive and he's brought with him some familiar faces in Sean Boswell (Lucas Black) and Earl (Jason Tobin)!! You wanted Fast & Furious in space?! I suppose we can credit Han's crew for getting that kickstarted. See - souped up a Pontiac Fiero with JETS!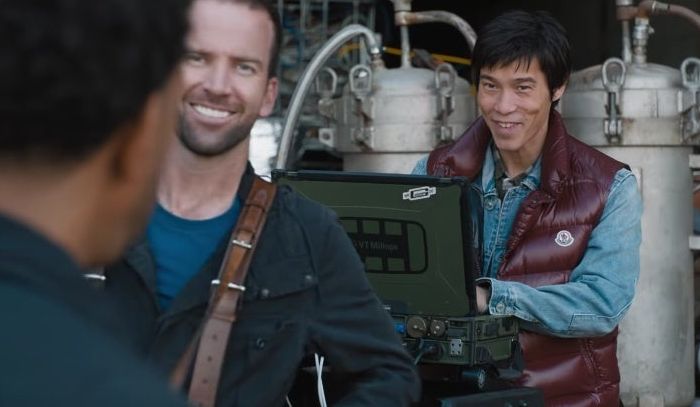 Director, Justin Lin returns for his fifth directorial effort along with screenwriter Daniel Casey who replaced longtime writer and producer Chris Morgan who jumped shipped to write Dwayne Johnson and Jason Statham's Hobbs and Shaw spinoff. Vin Diesel, Michelle Rodriquez, Jordana Brewster, Ludacris, Tyrese Gibson, Nathalie Emmanuel, Sung Kang, and Helen Mirren are back, reprising their roles as team #RideorDie. Joining them are newcomers Michael Rooker, UFC Fighter Francis Ngannou, Finn Cole (Animal Kingdom), Anna Sawai (Ninja Assassin), and Vinnie Bennett (Ghost in the Shell).
The 3:55 trailer is packed with all sorts of visual goodies you won't want to miss!
Fast & Furious 9 or F9 hits theaters May 22!