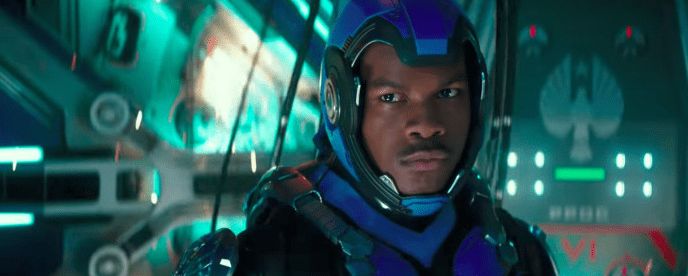 First Trailer For Pacific Rim Uprising

GregHarmon Managing Editor The sequel picks up 10 years after the Battle of the Breach, and follows Jake Pentecost (John Boyega) in his attempt to follow the legacy of his late father, Stacker Pentecost (Idris Elba)

The trailer for Steven S. DeKnight's anticipated sequel to Guillermo del Toro's sci-fi monster film introduces a new generation of Jaeger pilots (and giant asskicking Jaegers!) ready to fight the evolving Kaijus and prevent humanity's extinction. Though the trailer is essentially John Boyega's show, the unveiling of the new Jaeger fleet including Gipsy Avenger, Guardian Bravo, Bracer Phoenix, Saber Athena, and Titan Redeemer effectively steal every scene. Athena's twin blades? Yep, nerdom at its finest.
The sequel also introduces a few new faces including Jaeger pilot Scott Eastwood, Jing Tian, Cailee Spaeny, Adria Arjuna, along with returning cast members Rinko Kikuchi (Mako!), Burn Gorman and Charlie Day.

Rise up
"We were born into a world at war. Between the monsters that destroyed our cities and the monsters we created to stop them, we thought we had sacrificed enough," Boyega's Jake Pentecost narrates. "But the war we thought we finished is just beginning, and the only thing standing in front of the apocalypse is us."

Enough talk. Check out the trailer!
Pacific Rim Uprising hits theaters on March 23.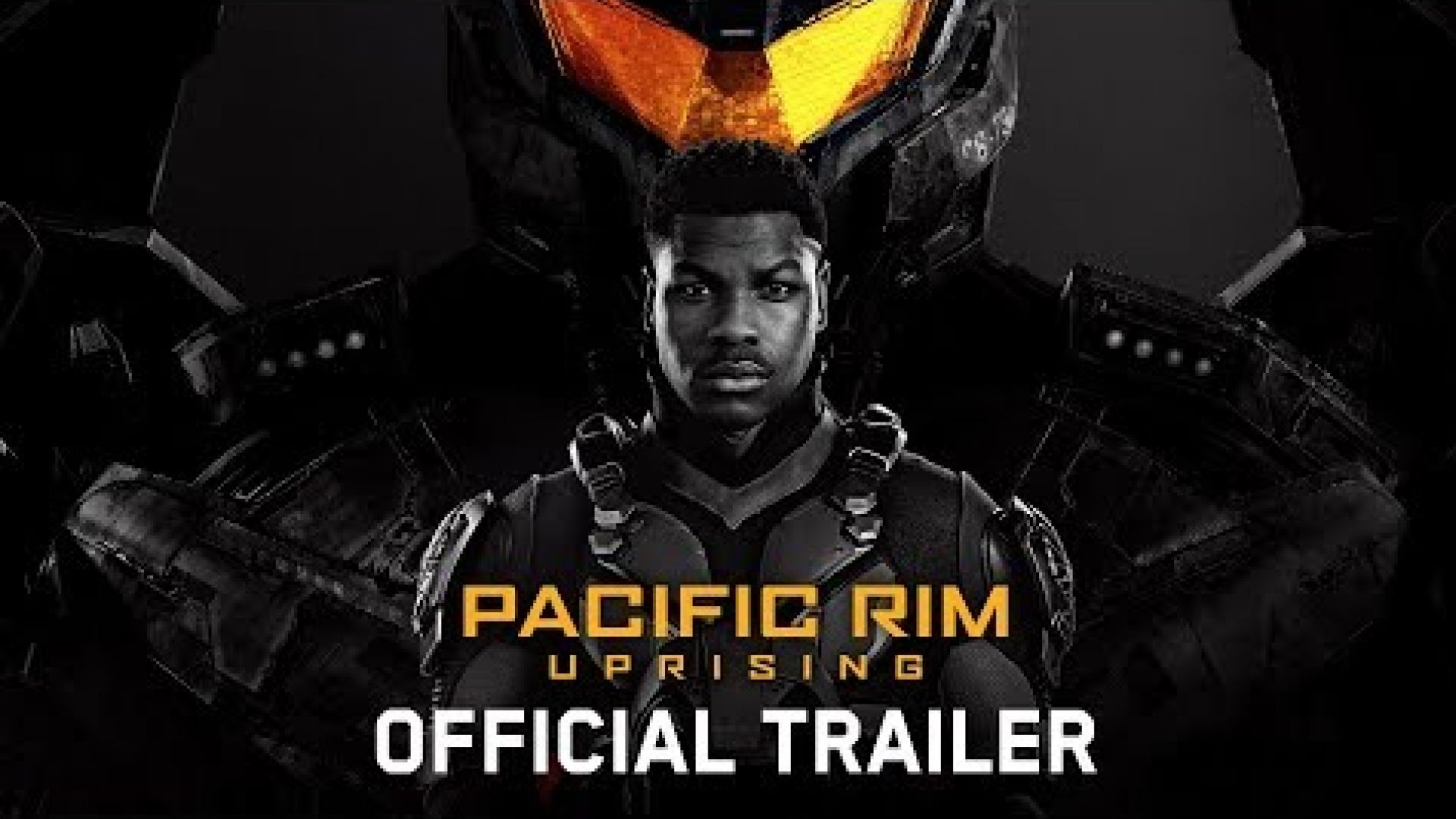 Synopsis
It has been ten years since the Battle of the Breach and the oceans are still, but restless. Vindicated by the victory at the Breach, the Jaeger program has evolved into the most powerful global defense force in human history. The PPDC now calls upon the best and brightest to rise up and become the next generation of heroes when the Kaiju threat returns. Ex-jaeger pilot Jake Pentecost (John Boyega), son of the late Stacker Pentecost (Idris Elba), is given a chance by his adopted sister, Mako Mori (Rinku Kikuchi) to unite with the world and fellow Jaeger pilots (including Scott Eastwood) to prevent humanity's extinction.