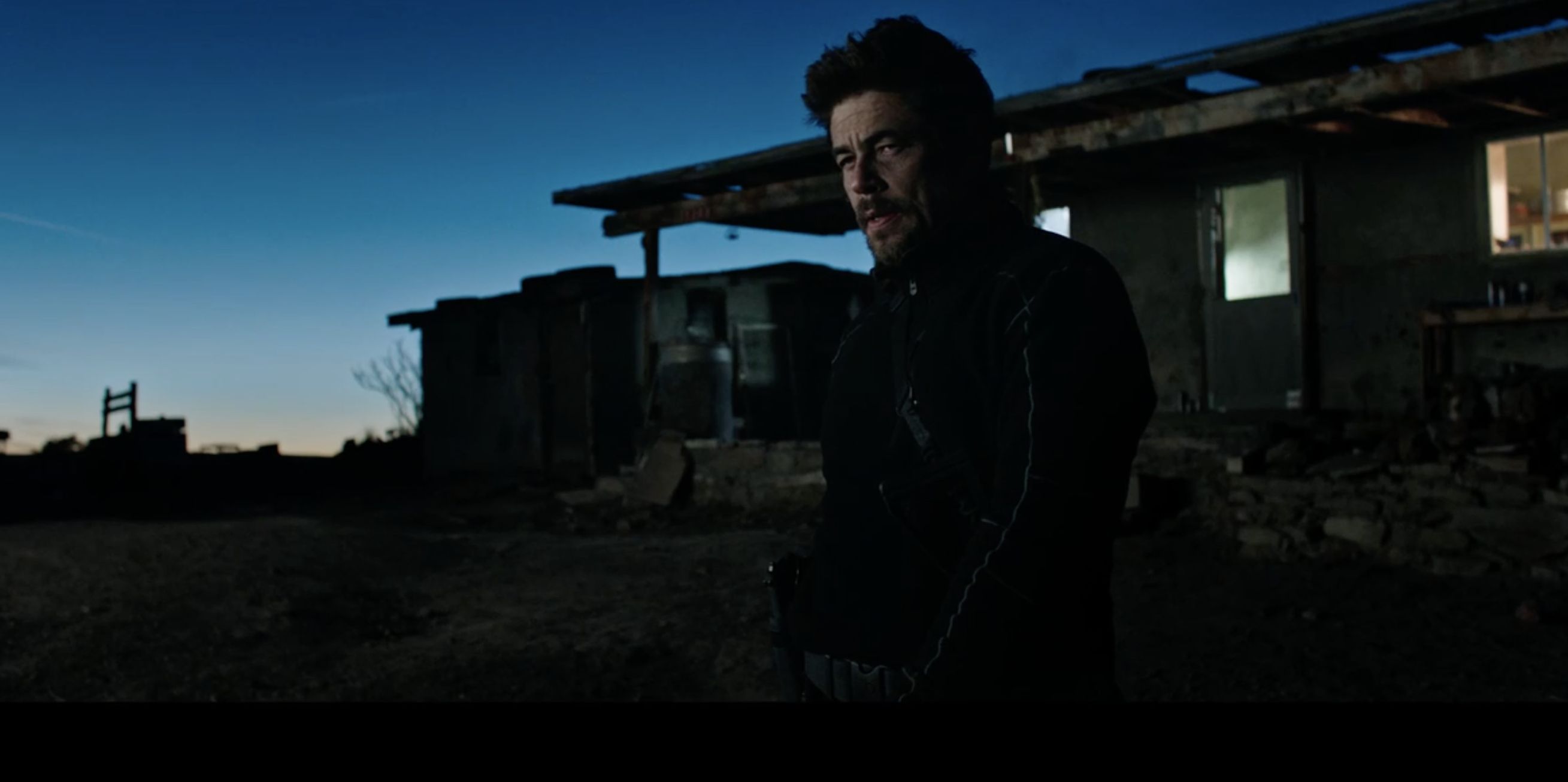 Get ready for a "war with everyone" in the trailer for 'Sicario 2: Soldado'

GregHarmon Managing Editor Brolin turns Del Toro loose - as in "no rules" loose in the sequel to Denis Villenueve's Sicario
Check out the trailer for Sicario 2: Soldado below!
Columbia Pictures and Thunder Road Entertainment dropped the gritty first trailer for Stefano Sollima's American crime thriller Sicario 2: Soldado, and let me first preface your viewing pleasure by saying it does not disappoint.
The follow up to Denis Villenueve's Sicario takes place three years after Emily Blunt's turbulent character arc, which focused on the DEA and Department of Justice's war against drugs on the U.S. - Mexico border. This time, Benicio Del Toro's hitman-for-hire Alejandro Gillick and Brolin's CIA operative Matt Graver reprise their roles in a story that sends Alejandro across the boarder to eliminate the drug cartels who are smuggling terrorists across the US border.

According to Del Toro, Soldado is more of a standalone than a sequel, presenting unexpected surprises with unexpected decisions for our main characters - YES! -: "I think the characters are faced with more decisions, more forks in the road. I could say the same for Josh's character and for Alejandro. They have to make decisions that are more difficult, perhaps. … There are difficult decisions that both characters have to make, I would say for Matt and Alejandro — and also I think it's a little more than, like saying that, in Sicario there [are] moments where they make decisions but the decisions are all going in one direction. Here, the decisions and the surprises are kind of like unexpected, so the decisions are unexpected decisions which makes it a little bit more complicated for the character. … Let me put it this way, the characters in this one really try to think on their toes, to react in the spirit of the moment because of complications."

Though Soldado will go on without three members of Sicario's original creative team including Director Denis Villenueve, Cinematographer Roger Deakins, and Composer Jóhann Jóhannsson, the newest trailer plays out beat for beat as a trusted entity written by Sicario's Taylor Sheridan (Wind River), featuring the sights and sounds from the incoming talents of Italian Director Stefano Sollima (Suburra), Cinemotagrapher Dariusz Wolski, and Icelandic Composer Hildur Guðnadóttir. Perhaps names you already know or should know by the time Soldado hits theaters June 29, 2018.

Soldado features the return of Benicio Del Toro, Josh Brolin, the ever calm and collected Jeffrey Donavan, and introduces new characters played by Catherine Keener (Get Out), Matthew Modine (Stranger Things), and Isabelle Moner (Transformers: The Last Knight). Basil Iwanyk's Thunder Road Pictures (John Wick) will produce and Columbia Pictures is distributing.
Give me this now. Right now.