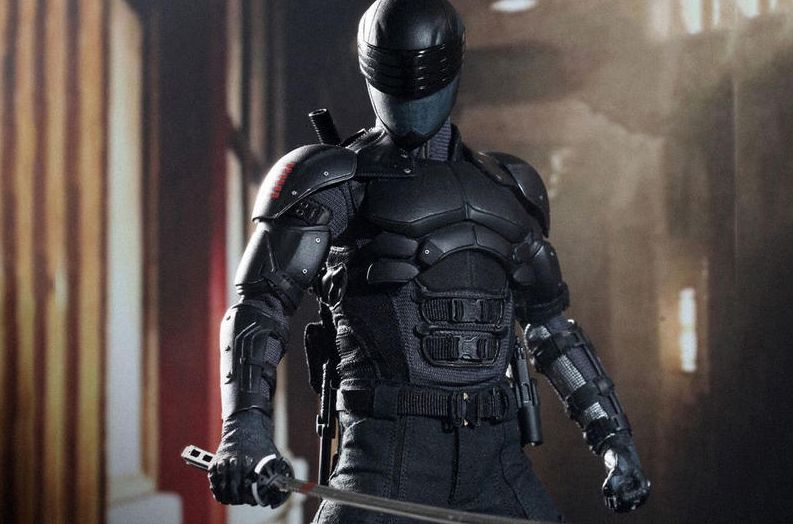 'Snake Eyes': Paramount's G.I. Joe spin-off taps 'Divergent' director Robert Schwentke
by GregHarmon
"That man is a total mystery, but he's real good at his job, heck, he's the best." That's classified speak for badass ninja.
Did you forget about Paramount's Snake Eyes spin-off? Don't tell anyone but I did (Shh).

Rest assured G.I. Joe fans, Paramount is quite serious about bringing Snake Eyes to the big screen. Sources at Variety confirm, Robert Schwentke has been tapped to direct Paramount's high profile spin-off featuring Hasbro and Marvel Comics silent American Hero.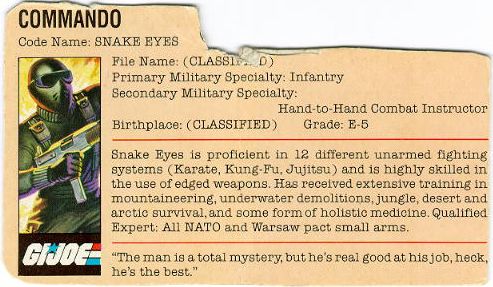 While Schwentke is not necessarily a household name, the 50-year-old writer/director has quietly constructed a respectable resume having directed RED, Flightplan, two Divergent films, and a personal fav, The Time Traveler's Wife. Schwentke will direct from a script written by 2017's Beauty and the Beast scribe Evan Spiliotopoulos.

According to sources at The Wrap, Snake Eyes will focus on the character's origins ❝where he tries to become a member of the Arashikage Clan, a ninja clan based in Japan. According to "G.I. Joe vs. Cobra: The Essential Guide," the Arashikage worked as shadowy assassins for generations, using deception to earn their keep as ninjas, as well as developing a reputation for being able to perform impossible tasks.❞

Snake Eyes marks Paramount's third live-action G.I. Joe film, preceded by 2009's under appreciated but forgettable G.I. Joe: The Rise of Cobra and 2013's surprisingly bad G.I. Joe: Retaliation. Despite both films featuring the masked ninja commando (played by Ray Park) and his blood brother/nemesis Storm Shadow (Byung-hun Lee), Snake Eyes - the character - never felt like a fully realized concept. Which simultaneously salts the idea of a spin-off yet sorta sounds intriguing.

Snake Eyes is slated for release March 27, 2020

GregHarmon in Snake Eyes (2020)Follow
Greg Harmon | Managing Editor | Follow me @sweetharmony for Film & TV discussion | Ko-fi http://ko-fi.com/sweetharmony