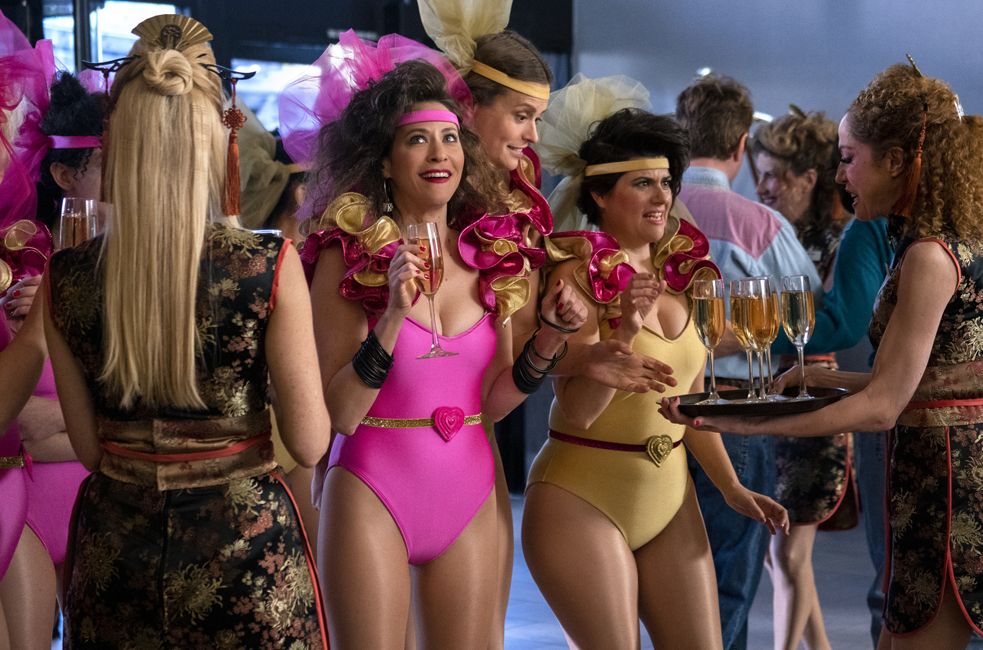 Gorgeous Ladies of Wrestling take Vegas by storm in the first trailer for GLOW season 3
by GregHarmon
Netflix dropped the first trailer for Liz Flahive and Carly Mensch's GLOW!

The Gorgeous Ladies of Wrestling are set to return Friday, August 9! That's one month after fans will have recovered from 1985's nostalgia trip in Stranger Things season 3.
The first trailer for Netflix's half-hour comedy will see the now cancelled K-DTV wrestling production jump ship from California to the sizzling Vegas strip for a live show at the Fan-Tan hotel and casino.

Now headliners on a much bigger stage, the ladies of GLOW will wrestle with a new set of challenges in and out of the ring, including balancing work, life, relationships, and a whole new set of expectations from Fan-Tan''s entertainment director Sandy Devereaux St. Clair, played by Oscar-winner Geena Davis!

According to Alison Brie, fans can expect to see a "sexier" season now that the ladies are in Vegas. I mean, we are talking 1986 at the "Fan-Tan" hotel right? But after watching the trailer, I will say Ms. Brie left out the most important fact in all of this. We simply get to hang out with these ladies for ten new episodes!
GLOW returns August 9 on Netflix

Greg Harmon | Managing Editor | Follow me @sweetharmony for Film & TV discussion | Ko-fi http://ko-fi.com/sweetharmony