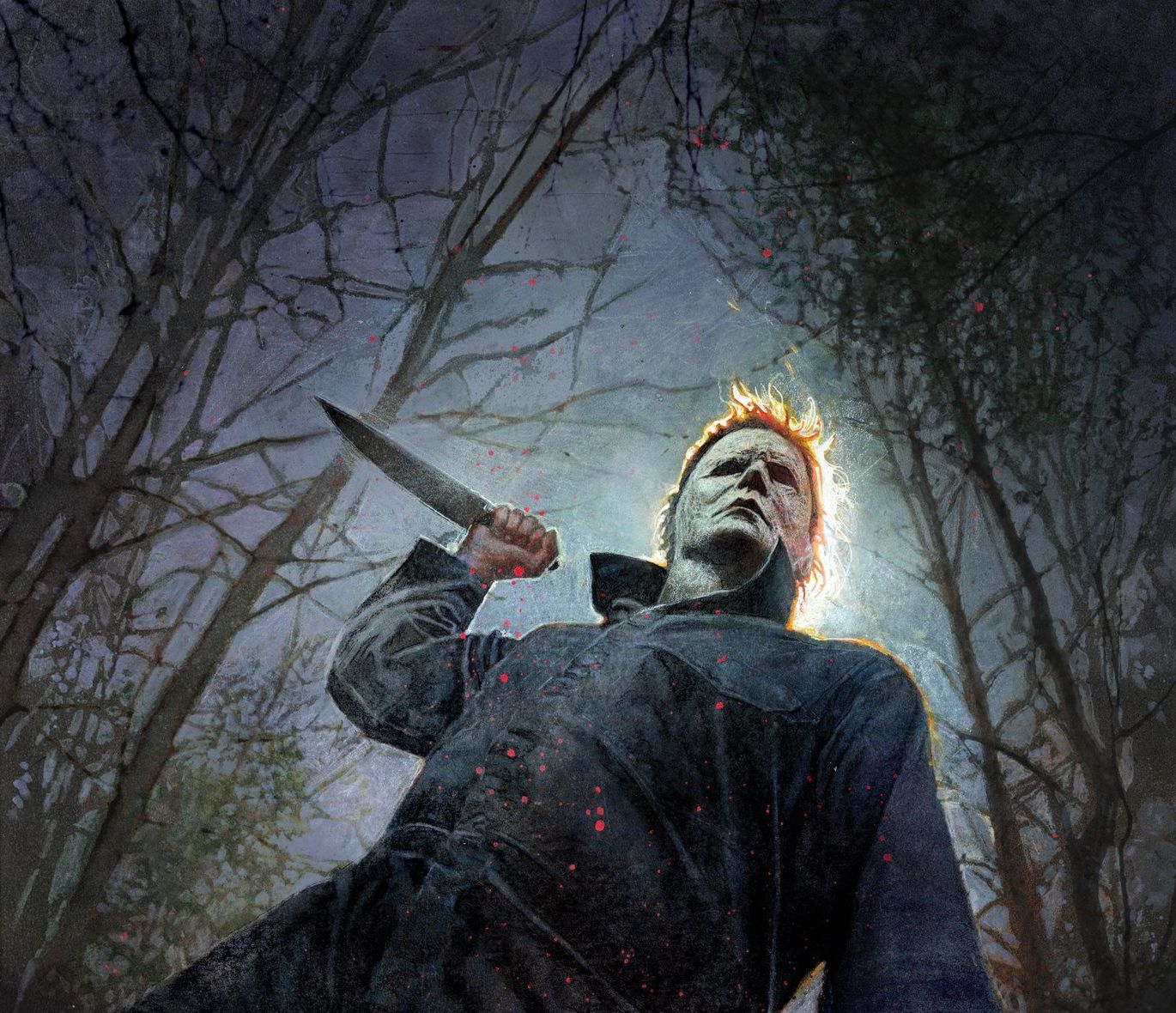 'Halloween' Exclusive San Diego Comic Con Poster

GregHarmon Managing Editor At this point in the game, I shouldn't have to remind you we are now less than THREE months from Universal's Halloween!
With production wrapped and a terrifying trailer to boot, it's time to take the show to San Diego Comic Con! And to kick things off, Universal released THIS exclusive new poster ahead of Friday's panel.
The wicked poster art comes from Eisner-winning, Emmy-nominated artist Bill Sienkiewicz, who is known for revamping the style of comic and graphic novel illustration most notably with Marvel Comic's Elektra: Assassin. Sienkiewicz's detail in this gorgeous print screams buy me!

Universal, along with Blumhouse god Jason Blum, will invade SDCC's legendary Hall H featuring two highly anticipated genre films in "Halloween" and "Glass." The original Scream Queen, Jamie Lee Curtis will be a guest panelist along with hopefully the film's director and co-writer David Gordon Green and/or Danny McBride to share some insights about the terrifying sequel!
The official sequel to Carpenter's 1978 sacred cow features the triumphant return of Jamie Lee Curtis as Laurie Strode who, after 40 years, has methodically armed and prepped herself for Michael's inevitable return. Only this time, she does so with two generations of Strode's including Laurie's daughter played by Judy Greer and granddaughter played by Andi Matichak. Meanwhile Michael has spent the past four decades in prison and manages to escape during a British documentary crew's expose on the now 61-year-old Haddonfield slasher.
Michael Myers returns October 19, 2018