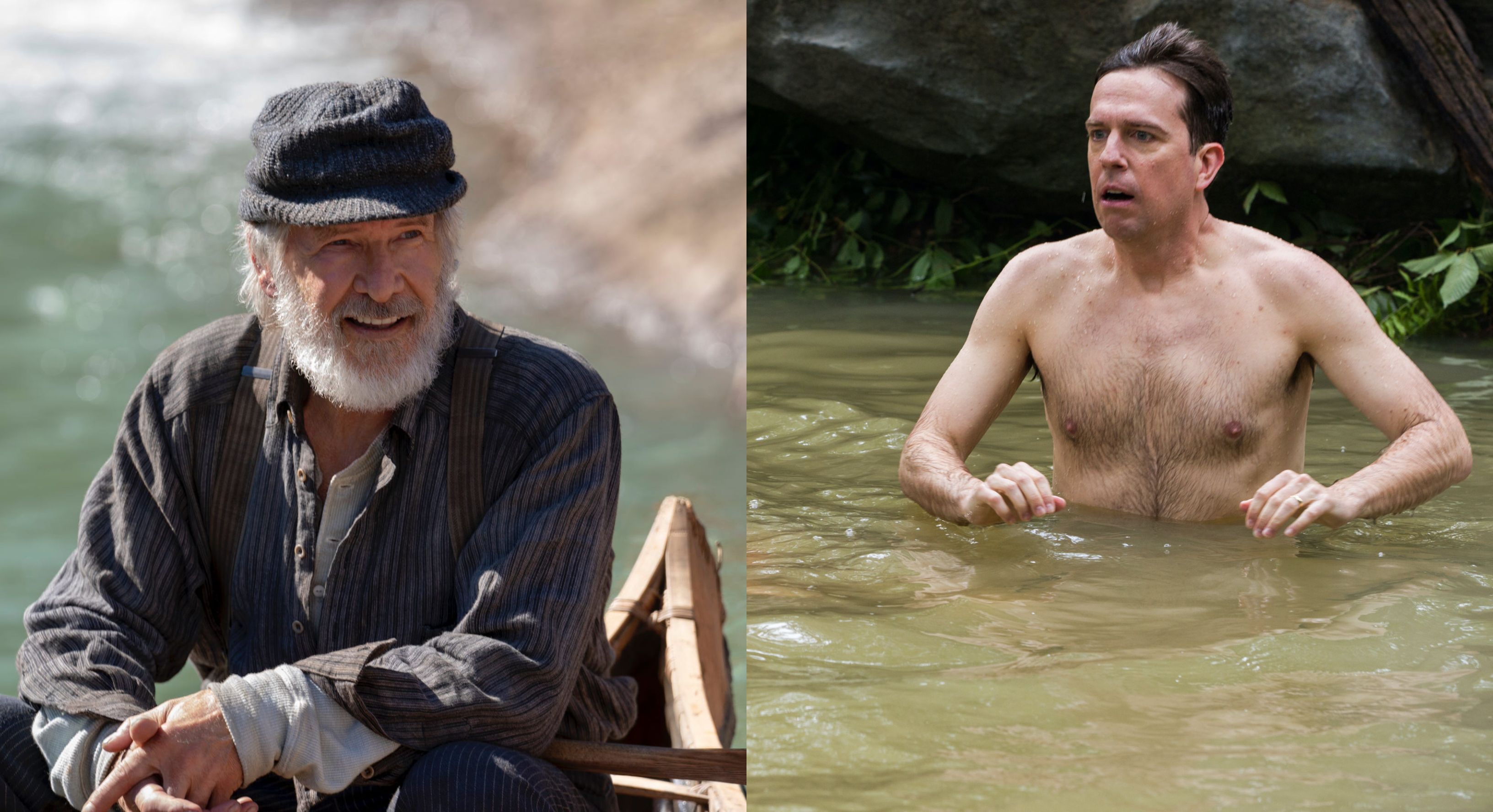 Harrison Ford and Ed Helms set to headline STX's seafaring comedy 'Adventures of Burt Squire'

GregHarmon Managing Editor Harrison Ford is about to add "unhinged sea captain" to his long and distinguished resume.
The 78-year-old legend has closed a deal to star alongside Ed Helms in STX's upcoming LOL comedy - 'Adventures of Burt Squire'.
The unlikely duo will pit Helms as the "family man in the midst of a midlife crisis" opposite Ford as the "unhinged sea captain" who find themselves shipwrecked somewhere in the Atlantic Ocean after a dream sailing vacation goes awry. 
The screenplay, more aptly titled "The Miserable Adventures of Burt Squire Aboard the Horn High Yo," was written by Ben Bolea and is inspired by a true story. Note, if you're curious about this film's true story inspirations don't bother mining Google for any tangible nuggets. That said, who's going to argue with Ford creating another iconic character - as described by STXfilms Chair Adam Fogelson:
There's no one better than Ed Helms to play an everyday guy who gets saddled with every comedic misfortune life could throw his way, and Harrison is going to create yet another memorable and iconic character as an unhinged sea captain. Instead of a road-trip comedy, we can't wait to see these unlikely buddies in this seafaring comedy.
To be honest, all Fogelson did here was paint a picture of Ford playing an older, zanier version of Kurt Russell's "CAPTAIN RON".
I mean, at 78 Ford can do whatever the hell he wants. What can go wrong?
Source: Variety