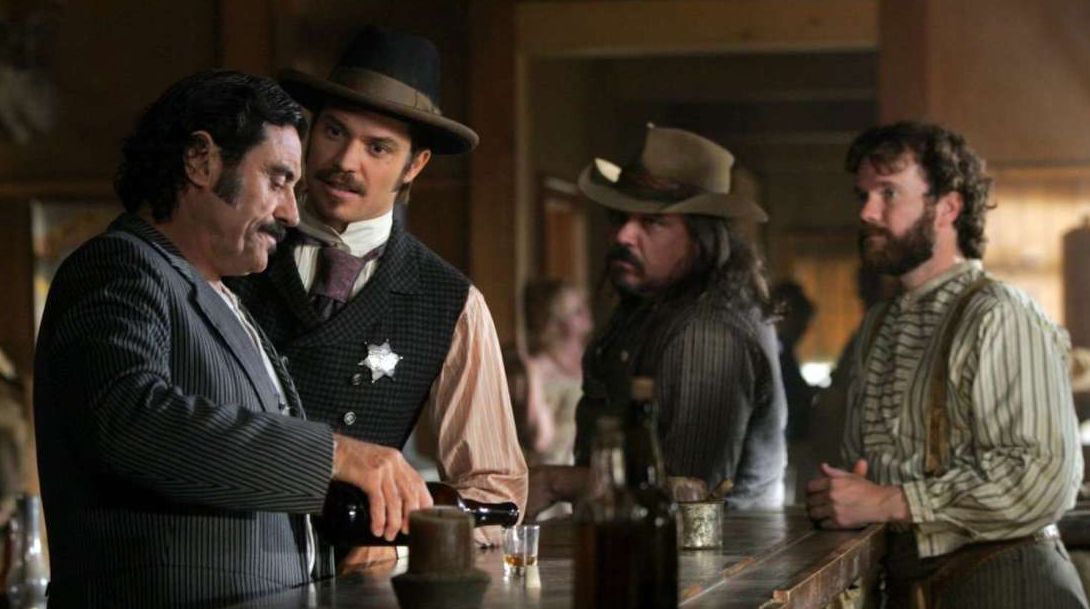 The latest Deadwood updates are courtesy of "Gem Saloon's" finest right-hand man.
I am happy to report David Milch's Deadwood film has officially begun production! Thanks to W. Earl Brown, we have proof that HBO's long-awaited full length feature is on schedule and kicked off principal photography back on October 5.

The announcement came via Brown's Instagram on the Burbank set captioned:
❝I woke up at 9am EST yesterday. I worked on REPRISAL until 3:30am. I was at Wilmington airport at 4:30. Flew to Los Angeles. Went to the DEADWOOD set to start work. I've been awake for 36 hours. It didn't take cocaine or caffeine (well, ONE Venti Starbucks) to keep me going, it was a love for what I do and for the people I get to do it with.❞

Back in August, W. Earl Brown, the actor who portrays Al Swearengen's right-hand man, hit up the Twittersphere upon reading the final draft of David Milch's script. Brown's 'instatake' provided some much needed intel including some welcome hyperbole surrounding a script that reads "like a scrumptious meal" and the "complexity of its flavors is something to savor." Brown went onto share the final draft had not deviated from the "structure" of the Emmy-winning director's first version but added the "Complexities of the relationships, the emotional peaks and depths are all sharpened to a razor fine edge."

As fans caught on, Brown would go onto to host an impromptu Twitter AMA, confirming Deadwood's timeline will take place 10 years after the events of Season 3. Brown also confirmed "everyone from the main cast who still draws air" are set to return, with the exception of Titus Welliver (Silas Adams) who is filming Amazon's Bosch. Additionally, Brown confirmed that Powers Boothe's "CY Tolliver" will not be recast but his "absence is not ignored" in the film.
HBO President Casey Bloys previously speculated the Deadwood film would debut Spring 2019 - which seems pretty aggressive. Past Deadwood helmer Dan Minahan has been tapped to direct.
So far everything I'm reading is going to plan! My fingers are crossed production stays on schedule!
Greg Harmon | Managing Editor | Follow me @sweetharmony for Film & TV discussion | Ko-fi http://ko-fi.com/sweetharmony