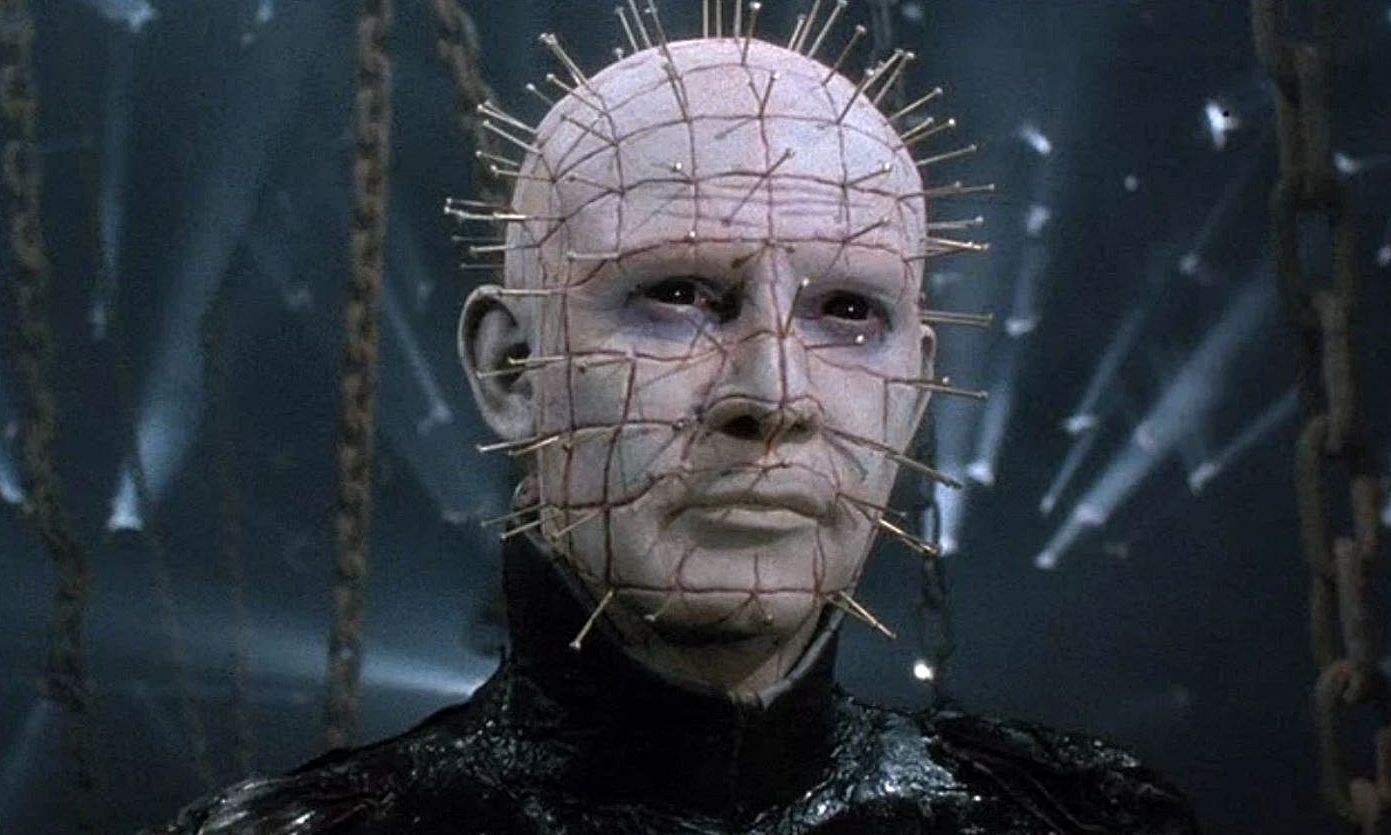 'Hellraiser' Reboot In The Works With 'Man of Steel' & 'Dark Knight' Writer David Goyer

GregHarmon Managing Editor As the old adage goes, if it ain't broke, don't fix it.

Unfortunately, Hollywood's ever-evolving love affair with reboots, sequels, spin-offs, and prequels just struck an arrow through the heart of Clive Barker's 1987 Hellraiser.

On Monday, Spyglass Media announced that screenwriter David S. Goyer ("Man of Steel" and "Dark Knight") will pen the script for HELLRAISER 2.0. Spyglass brass describe the reboot as [if it were a replacement to a beloved pet] a "loyal, yet evolved reimagining" of Clive Barker's 1987 film. Goyer, who's no stranger to the genre (Blade, Freddy vs. Jason), says his version of Hellraiser will be "something dark and visceral," and the opportunity to reimagine Pinhead for a new audience "is a nightmare-come-true". Keywords here "new audience".

1987's Hellraiser is based on Barker's novella "The Hellbound Heart" which spawned a total of ten films, nine of which Barker had anything to do with after relinquishing story and character rights before 1987's release. Talk of a Hellraiser remake began thirteen years ago with various creative minds ultimately clashing with The Weinstein Company owned Dimension Films. Interestingly, the closest fans got to a Clive Barker-scripted remake was back in 2013. Three years later Barker confirmed that his script had indeed been delivered to the Weinstein's/Dimension but the project fell through for reasons unbeknownst to him. Shocker.
Now that the Weinstein's are out of the picture, it's reasonable to believe this reboot might actually make it out of development hell. Which is a shame considering Barker's script is likely languishing somewhere in Bob Weinstein's file cabinets.
Stay tuned...or not.
Source: Variety
Posted in Hellraiser,