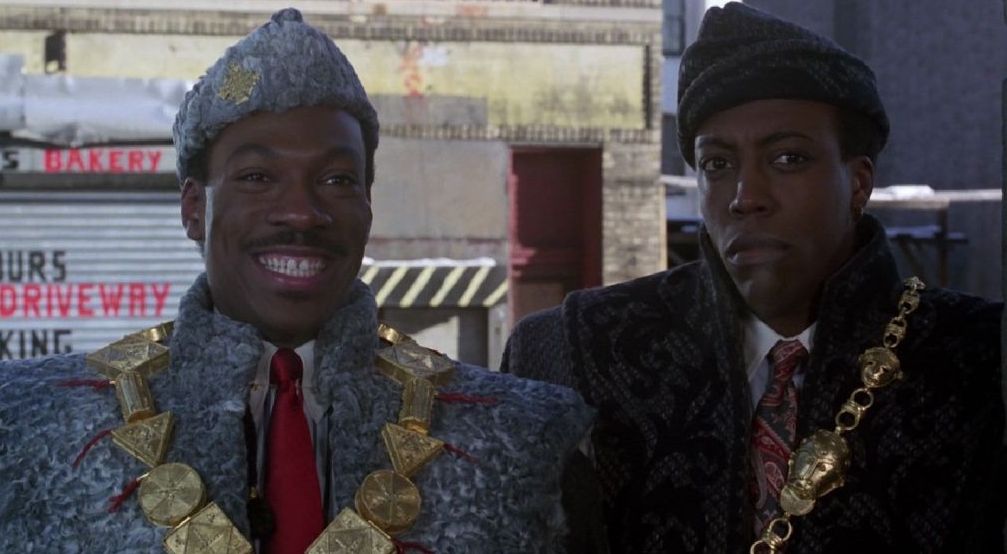 Initial plot details revealed for Paramount's 'Coming to America' sequel

GregHarmon Managing Editor Hard to believe it's been 30 years since Prince Akeem and Lisa McDowell got hitched in 'Coming to America'
The first script for Paramount's sequel to 'Coming to America' reveals Prince Akeem and Lisa McDowell Joffer have a 'long lost' son who's chilling in America - not Zamunda. Sound familiar?
The latest news comes on the heels as 'Coming to America' celebrates its 30-year anniversary. Series co-writer, Dave Sheffield dropped some interesting details about the sequel's first script which finds Murphy's Prince Akeem returning to America. But this time, for very different reasons.
Sheffield told Good Morning America (GMA):
❝It began with the notion that Eddie's character [Prince Akeem] has to find his son, who can become the king because the country has this tradition that the eldest male [will take the throne]," Sheffield continued. "So it's Eddie pursuing his long lost son, who's an American. That was the basis of it. That was the beginning.❞

Keyword here is "basis." 1988's original screenwriting duo Barry Blaustein and Dave Sheffield were tapped last year along with the aid of Eddie Murphy to write Paramount's first script. This past April, Jonathan Levine (Snatched) was hired to direct from a final script co-written by Black-ish creator, Kenya Barris. It's not exactly clear just how much (or little) Barris intends to revise Sheffield and Blaustein's initial draft, but the through-line suggests "Coming 2 America" will definitely be a family affair much like John Landis' first film.
According to Sheffield, he is thrilled see the story of Prince Akeem and his wife Lisa (Shari Headley) continue despite feeling like 1988's arc was complete. He also added that Cleo McDowell, played by John Amos" is in their script!
"We had resisted doing a sequel for a long time because we thought it was pretty much a 'fade to complete,'" Sheffield tells GMA, "We thought it was self-contained... Akeem's story was complete. He met the woman of his dreams and we didn't want to mess with that." Speaking on Cleo McDowell, Blaustein teased "John Amos is in our version, he's in Zamunda and he opened up a McDowell's."
Count me in for this sequel. And in all honesty, I would love to see Barris change up the roles that sees Prince Akeem's first born daughter -not son-take the journey from Zamunda to The United States. But that's just my silly opinion.
Stay tuned for more Coming 2 America news!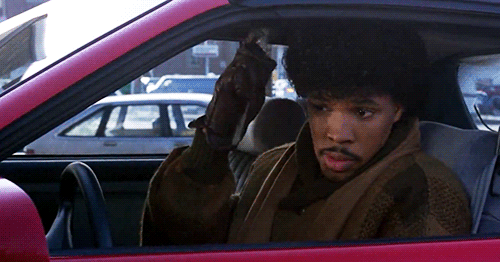 Posted in Coming 2 America,