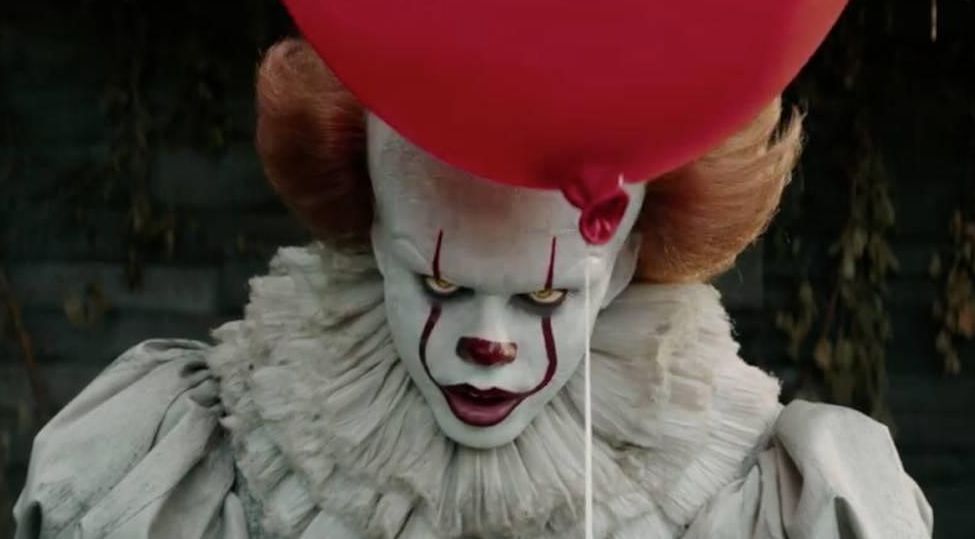 'IT: Chapter 2': Latest Pennywise sighting suggests Bill Hader's Richie Tozier is in for a gigantic surprise

GregHarmon Managing Editor The RICHIE TOZIER ALL-DEAD ROCK SHOW is about to get real!
This next sneak peek shouldn't come as a total surprise to fans of Stephen King's novel.
The latest set photo features Bill Skarsgård's iconic demonic, flesh-eating clown sitting atop Derry's 30+ foot tall Paul Bunyan statue.

It's all rock and roll to me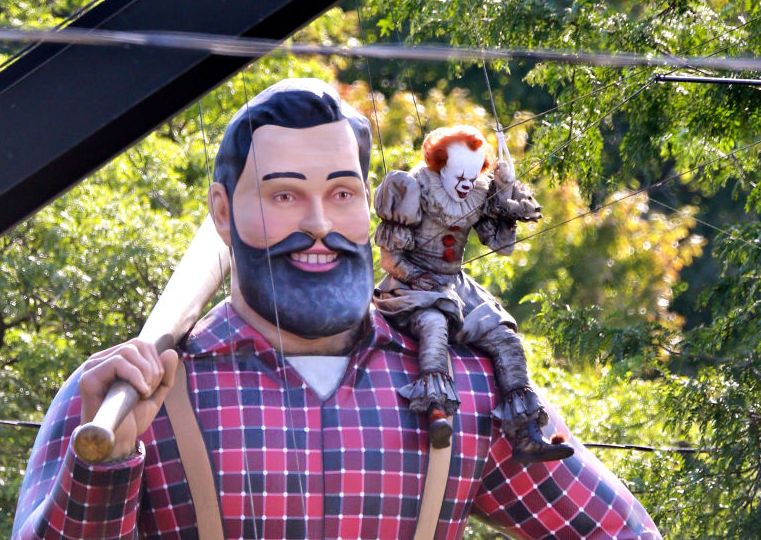 Production for Warner Bros. highly anticipated sequel kicked off back in July and is currently filming in Port Hope, Ontario, the home of Stephen King's fictional small-town Derry, Maine.

A new photo has surfaced courtesy of Northumberland News featuring a larger than life shot of Bill Skarsgård's scintillating Pennywise the Dancing Clown sitting on the left shoulder of Derry's town center piece, Paul Bunyan. Of course, fans of King's 1986 novel should have a pretty good idea what Director Andy Muschietti and screenwriter Gary Dauberman have in store for both viewers and Bill Hader's Richie Tozier.
The statue did make a brief appearance in 2017's IT and is prominently featured throughout King's 1986 novel where a teenage and middle-aged Richie Tozier are trolled in larger than life-size proportions at the hands of Derry's shapeshifting Clown.
Needless to say, I cannot wait to see how this scene plays out!
Chapter 2 is scheduled for theatrical release a year from now, on September 6, 2019.