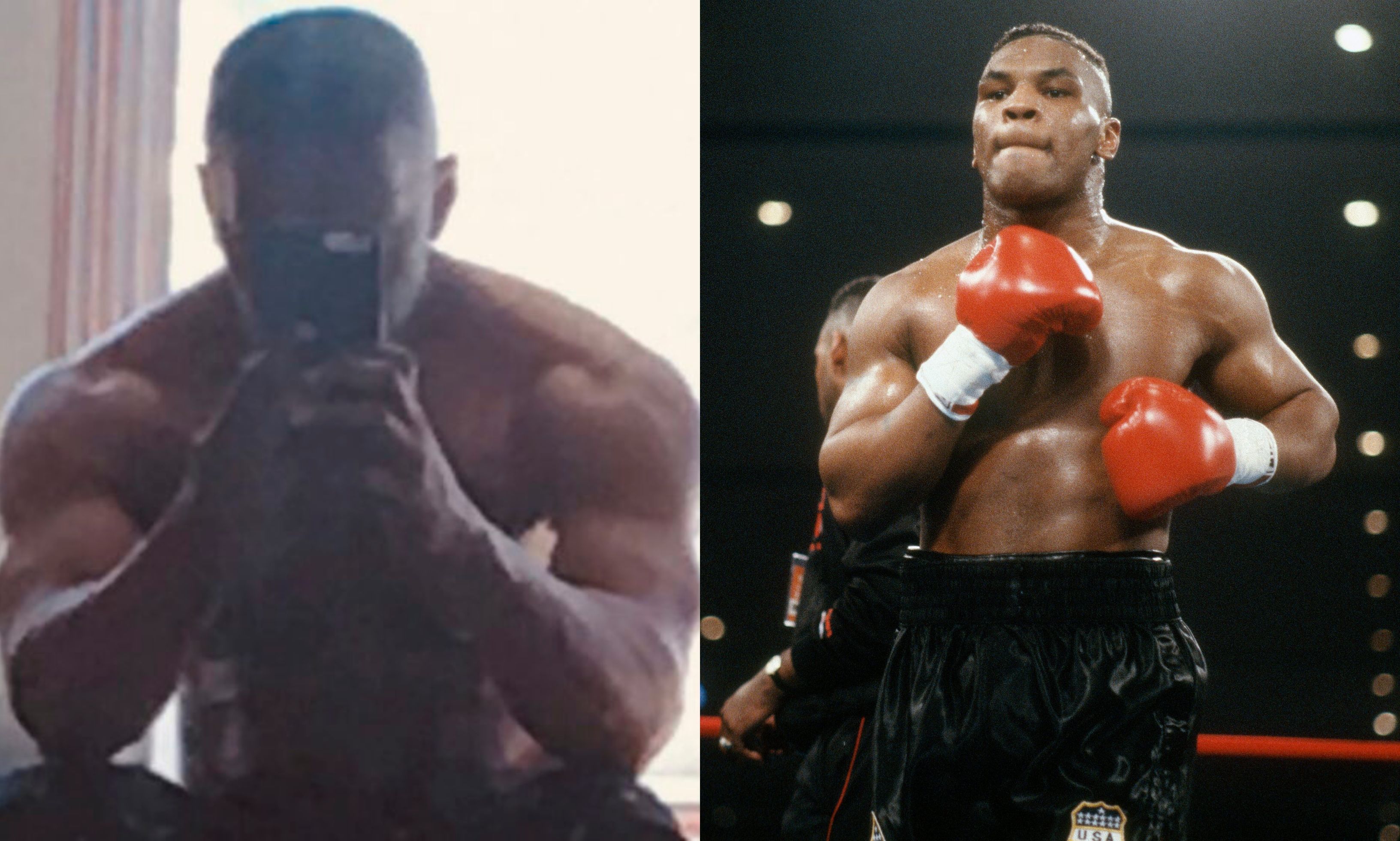 Jamie Foxx bulks up to play Mike Tyson in 'Finding Mike' biopic

GregHarmon Managing Editor Oscar nod for getting jacked?
How about, Oscar nod for getting jacked to portray one of the greatest heavyweight boxers of all time?
The 52-year-old Oscar winner and longtime Tyson friend teased a series of photos revealing his incredible physical transformation for the upcoming Mike Tyson biopic, Finding Mike.
The transformation begins... "FINDING MIKE". It is no secret that I have been pursuing the @miketyson biopic for some time... people always ask me when is it going to happen?... things have finally lined up... A few months ago we started the journey… The first but biggest task is to transform the body... with a regiment of pull-ups dips and push-ups we are off to a pretty good start… we have a ways to go but God willing... yesterday on my good friends @markbirnbaum show. I shared these early pics of the process... like I said we have a ways to go… But I am prepared to get there! #swipeleft TYSON!
Shortly after, Foxx appeared on Catching Up with Mark Birnbaum confirming that production appears imminent and his Tyson biopic is a definitive "Yes". And if you've never seen Jamie's Iron Mike impersonation - let alone believe Foxx can pull it off - just fast forward to 54:50. 
Foxx says his biopic results from a two-decade-long period which reflects a friendship that spans the height of Tyson's career all the way to the lows: "I'm excited to show those moments of a different Mike" telling Birnbaum "everybody evolves, everybody comes from a good or bad place, and I think when we lay the layers of Tyson's story, I think everybody from young and old will be able to understand this man's journey."
News of Tyson and Foxx's collaboration first broke in 2014. At the time, no studios or filmmakers were attached - which still appears to be the case - but it was reported that Foxx would be de-aged to better resemble Tyson, whose championship reign began in the boxer's early twenties. 
Now that this project is finally set to take flight, we can expect to hear more production details sooner than later!