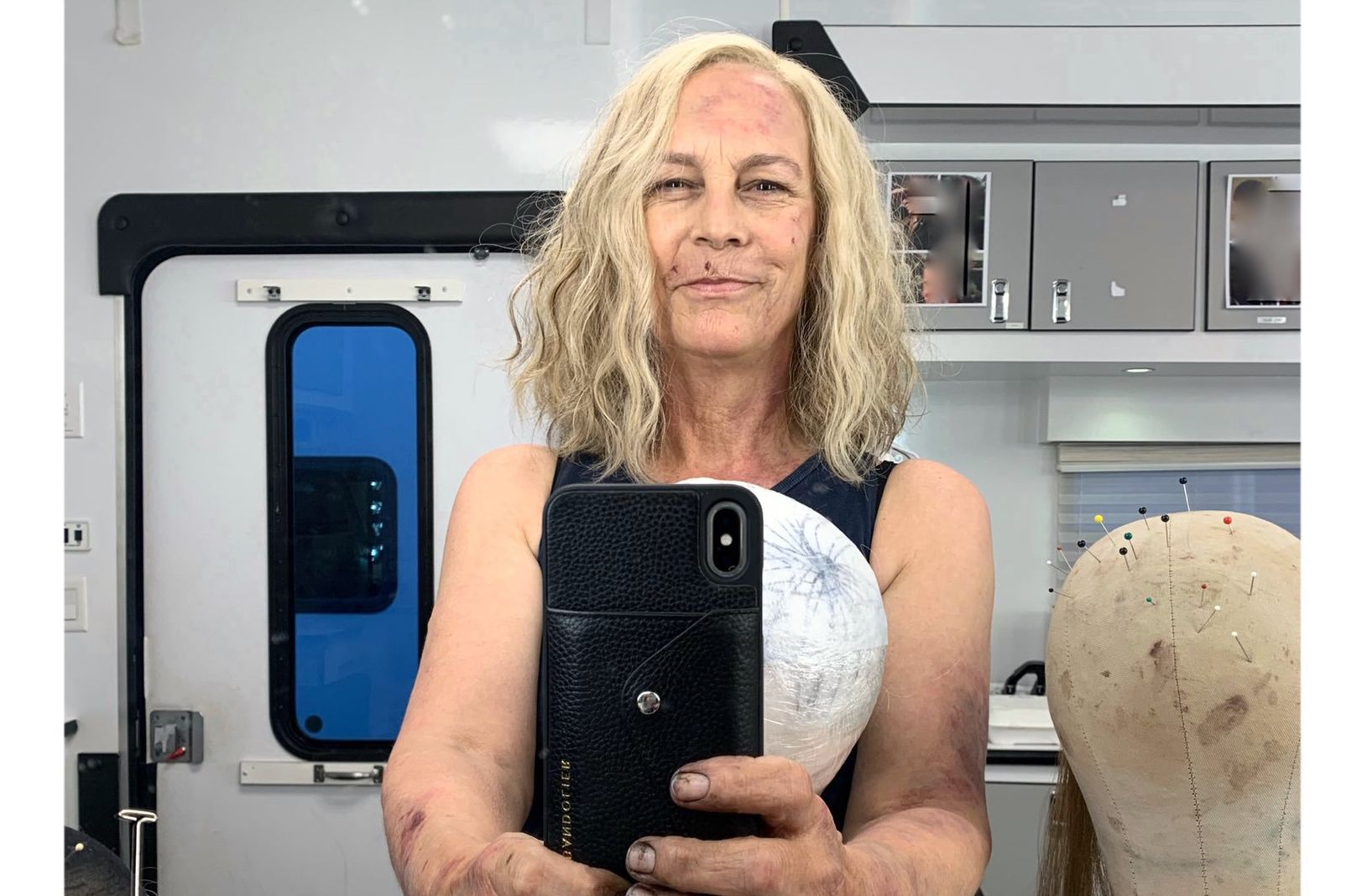 Jamie Lee Curtis shares first pic on the set of 'Halloween Kills'

GregHarmon Managing Editor There's no rest for the weary. Especially for Laurie Strode.

Jamie Lee Curtis was all smiles as she completed her first day of filming on the set of 2018's Halloween sequel, Halloween Kills!

The original scream queen shared this behind the scenes pic of herself in full costume captioned: "NEVER SAY DIE First day back in the battle for my life!"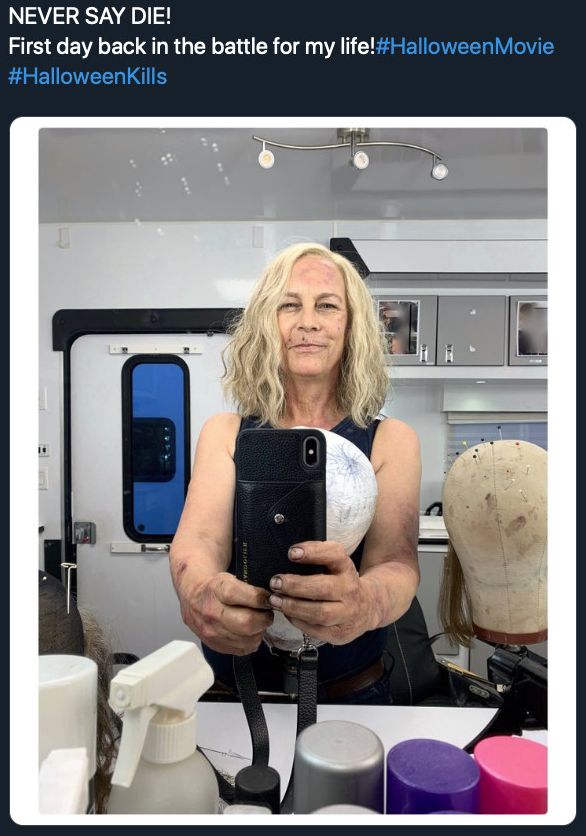 Based on Laurie's weathered look - coupled with these set images - it appears Halloween Kills will pick up shortly after three generations of Strode's trapped Michael in Laurie's flaming basement purgatory. Of course, with the impending release of Halloween Kills (and 2021's Halloween Ends), we'll have no choice but to embrace whatever death-defying logic Michael's got up his sleeve.
Halloween Kills will feature the return of Laurie's daughter played by Judy Greer and granddaughter, played by Andi Matichack.

Additionally, 2020's sequel will also feature Anthony Michael Hall as Tommy Doyle (Sorry Paul Rudd fans 👎🏻) and Kyle Richards returning as (the original) Lindsey Wallace, Tommy Doyle's nextdoor neighbor! The sequel will also take place at a newly recreated Haddonfield Memorial Hospital and will feature the return of Nancy Stephens as Dr. Loomis' trusted assistant, Marion Chambers. Interestingly, Jibrail Nanntambu, the young boy and only male figure who escaped Michael's wrath in 2018's Halloween, is also set to return.
Perhaps Tommy and Lindsey can help this young lad cope with trauma?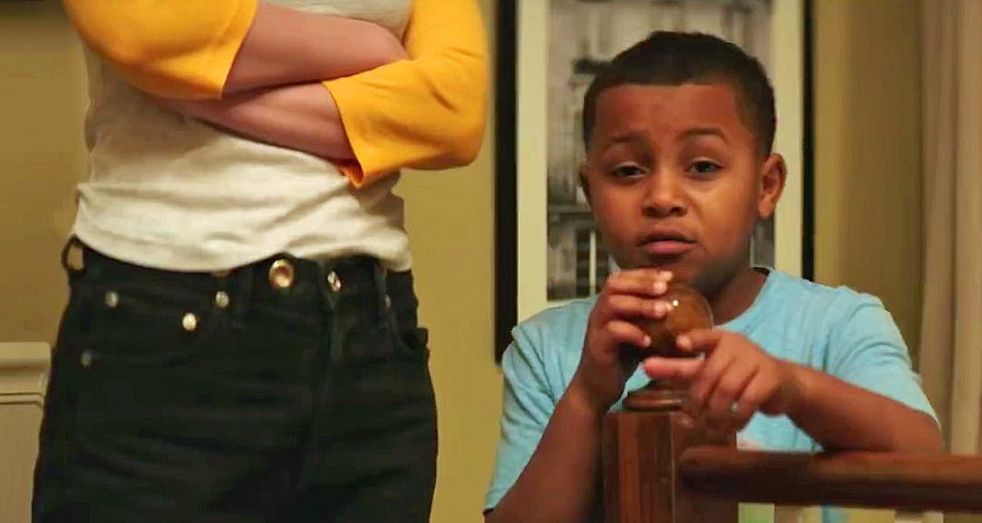 David Gordon Green returns to direct from a script written by Danny McBride and Scott Teems.

"Halloween Kills" is set to hit theaters October 16, 2020, followed by "Halloween Ends" on October 15, 2021.
Posted in Halloween Kills,