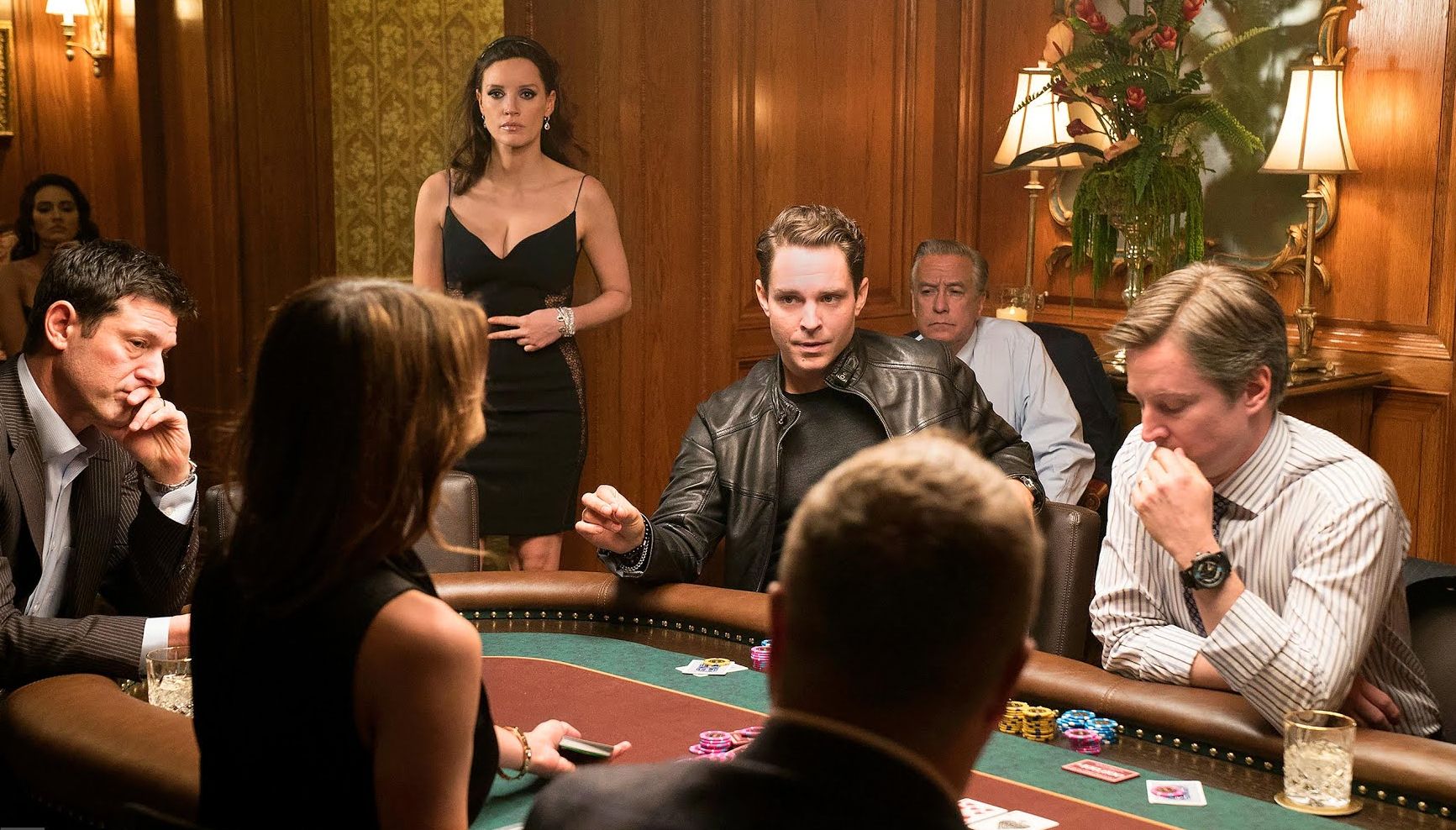 The stakes are high in Aaron Sorkin's 'Molly's Game' (teaser trailer)

GregHarmon Managing Editor STX Entertainment released the 30-second teaser for Aaron Sorkin's next film Molly's Game based upon Molly Bloom's memoir Molly's Game: From Hollywood's Elite to Wall Street's Billionaire Boys Club, My High-Stakes Adventure in the World of Underground Poker.
Check out the teaser for Molly's Game below!
Molly's Game stars Jessica Chastain, Idris Elba, Kevin Costner, and Michael Cera and marks the directorial debut for Oscar-winning screenwriter Aaron Sorkin. Though the official trailer is scheduled for release August 15 (today!), the teaser offers a glimpse at Jessica Chastain's "Molly Bloom" in what looks like an intrinsically layered but legitimate success story. Sorkin shared the following synopsis with the folks at EW:
"She [Molly] came to Los Angeles. Got a job as an office assistant, and helped her boss run his poker game. She ended up becoming the biggest game runner in the world, running the world's most exclusive high stakes poker game. I'm talking about millions of dollars changing hands every few minutes. She inadvertently let into the game a few members of the Russian Mafia, and so the FBI became very interested in her as someone they could turn to rat on these guys. The rest I won't tell you."
When asked about what themes Molly's Game explores, Sorkin said without question, "Character and integrity...When she [Molly] runs into walls, she runs into them full speed, but she has a great deal of integrity. That's the thing that's most important to her. Today, that is a unique and a very heroic quality."
Sorkin didn't have to say much to sell me here. Compliment Chastain with Sorkin, Elba, and Costner and I wouldn't be shocked to hear awards buzz when Molly's Game hits theaters November 22, 2017.
For now, we'll await the official trailer!