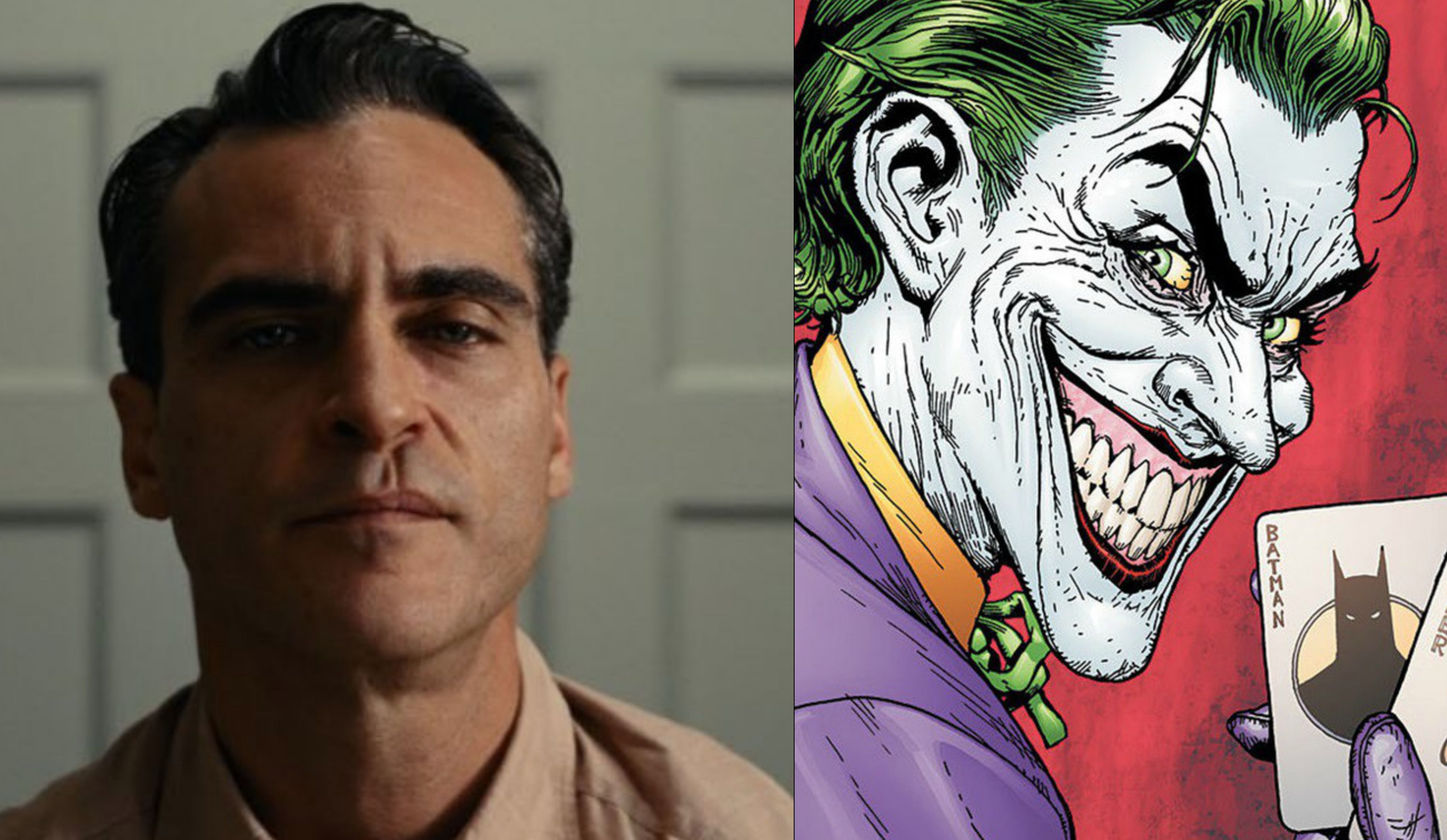 Joaquin Phoenix to star in Warner Bros 'Joker' standalone

GregHarmon Managing Editor Variety's latest exclusive serves as a reminder that Leonardo DiCaprio was once rumored to star in Warner Bros. 'Joker' standalone. Of course as their exclusive so eloquently reveals, "that didn't pan out." Shocker.
So naturally we'll turn our attention to the next actor currently in 'talks' to play DC's infamous Jester of Genocide and he goes by the name Joaquin Phoenix. Yay?!? According to Variety, the 43-year-old actor has verbally agreed to star in Todd Phillips' untitled Joker origin film and negotiations will begin pending Warner Bros. approval.
Phillips, whose credits include a host of quasi-comedic gems including The Hangover and my personal fave Road Trip, has previously stated his vision is to "make a gritty and grounded hard-boiled crime film" with an early '80s Gotham City' vibe similar to Taxi Driver or Raging Bull. Phillips along with co-writer Scott Silver (8 Mile) also plan to explore the Joker's origins and ascension to Gotham's criminal underworld.
Of course, it wasn't long ago when the internet nearly brought down the house with talk of Warner Bros. bringing legendary filmmaker Martin Scorsese in as a producer to lure long-time collaborator Leonardo DiCaprio as the "Joker." Yet even after such batshit rumors, we now appear closer than ever to Phillip's "gritty" and "hard-boiled" crime film coming to life.
We already have fan art to prove it. Are you in?