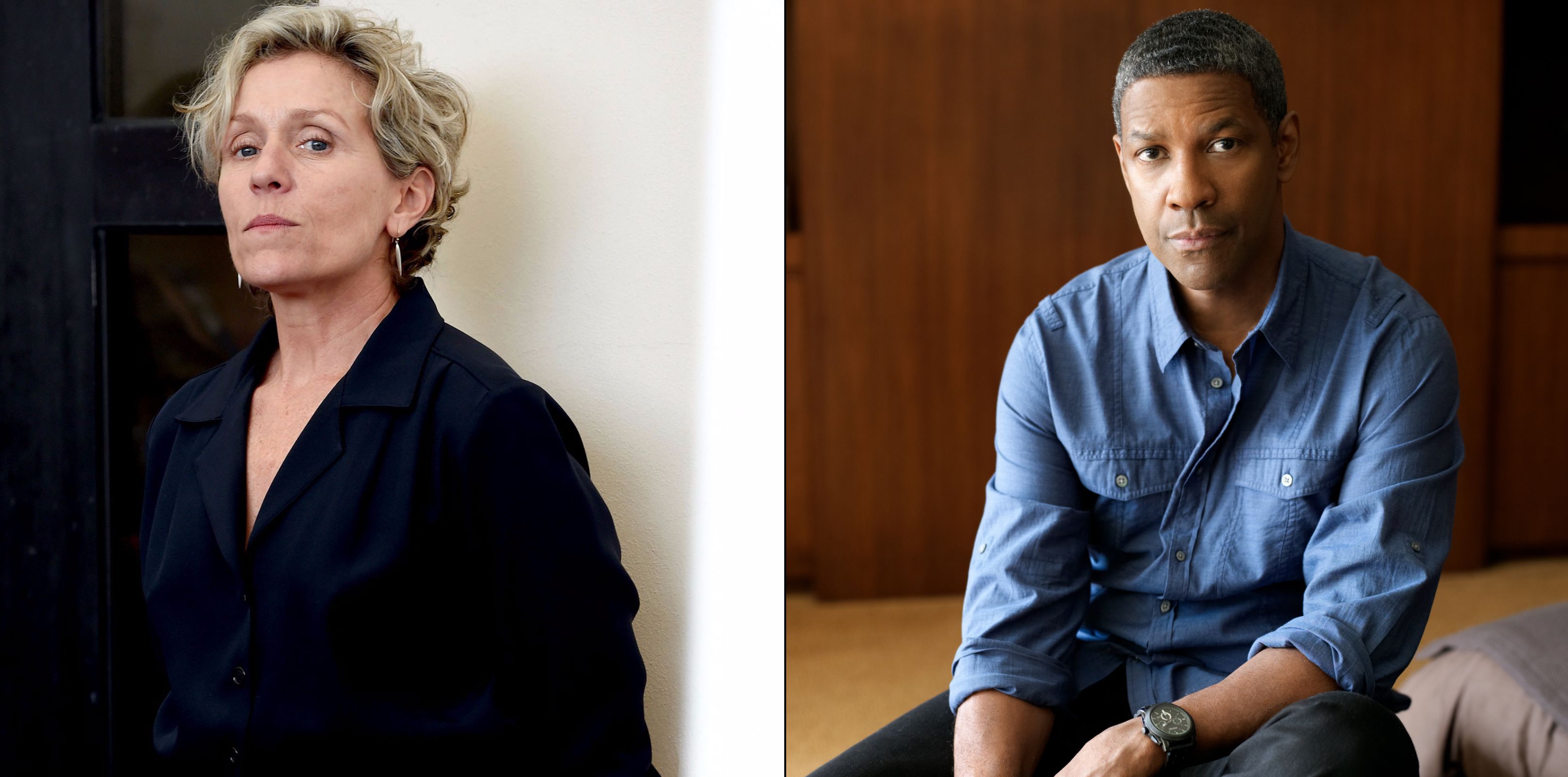 Joel Coen, Frances McDormand, and Denzel Washington teaming for 'MACBETH'

GregHarmon Managing Editor After forty-eight years, Hollywood is poised to bring The Tragedy of Macbeth back to the big screen.

Deadline is reporting that four-time Oscar-winner Joel Coen has written an original script based on Shakespeare's early 17th century play, and none other than two-time Oscar winners Denzel Washington and Frances McDormand are in negotiations to star!
Plot details are being kept under wraps however several sources are reporting that McDormand will indeed play Lady Macbeth, the brains behind Shakespeare's ambitious tragedy, which also has ::sixth Oscar nom:: written all over it. Washington is said to play Shakespeare's titular Scottish nobleman whose tyrannical rise as Scotland's king will come at the expense of paranoia, madness, and death. Sources have not confirmed whether or not Coen's adaptation will be historical or set in contemporary times. I would not be shocked nor disappointed if it were the latter.
Independent powerhouse - A24 - will handle international and domestic distribution. Oscar-winning producer Scott Rudin will serve as producer reuniting with past collaborators, A24 (Lady Bird), Joel Coen (No Country For Old Men), Frances McDormand (Fargo), and Denzel Washington (Fences).

Incidentally, A24's Macbeth will mark Joel's first venture without his directing/writing/producing partner and brother Ethan. It will also mark the most recent U.S. adaptation since Roman Polanski's 1971 Macbeth.
We'll keep a pulse on this and hope schedules align. Production is expected to begin this fall!