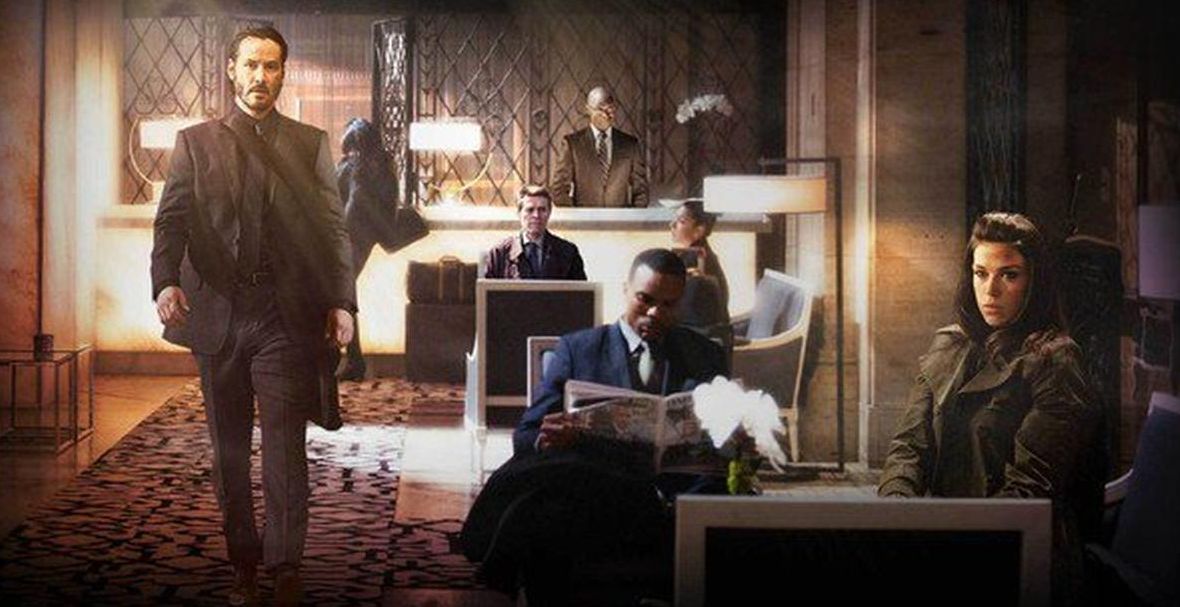 John Wick spinoff series expected after "John Wick 4"

GregHarmon Managing Editor The Continental should be open for business in 2021

With John Wick 4 officially slated for May 21, 2021, we have word that the long-gestating John Wick television series - The Continental - is also on track to premiere sometime in 2021.

Speaking at the Television Critics Association, Starz President and CEO Jeffrey Hirsch said the long-gestating prequel series is very much on track and is expected to air "sometime after the fourth movie".
The Starz prequel series will explore the "cool and mysterious world" of New York's swank Continental Hotel and refuge for assassins who reside in John Wick's universe. "John Wick 3" co-writer Chris Collins will serve as series writer and showrunner with Chad Stahelski confirmed to direct the premiere episode. Perhaps most important to note here is that John Wick's creative architects Basil Iwanyk, Chad Stahelski, David Leitch, Keanu Reeves, and writer Derek Kolstad will be steering this ship as Executive Producers.
It's not known to what extent the prequel series will delve into the hotel's origins or its inhabitants (including the possibility of seeing John Wick - which I'm still skeptical about). However, at this point, we know the series will not feature the hotel's current owner and manager Winston - played by Ian McShane. Which means the series will likely pre-date The Continental as we currently know it. But who knows, perhaps it sets up for both Winston and/or Charon's (Lance Reddick) grand entry?
Call it implied reassurance or what, but I have a feeling Stahelski and co. will do everything possible to keep this from being a creative cash grab. Truth be told, it all starts with John Wick 4 or what I'm calling, the series rebirth.
TBD.