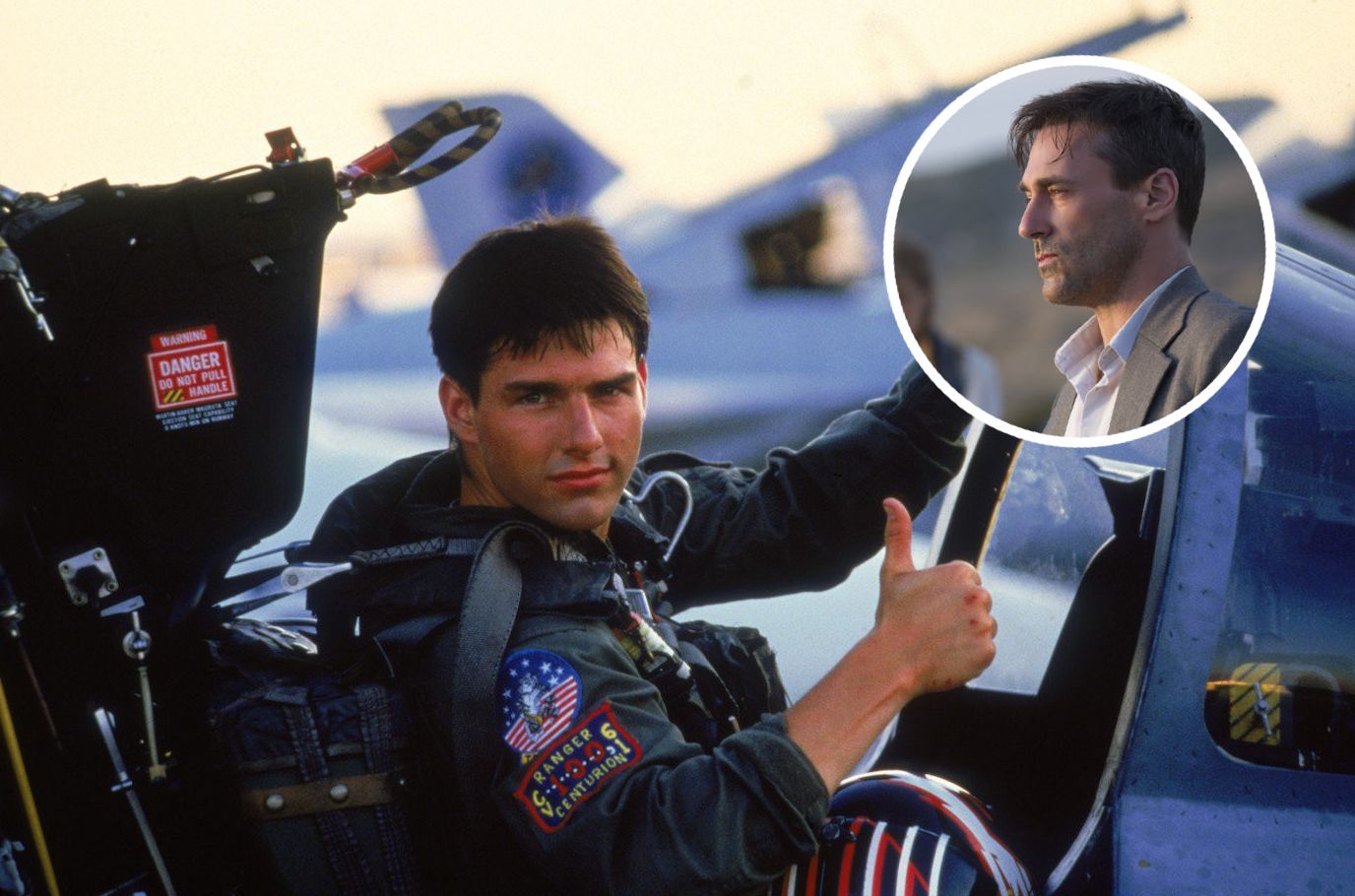 Jon Hamm says 'Top Gun 2' will take the story in a different direction
by GregHarmon
This quarterly Top Gun: Maverick update is courtesy of Mr. Jon Hamm

I'm not gonna lie, just hearing Jon Hamm talk TOP GUN reinforces my excitement for a sequel no one seems to give two shits about - except for yours truly.

The 48-year-old former MAD MEN star is set to join the cast alongside Miramar's finest, Pete "Maverick" Mitchell (Cruise) and Tom "Iceman" Kazansky (Kilmer) and top billing recruits - Miles Teller, Glen Powell, Ed Harris, Lewis Pullman, and Jennifer Connelly.

Collider's Steve Weintraub got the latest scoop about the upcoming sequel at the world premiere for Amazon's Good Omens. According to Hamm, fans can expect to see "mind-blowing" aerial footage shot in 6K!

❝They're using some technology on this that is never before seen. We're shooting the movie in, I think, 6K. So it's incredibly hi-def. The aerial footage is mind-blowing. And it's mostly practical. There's not a lot of CG. Those guys are really up in planes and getting thrown around in multiple Gs.❞
Hamm's testimonial comes as somewhat of a relief after Paramount delayed the sequel a full year in an effort to give director Joseph Kosinski and crew extra time "to work out all the complex flight sequences so that the pic can be great."
Interestingly, Hamm added that the sequel achieves "a very similar vibe" to Tony Scott's high-octane gem but "takes the story in a different direction".
Paramount has yet to release official plot details but according to Cruise, fans should expect an action-oriented sequel that progresses Maverick's character arc in a story that will explore dogfighting in the age of drone technology. Sources speculate Hamm could play a "tough and weathered" high ranking General who takes no shit.

Joseph Kosinski will direct from a script co-written by script whisperer Christopher McQuarrie, Peter Craig (The Town), Justin Marks (The Jungle Book), along with Thor and X-Men First Class writers Ashley E. Miller and Zack Stentz. Harold Faltermeyer is also returning to score!
"Top Gun 2" is slated for release June 26, 2020
(h/t Slashfilm)
Greg Harmon | Managing Editor | Follow me @sweetharmony for Film & TV discussion | Ko-fi http://ko-fi.com/sweetharmony