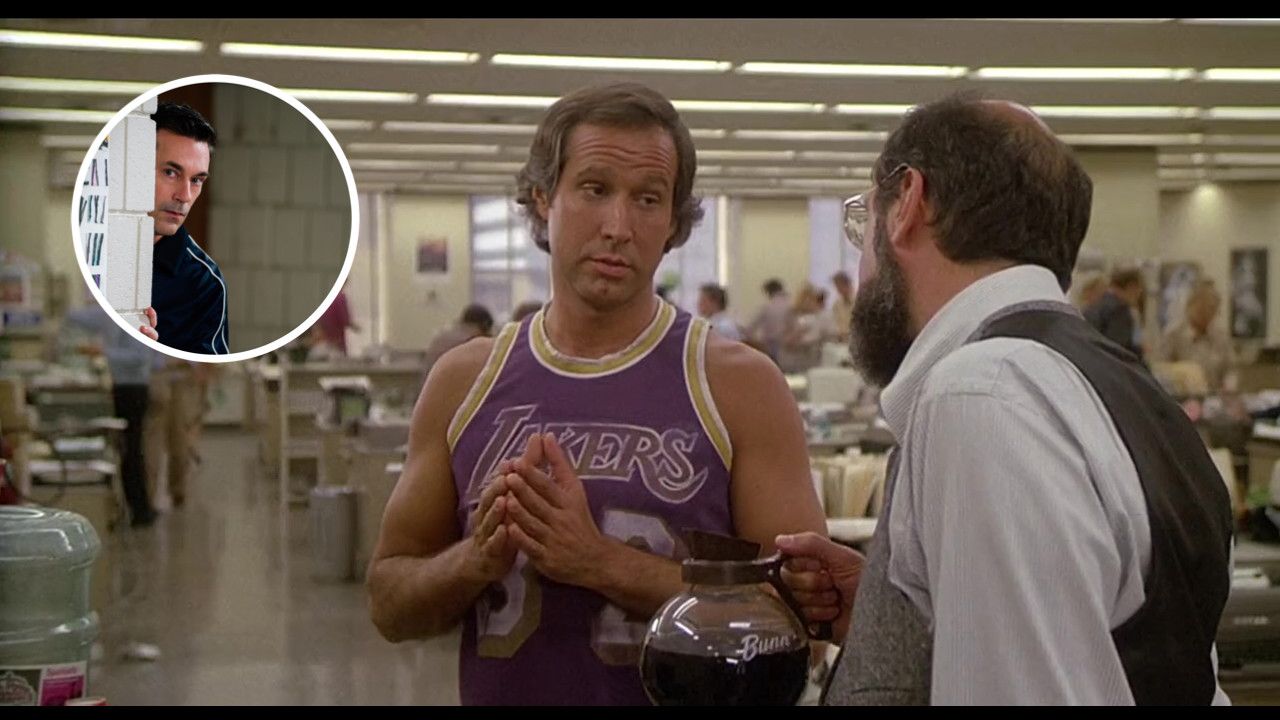 Jon Hamm set to star in Miramax's 'FLETCH' reboot

GregHarmon Managing Editor Cue Harold Faltermeyer's Fletch theme.
Jon Hamm has signed on to star as L.A. Times investigative reporter, Irwin M. Fletcher.
I'm sure this news will be met with plenty of skepticism, and rightly so. I mean, Fletch is my favorite Chevy Chase joint next to VACATION. And there's not one thing about 1985's original recipe that screams "we need a remake" or a "reboot"!
Needless to say, I've learned not to argue against logic. We know Tinseltown is all about recycling beloved creative properties. And we know that Chevy Chase's Fletch is based on Gregory McDonald's 1974 novel of the same name which spawned a total of eleven novels (thanks in large part due to Chase's adaptation).
So instead of remaking Fletch (thank god), Miramax has decided to reboot the series picking up after McDonald's 1976 sequel novel Confess, Fletch. Sources say Hamm's "Fletch" will find himself as the prime suspect in a string of multiple murders. While it has not been confirmed, it's likely Miramax's reboot will cast another lead and popular series character opposite Hamm's "Fletch" - Inspector Francis Xavier Flynn, "a brilliant but eccentric police detective who serves as a foil for Fletch."
Hamm will reunite with Keeping Up With the Joneses director, Greg Mottola (Superbad) and Zev Borow - writer on NBC's Chuck, will pen the screenplay.
This could be great or it could be a complete disaster! But make no mistake about it, I am 100% down with Jon Hamm living and breathing the spirit of Gregory McDonald's FLETCH. If anything, I was hoping Hamm's Fletch would complement the series as Irwin's son, Jack Fletcher leaving the door open for Chase's return. But what do I know!?!
How about you?