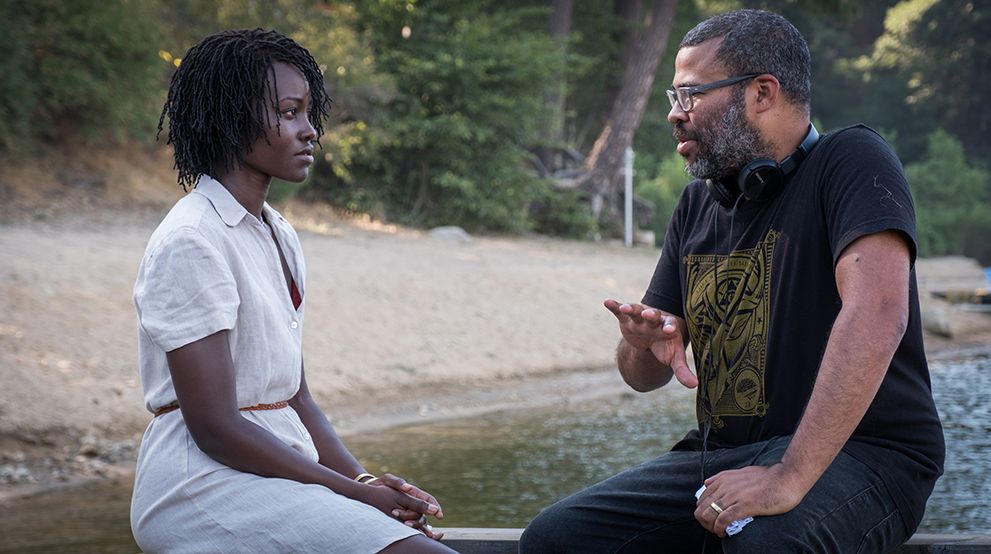 Jordan Peele inks a new production partnership with Universal Pictures

GregHarmon Managing Editor It's Jordan Peele's world and we're just living in it.
The 40-year-old Oscar winner has entered a new production partnership with Monkeypaw Productions and the distributor behind Peele's original masterworks, Get Out and Us.

Under the new five year deal, Peele will write, direct, and produce his next two films with Universal handling distribution. Additionally, Peele and Monkeypaw will produce original films for Universal with the shared vision of "increasing representation" both on screen and behind the scenes.

After the massive box office successes of Get Out - yielding $255M worldwide on a $4.5 million budget - and Us - yielding $255M worldwide on a $20 million budget - the new deal is a clear indication Universal Pictures brass know what's good for them. More importantly, it appears Peele's production banner is here to stay.

Interestingly Jason Blum, who co-produced both Us and Get Out, was not mentioned as part of the five year collaboration. That's not to say Blumhouse won't co-finance Monkeypaw's next projects.
Thankfully the deal is also in addition to Peele and Universal's upcoming spiritual sequel to Candyman set for June 12, 2020. Because we just can't get enough.

Congrats to Mr. Peele and his Monkeypaw team!