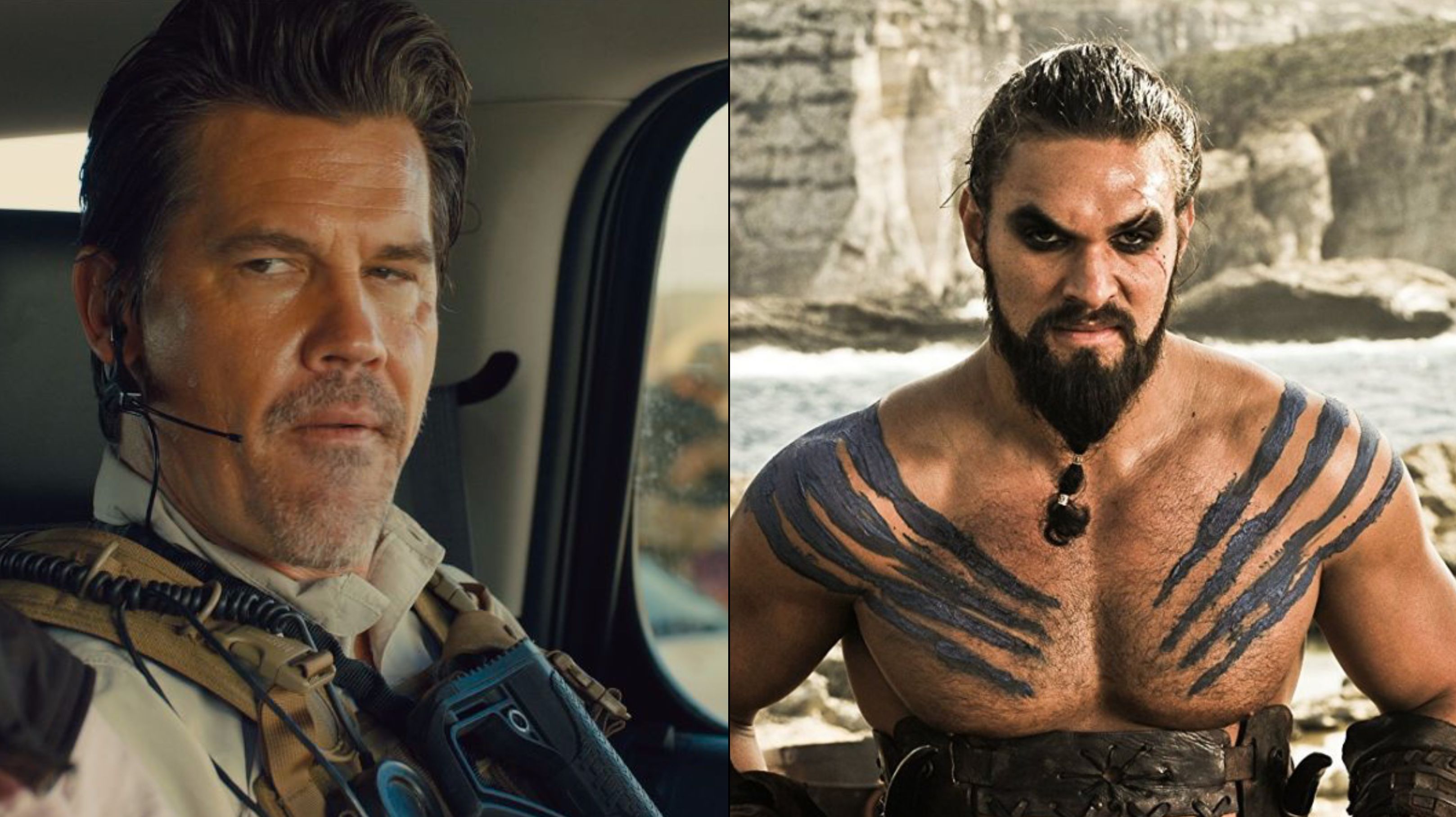 Josh Brolin and Jason Momoa join Denis Villeneuve's star-studded 'DUNE' reboot

GregHarmon Managing Editor Brolin and Momoa are going to shake the tree and create some chaos on Arrakis

Denis Villeneuve's dystopian dream ensemble spells bigger, badder and more beautiful, and they're not even done casting!

Josh Brolin and Jason Momoa are the latest to join Legendary's A-list ensemble of Frank Herbert's award-winning DUNE adaptation.
Variety reports both actors will play key characters central to members of House Atreides portrayed by Oscar Isaac as Duke Leto Atreides I, Rebecca Ferguson as Lady Jessica, and Timothee Chalamet as Paul Atreides. Brolin will portray "Gurney Halleck," a loyalist with rock star-like attributes from 'master of arms' to unofficial master of the baliset (think Brolin + badass Guitar). Momoa is in negotiations to play loyal swordmaster Duncan Idaho who, alongside Gurney Halleck, serve as Duke Atriedes right-hand men and school Chalamet's Paul Atreides in the art of war. Sicario 3 what?!
Javier Bardem will play the leader of the Arrakis Fremen tribe, Stilgar, whose loyalty plays a significant role when House Atreides eventually comes under attack. Zendaya will play Chani, a fearless Fremen warrior who fights alongside Stilgar and becomes the eventual love interest to Paul Atreides. They'll be joined by Stellan Skarsgard, Charlotte Rampling, and Dave Bautista.

Villeneuve's relaunch will be split into two films telling the futuristic tale of noble houses grappling for control of a hostile planet containing the universe's only repository of a highly valuable spice. Chalamet will play the son of a noble family whose sands are the only source of a powerful drug called "the spice." After his family is brought down in a traitorous plot, Paul (Chalamet) and his mother Jessica (Ferguson) embark on a journey to bring fruition to humankind's most ancient and unattainable dream.

Production is slated to begin early 2019 with a release in IMAX and 3D on November 20, 2020.