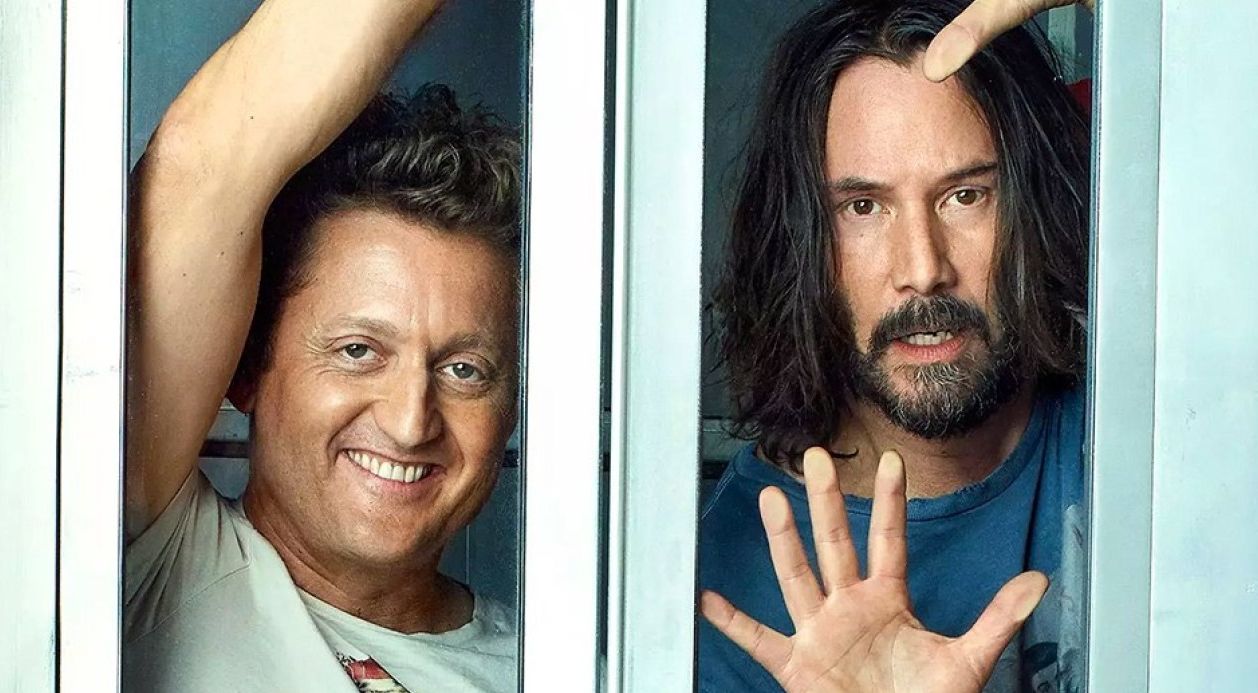 Keanu Reeves and Alex Winter announce the official release date for 'Bill & Ted' 3
by GregHarmon
After nearly thirty years, our Wyld Stallyn rock stars will return to the big screen!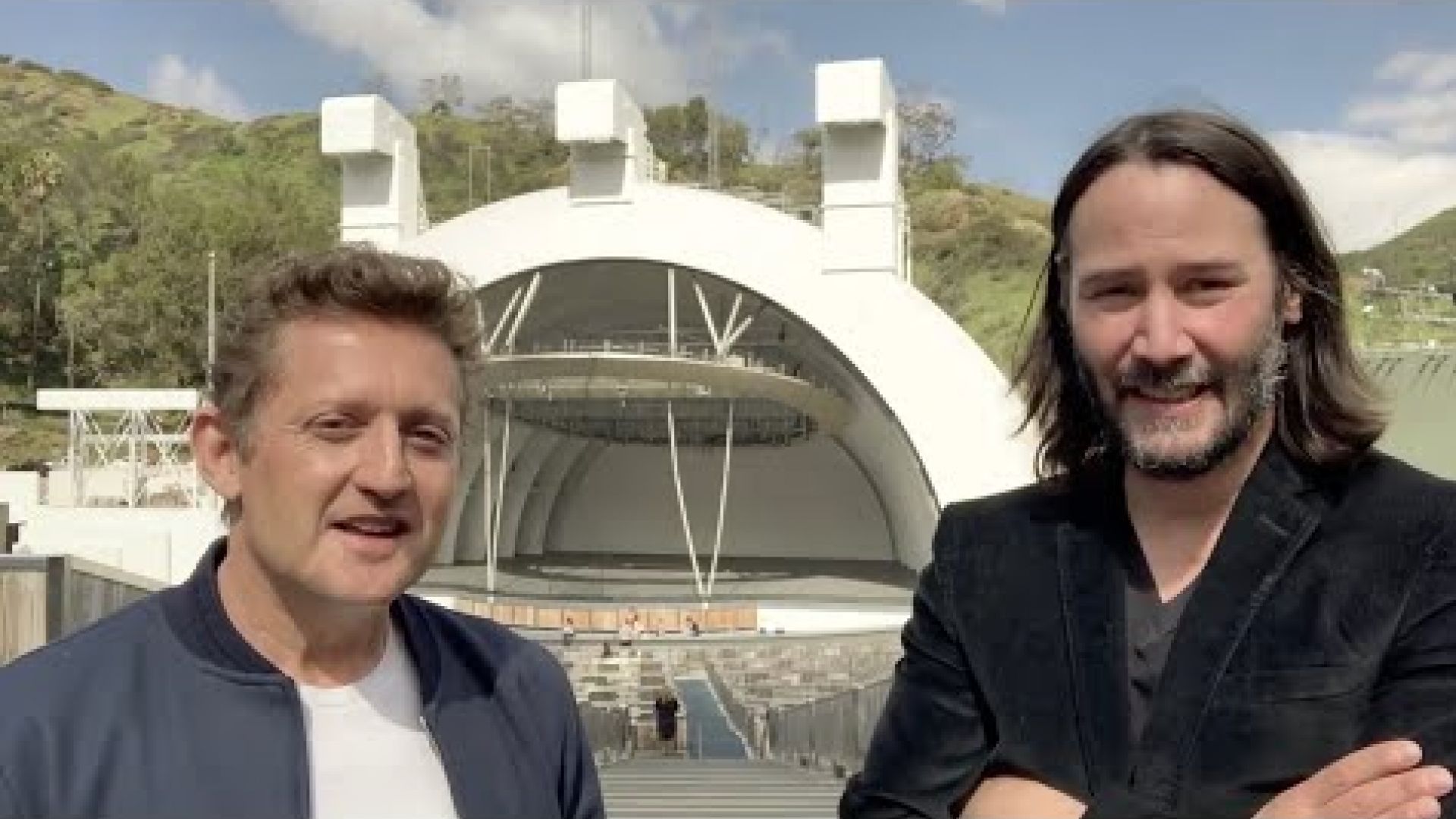 Excellent!
It has taken the better part of two decades to finally get to this point, but we have official word from the Wyld Stallyns themselves that "Bill and Ted 3" now officially titled: 'Bill and Ted Face the Music' will hit theaters August 21, 2020.

In a charming video to fans, Keanu Reeves and Alex Winter formally announced the long awaited return of "Bill and Ted" in character and in front of Southern California's famous Hollywood Bowl amphitheater, or as Reeves and Winter put it "where we will never play". Both Reeves and Winter expressed their gratitude telling fans "thank you" and "we owe you a huge debt," concluding with "be excellent".

Reeves and Winter will reprise their roles as, now middled aged DAD's, William "Bill" S. Preston Esq. (Winter) and Theodore "Ted" Logan (Reeves) who meet a visitor from the future who warns that only their music can save life and bring harmony to the universe! But to fulfill their rock and roll destiny, the Wyld Stallyns must create the greatest song ever written. Of course, in order to pull off their most excellent task, the duo will need ample help from their families, old friends and a few music legends.

1989's original creators Chris Matheson and Ed Solomon wrote the script with Galaxy Quest's Dean Parisot directing. It will be interesting to see who from '89's Excellent Adventure and '91's Bogus Journey will reprise their roles, including whether or not Annette Azcuy and Sarah Trigger will reprise their roles as Bill and Ted's then fiancé's Elizabeth and Joanna. Either way, this project moves forward without legendary alums, George Carlin and Bernie Casey. Damn shame too.
Production is currently underway with a release set for August 21, 2020!

GregHarmon in Bill & Ted Face The MusicFollow
Greg Harmon | Managing Editor | Follow me @sweetharmony for Film & TV discussion | Ko-fi http://ko-fi.com/sweetharmony