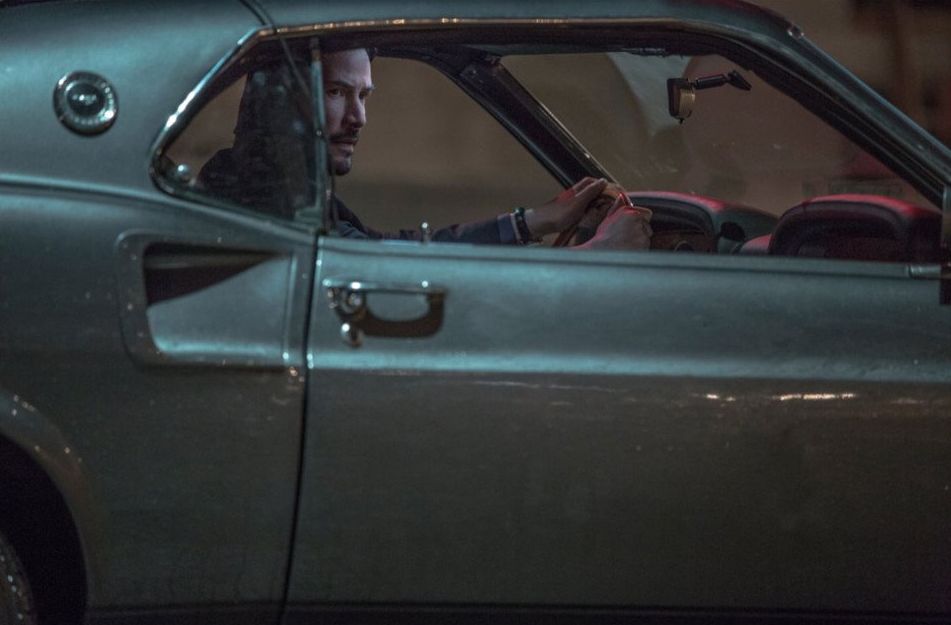 Keanu Reeves was close to starring in "Hobbs & Shaw" according to David Leitch

GregHarmon Managing Editor It goes without saying, Leitch is leaving the door wide open for Keanu to join the "Fast & Furious" family...
This post DOES NOT contain spoilers for "Hobbs & Shaw"
The rumors are true folks. Keanu Reeves was primed to join the Fast & Furious family. The keyword here - was.

In fact, we can stop calling it a rumor since David Leitch, director of Hobbs & Shaw, confirmed that Keanu was originally part of the plan to launch the "Fast & Furious" spin-off starring Dwayne Johnson and Jason Statham.

In a recent interview with The Hollywood Reporter, Leitch set the record straight revealing the John Wick superstar was actively a part of the conversation from the first draft all the way through principal photography in an effort to insert Keanu as a character that has "real promise for something legitimate in the future":

❝It all stemmed from the fact that we had talked to Keanu early on" Leitch tells THR "It was even before where we ended up with this draft. I had been talking to Keanu periodically through the shooting of it all and looking for opportunities of where it could be. I also wanted to make sure that it was enough — a real promise for something legitimate in the future — and wasn't just a stunt casting role.❞
As it turns out, Hobbs & Shaw not only reveals one but two surprise cameos from actors who are tied to both David Leitch and Dwayne Johnson's films. Unfortunately, Keanu is not one of them. And while I won't divulge just who those actors are, Leitch goes on to say that neither he nor Reeves wanted to force anything if the opportunity didn't present itself - which turned out to be the case:

❝We started to populate the movie with all these other personalities, and I just didn't really think that we needed it, although I would've loved it. We even talked in post, and I showed him a rough cut of the movie. Then, we had conversations about "is there something here?" We came to the conclusion of "let's put a pin in it." I'm all for finding opportunities, but I also didn't want to force anything.❞

While Leitch never confirmed whether or not Keanu was in line to play Brixton's (Elba) faceless, voice-altered superior behind the organization called - ETEON - Leitch goes onto say that "the mystery of what Eteon is and where its gonna go was left where it needed to be".
Which gives Leitch and writer Chris Morgan plenty of time to figure out if Keanu Reeves is that person should Hobbs & Shaw receive the greenlight for a sequel. But with talk of a female-led spinoff featuring Charlize Theron's "Cipher" and "Fast & Furious" 9 and 10, I have a feeling there will be plenty of opportunities to add a few superstars to go along with Hobbs & Shaw's recent additions with Vanessa Kirby, Eiza Gonzalez and R%%% R$$$$$$$ and K%%%% H$$$ 🤫 joining the family.
Are you down with seeing Keanu as part of the FAST family? Sound off!