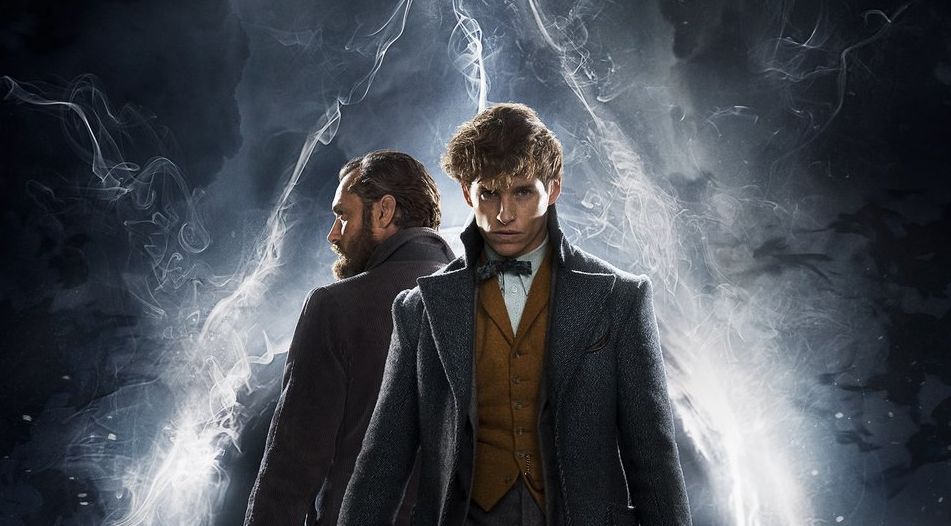 'Fantastic Beasts: The Crimes of Grindelwald' Teaser Trailer

GregHarmon Managing Editor Warner Bros. Pictures released the magical first teaser for Fantastic Beasts: The Crimes of Grindelwald.

David Yates, helmer of 2016's Fantastic Beasts and Where to Find Them, returns for the second prequel installment that follows Eddie Redmayne as Newt Scamander and introduces Jude Law as Albus Dumbledore as they attempt to thwart the evil plans of dark wizard, Gellert Grindelwald played by Johnny Depp.
Warner Bros. teaser wastes no time introducing Hogwarts School of Witchcraft and Wizardry's finest professor Albus Dumbledore (Jude Law), who enlists his former student Newt Scamander (Eddie Redmayne) to track down and stop the almighty powerful wizard Gellert Grindelwald (Johnny Depp) from his conquest to lead a new Wizarding Order of pureblood wizards.
As Law's Dumbledore is being questioned about Scamander's whereabouts "I know he's working under your orders, what do you have to say for yourself Dumbledore?" The future-Hogwarts headmaster responds coyly "If you've ever had the pleasure to teacher, you'd know Newt is not a great follower of rules."
The Crimes of Grindelwald marks the tenth film in the adventures of J.K. Rowling's Wizarding World and the second of five planned"Fantastic Beasts" films. Stars, Katherine Waterston, Dan Fogler, Alison Sudol, and Ezra Miller are set to return and will be joined by Claudia Kim, Zoe Kravitz, Callum Turner, with Jude Law as Dumbledore and Johnny Depp as the titular Grindelwald.
Fantastic Beasts: The Crimes of Grindelwald will open on November 16, 2018.