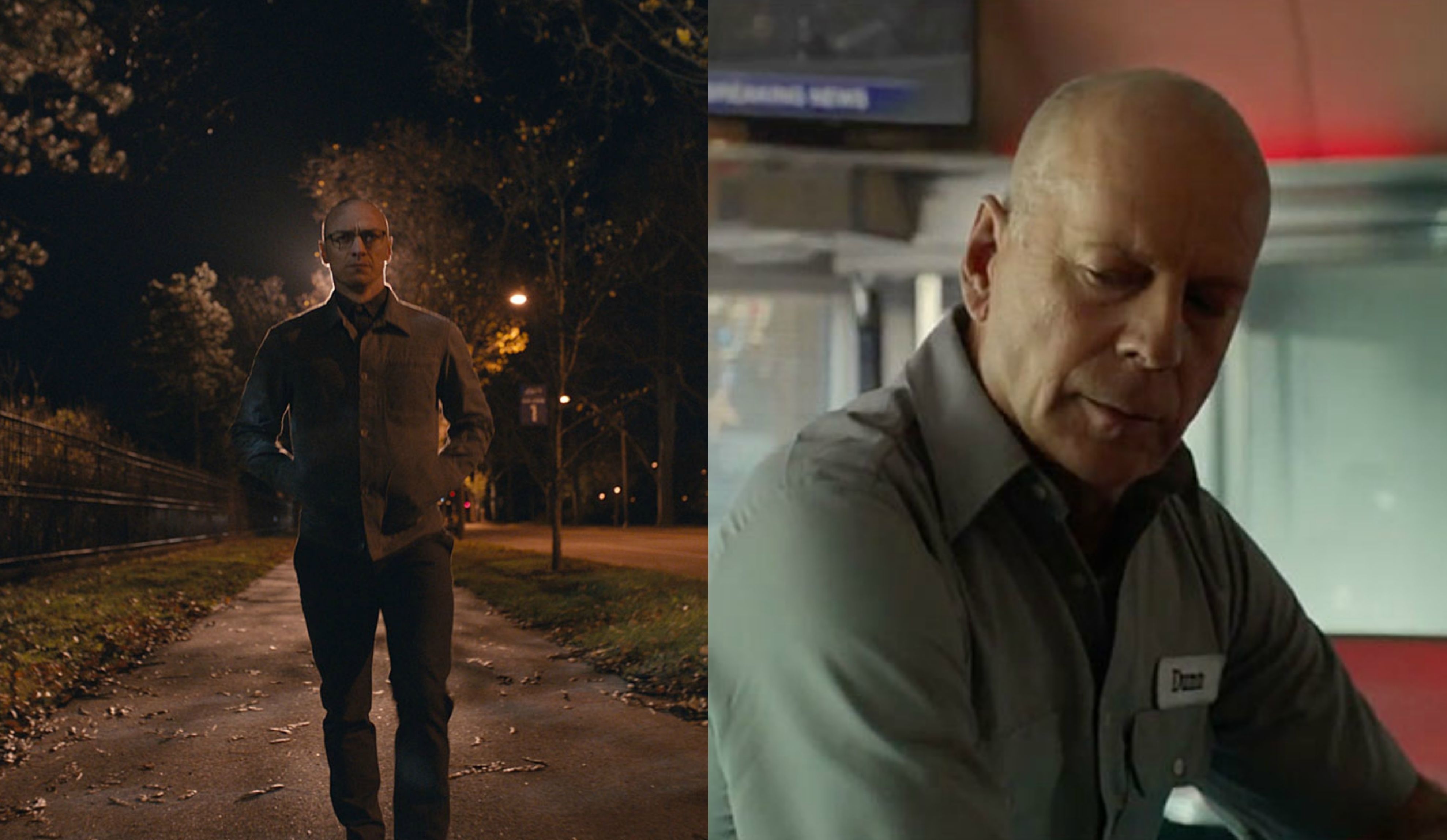 M. Night Shyamalan's 'Glass' kicks off production

GregHarmon Managing Editor The Shyamalanissance returns in 2019
Writer/director/producer M. Night Shyamalan has officially kicked off production (Principal Photography) for 2019's sequel-thriller Glass! "Day one" Shyamalan tweeted, the culmination of "seventeen years in the making" for a sequel that intersects Split and Unbreakable's suspenseful universes.
If you look closely, you'll even see what appears to be official artwork wrapping the Director's clapperboard.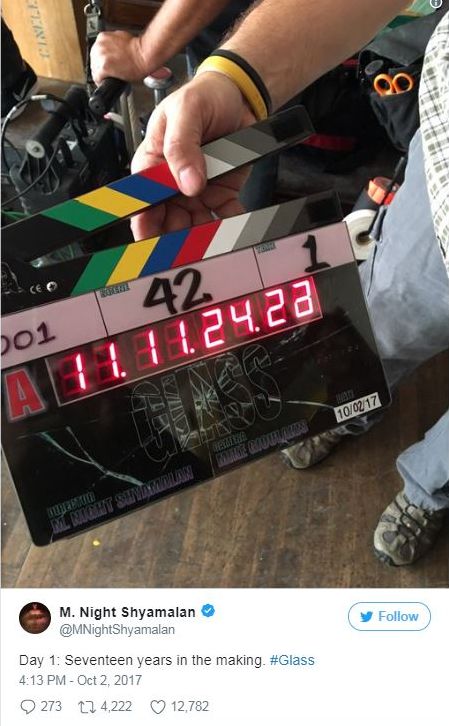 "Glass" is a derivative from Samuel L. Jackson's Unbreakable character (Elijah Price) — also known by his pseudonym "Mr. Glass". Bruce Willis reprises his role as the "Unbreakable" David Dunn who was last seen - S P O I L E R - at the end of Split watching the aftermath of the events that unfolded between James McAvoy's - Kevin Wendell Crumb and Anya Taylor-Joy's - Casey Cooke. Joining Glass are Unbreakable's Spencer Treat Clark and Charlayne Woodard, who reprise their roles as Dunn's son (now 30 years old!) and Price's mother, as well as Golden Globe Award winner Sarah Paulson in a undisclosed role.
This may be premature speculation here but if M. Night's Glass is any good, people, let's not forget this is the visionary who was once considered the next Spielberg! And perhaps he is taking us into Shyamalanissance we have not seen since '99-04 (yes, I'm counting The Village). Are you pumped?
Glass is set for release January 18, 2019 and will be produced by Shyamalan and Jason Blum (Blumhouse Productions).
Synopsis
From Unbreakable, Bruce Willis returns as David Dunn as does Samuel L. Jackson as Elijah Price, known also by his pseudonym Mr. Glass. Joining from Split are James McAvoy, reprising his role as Kevin Wendell Crumb and the multiple identities who reside within, and Anya Taylor-Joy as Casey Cooke, the only captive to survive an encounter with The Beast.Following the conclusion of Split, Glass finds Dunn pursuing Crumb's superhuman figure of The Beast in a series of escalating encounters, while the shadowy presence of Price emerges as an orchestrator who holds secrets critical to both men.